Skullcandy Hesh 3 Wireless over-ear headphones review
Nice design
Relatively comfortable
Good noise isolation
Skullcandy is one of the largest consumer headphone brands in the world, and while the likes of Beats and Sennheiser seem to make more headlines, that doesn't mean Skullcandy doesn't have a lot to offer. Case in point: the Skullcandy Crusher Wireless headphones, which scored pretty well in our review. Now, the company is back again with another offering — the Skullcandy Hesh 3 Wireless headphones.
The headphones, as the name suggests, are the third in the Skullcandy Hesh series, and the previous iterations performed quite well. Can the Skullcandy Hesh 3 Wireless headphones live up to the Skullcandy Hesh name? We put them to the test to find out.
Design
The first thing you'll notice about the Skullcandy Hesh 3 Wireless headphones is their design, and they're pretty good-looking headphones. They look extremely similar to the previously reviewed Crusher headphones, only a little smaller and with slightly tweaked control placement.
The headphones also feature a similar build-quality as the Crusher headphones — they're mostly built out of plastic, but the plastic seems generally strong and able to handle most abuse you can throw at it. We would have liked to see a little more metal, and you will want to be a little careful when throwing the headphones in a bag.
On the right ear cup, you'll find a microUSB charging cable and a 3.5mm aux jack, along with playback controls. Those controls include a volume up and volume down button, along with a central multi-use button, which you can use for calls and playback.
In the box, you'll get the headphones themselves, along with a microUSB charging cable and an aux cable. We would have liked a carry case or bag of some kind, but alas, one wasn't included.
In general, the Skullcandy Hesh 3 Wireless headphones are decently built, and while the build quality leaves a little to be desired and we would have liked a carry case or bag, those things aren't deal-breakers.
Comfort
While they're a little smaller than the Crusher headphones, the Skullcandy Hesh 3 Wireless headphones still offer an over-ear form factor, which is good news for the comfort-level of the headphones.
In general, we found that the Hesh 3 Wireless headphones were comfortable, but there were a few things to note about their comfort-level. For starters, the clamp is pretty tight, and that can get a little uncomfortable over long listening periods. Of course, the result is that the headphones tend to block out a lot of outside noise, which is good news for those that like a quieter listening experience.
There was ample padding in both the ear cups and in the headband, which was very helpful in keeping the headphones decently comfortable.
Sound
Skullcandy is an experienced brand, and as such you would expect the headphones to offer a decent sound — so it wasn't much of a surprise when they did.
Let's start with the bass which is definitely well-tuned and defined. The headphones seem to have a boosted bass sound that tapers off in the lower sub-bass areas — so while it would have been nice for the bass to extend a little more than it does, the bass that is there is still relatively nicely tuned for those that like a lot of bass.
The mids are obviously tuned, and we generally liked what they had to offer. The low-mids offered enough warmth for most, and while the high-mids could have been a little boosted to enable a more cutting vocal and guitar range, they were still present enough to offer a decent sound.
The high frequencies are really where these headphones shine. They're clear and crisp, offering plenty of sizzle in the cymbals and vocal sibilance — which is a good thing.
To be clear, the headphones aren't built for audiophiles — but they do sound pretty good. The sound is tuned for consumers, and as such has a classic EQ tuning — boosted lows and highs, and a slight dip in mids. Apart from the frequency response, we didn't experience any distortion except at unsafely loud levels.
Performance
The headphones connect to your listening device through Bluetooth, and as such they have a connectivity range of 10 meters, or 33 feet. We didn't experience any real connectivity issues with the headphones except at unreasonable distances or through a ton of obstacles.
According to Skullcandy, the headphones will get a hefty 22 hours on a single charge, which is pretty good. Sure, it won't break any records, but it still beats out a lot of the competition. Beyond the battery life, the real news here is that they offer a form of quick charging — in which you'll get four hours of playback in 10 minutes of charging. That's a pretty big deal — especially for those that don't want to wait ages to start listening again.
Conclusions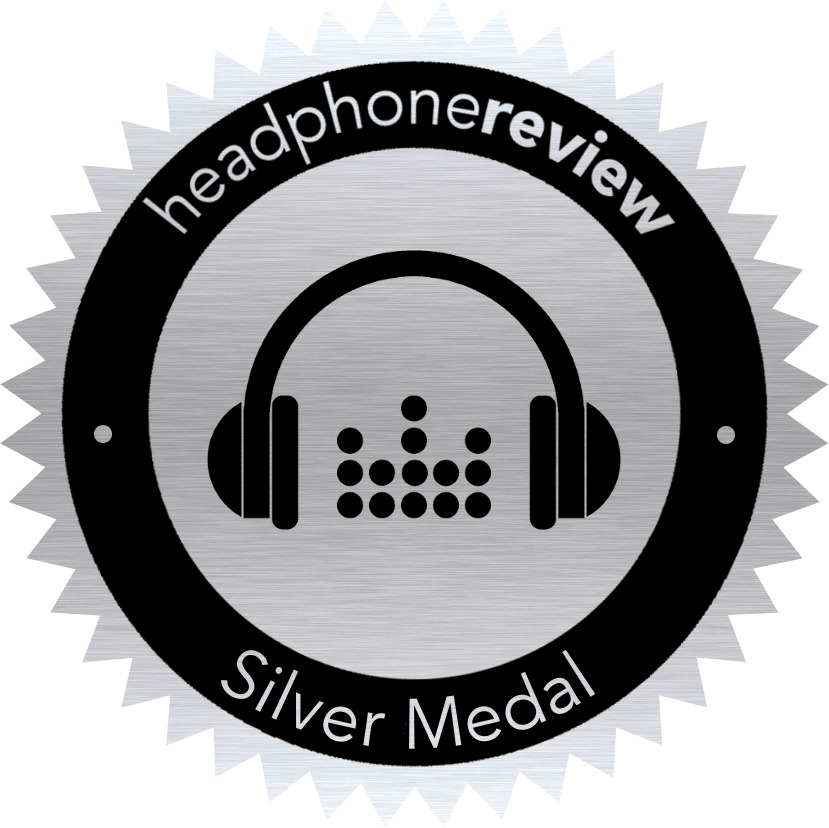 The Skullcandy Hesh 3 headphones are a very nice pair of headphones. They're pretty well-designed, reasonably comfortable, and they sound good too. Of course, they have some serious competition — like the Sennheiser HD 4.40BT's. In fact, if you can stretch your budget a little, those are still the headphones we would recommend in this price range. Another great option, which might be better if you want a little more bass, is the JBL E55BT. If, however, $130 is your budget, then the Skullcandy Hesh 3 headphones could be your best option.
In fact, thanks to their excellent value for money and great sound quality, we've given these headphones the Headphone Review Silver Medal.
Frequency response
Unknown
Active noise cancellation

No
Driver size
Unknown
Noise attenuation
Unknown
Driver type

Dynamic
On-ear controls
Yes
Design

Closed
Microphone
Yes
Sensitivity
Unknown
Earpad material
Foam
Rated impedance

Unknown
Magnet material
Unknown
Total harmonic distortion

Unknown
Water resistance
No
Rated input power

Unknown
Battery life
22 hours
Maximum input power

Unknown
Wireless distance
10m (33ft)
Wireless connection

Bluetooth
Cable length
1.2m (4ft)
Wired connection

3.5mm
Case type
N/A
Detachable cable

Yes
In-the-box

Headphones
MicroUSB cable
Aux cable

Weight
Unknown
Colors
Black, red, blue, gray