SteelSeries Arctis 5 gaming headset review
Extremely comfortable
Great design
The gaming headset space is becoming increasingly competitive as gaming becomes a larger industry and gamers realize the impact quality accessories can have. We've reviewed a few great headsets — including a number of headsets under $100 — like the HyperX Cloud Alpha, which has been hailed as one of the best gaming headsets under $100. It's not without its competition though. Introducing the SteelSeries Arctis 5 gaming headset.
Now, the SteelSeries Arctis 5 headset was first launched in late 2016, and quickly got some pretty good reviews. But can it take out our current top pick for the best gaming headset under $100? We put it to the test to find out.
Design
When you first take the SteelSeries Arctis 5 out of the box, you'll notice its design — and it looks pretty good. The headset itself is black or white, and when you choose colors you'll choose the color of the elastic headband. The cool thing about this headset's design, however, is only apparent when you plug the headset in via USB — it has LED lights that alternate colors, giving it a very futuristic look.
Like other SteelSeries products, the SteelSeries Arctis 5 can be configured through the SteelSeries Engine 3 software, which we found to be relatively easy to use. On to of that, it offers some great presets for both listening to music and for gaming. You can also configure the lights on each ear cup, and set the EQ for your needs.
On the left ear cup is where you'll find all the controls and microphone. The microphone is retractable, which means you won't have to worry about remembering it or misplacing it — it's always attached to the headset but not always in the way. On top of the microphone, you'll also find a microphone mute button, inputs, and a volume wheel.
We like the use of elastic on the headset over ear cups that you have to retract manually, as it means they'll fit right away, which is always nice. If you do want to adjust the headband, it's attached via velcro, so you can make it fit perfectly for your head shape.
The headset is relatively large, but it's still pretty sleek too. There aren't really any overly rigid or weird design choices — everything is well-placed and thought-out.
Apart from the headphones themselves, the main accessory in the box is a volume knob that controls the mix between "chat" and "game" — so if you can't hear your teammates properly, you can simply turn that knob to change the mix a little. In the absence of either chat or game, the knob can simply be used as a volume fader, though there's also the volume wheel on the headset.
Perhaps the only downside to that volume knob is how big the accompanying cable is. It makes sense that some people would want the cable to run to the back of their desk and down into a USB port behind their desktop computer — but for those using a laptop or desk-mounted computer there will certainly be some extra cabling lying around.
In general, we liked the design of the SteelSeries Arctis 5. It's well-built too, and while largely made from plastic, it never felt like that plastic would break easily.
Comfort
SteelSeries has hit an absolute home run in the comfort department, not just compared to other gaming headsets but in the wider headphone landscape in general. The SteelSeries Arctis 5 headset offers ample padding and a super light feel on the top of the head, and we were able to easily wear these headphones for hours on end.
A big part of the comfort level is thanks to the elastic headband. Often, the headband is the main point of discomfort for over-ear headphones, but these headphones largely avoided that thanks to that elastic feel, which made the headphones feel extremely light.
So what are the downsides with comfort here? There really aren't any, except the clamp on the headphones could have been a little harder to ensure a better seal. Still, that's a very small problem to take issue with, and in general these are among the most comfortable gaming headphones out there.
Sound
SteelSeries has done well in both the design and comfort departments — but what about sound? It's done pretty darn well too. In fact, it's done well enough to make these a pretty versatile pair of cans, not just for gaming, but for listening to music too.
The low-end is is probably the weakest in the frequency spectrum on these headphones, but it still sounds pretty good. It offers solid punch in the higher lows, which is great for giving those big explosions a little oomph. We would have liked to see the bass extend lower than it does, with a little more power in those low lows — but it's not overly noticeable.
The mid-range is well-tuned for gaming, offering a relatively warm low-mids and a slight boost in the high-mids to better hear your teammates talking to you. That high-mids boost doesn't go over the top, which is really good news for those who want headphones to listen to music too.
The high-end is crisp and bright, helping give a nice sizzle to things like gun shots and laser sounds, while not getting too piercing or painful. SteelSeries could have gone a little further with the high-end here, but it still sounds pretty good, especially for a pair of headphones in this price range.
Of course, these aren't your standard headphones — they go a step further to offer 7.1 surround sound, which is awesome news for those that want a truly immersive gaming experience. The 7.1 surround sound on these headphones performed pretty well. Gaming effects and music sounded excellent with surround sound enabled, and while surround sound presets did sometimes leave teammate chat sounding a little distant, in general it was easy to tweak that. Default sound options were good too — so if you don't want to tweak the audio settings in your game, you'll still get a pretty immersive experience.
Microphone
If you're looking for a top-quality microphone good enough for podcasting or let's play videos, then you may want to keep looking — but in general the SteelSeries Arctis 5 headset was more than capable for chatting with teammates and your teammates should be able to hear you loud and clear. The microphone is about on-par with other gaming headsets we've testing — not much better but not much worse either.
Conclusions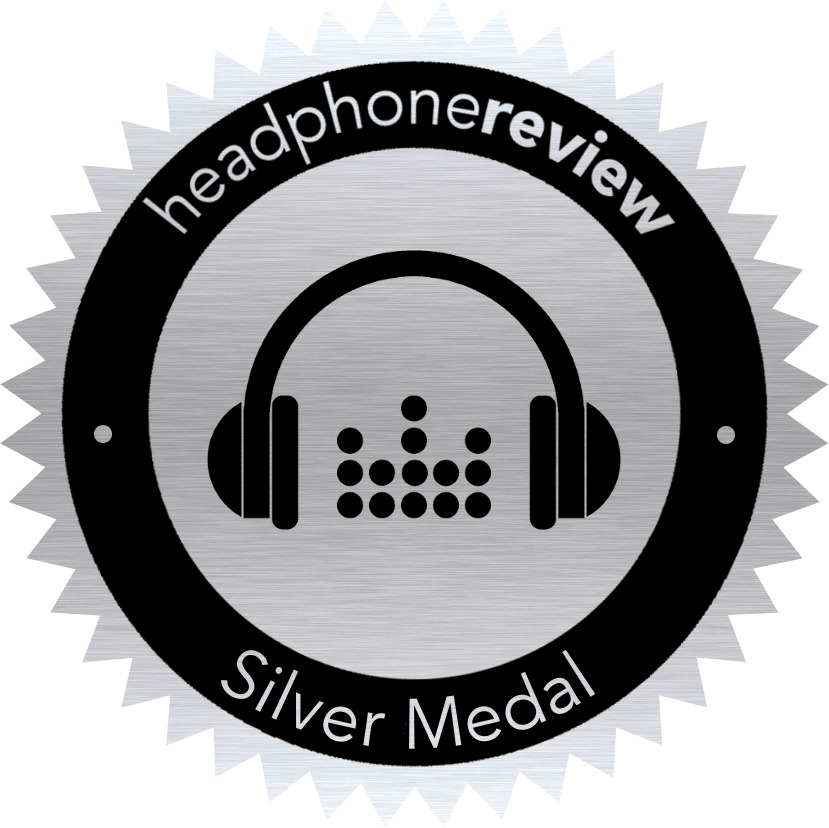 SteelSeries has really built a great product here. The SteelSeries Arctis 5 headphones look good, are quite comfortable, and they sound great. Sure, they have a few quirks — and things like a short cable would be nice — but in general those are minor annoyances to what turned out to be an awesome headset.
Of course, there is some competition, and the main competition comes from HyperX with its Cloud Alpha headset. In the end, however, we think that SteelSeries is the clear winner. The Arctis 5 is about as comfortable, but it offers some cooler design elements and features like 7.1 surround sound. On top of that, the SteelSeries Engine 3 software works pretty well and offers some great customization options. Still, the HyperX Cloud Alpha, in our view, sounded a little better out-of-the-box, which is part thanks to its bass response.
That doesn't mean the Arctis 5 sounds bad — it doesn't and its extra features and cooler design, we think, make it an overall better headset. In fact, we think that the SteelSeries Arctis 5 gaming headset is the best gaming headset under $100 — and because of that we're awarding it the Headphone Review Silver Medal.
Frequency response
20Hz – 22kHz
Active noise cancellation

No
Driver size
40mm
Noise attenuation
Unknown
Driver type

Dynamic
In-line controls
Yes
Design

Closed
Microphone
Yes
Sensitivity
98dB
Earpad material
Foam
Rated impedance

32Ω
Magnet material
Unknown
Total harmonic distortion

<3%
Water resistance
No
Rated input power

Unknown
Battery life
N/A
Maximum input power

Unknown
Wireless distance
N/A
Wireless connection

No
Cable length
3m (10ft)
Wired connection

Yes, USB
Case type
N/A
Detachable cable

Yes
In-the-box

Headphones
Main cable
USB Chat/Mix dial
3.5mm – 4-pole adapter

Weight
Unknown
Colors
Black, white (various headband colors)