JBL E55BT over-ear wireless headphones review
Decent sound
Nice design
Quite comfortable
JBL is known for offering great headphones at a decent price, and the company is showing no signs of slowing. In fact, at recently launched the new E-Series, and we're already reviewed two of the models in that series: the JBL E35 and the JBL E25BT. Now, we're looking at the biggest pair of headphones in the series, called the JBL E55BT, a pair of over-ear bluetooth headphones aimed at offering users a slightly larger option in the lineup.
But do the E55BT's live up to the JBL name? We put them to the test to find out.
Design
The first thing you'll notice about the JBL E55BT headphones is their design, and they carry a very similar design to other headphones in the series. The pair we reviewed are red, however the headphones also come in black, blue, green, and white. If you're looking for the sleekest headphones, the black pair are the ones to go for — but the colored headphones look pretty good too.
The JBL E55BT headphones have a distinctive JBL look. They feature the JBL logo on either ear cup, and are very rounded and nice looking.
In general, the headphones are made from a solid plastic, and while we would have liked to see a little more metal used on them, they don't feel like they'll break easily. On the left ear cup, you'll find a microUSB port, while the right ear cup houses the power button, volume up and volume down buttons, and a center multi-use button. You'll also get an aux port, which lets you listen to music with a cable, even if the batteries on the headphones run out.
Speaking of the controls on the right ear cup, it'll take a little time to get used to their placement. All three buttons are placed right next to each other, which gets a little confusing at times — but you'll get used to it.
While over-ear, JBL clearly built these to be portable-ish. The ear cups can swivel 90 degrees, which is nice to see, and helps fit them into narrower spaces. Having said that, the headphones do not come with a carry bag or case — which is a pretty serious omission on JBL's part.
What you will find in the box is a microUSB charging cable and a 3.5mm aux cable — but that's about it apart from the headphones.
In general, the headphones look pretty good. While the build materials could be slightly better quality, and a carry case or pouch of some kind would be very welcome, the headphones are solid and well-designed.
Comfort
The headphones don't just look good — they're really quite comfortable too. There's copious amounts of foam in the ear cups, meaning you can wear them for hours at a time without them getting uncomfortable.
The comfort is also largely owed to the fact that these are over-ear headphones rather than on-ear or in-ear headphones. They're actually pretty small for over-ear headphones, and those with larger ears may find the headphones still pressing on the outsides of their ears. For use, however, they offered a perfect fit.
Perhaps the only downside in the comfort department is that we could have used slightly more foam in the headband. That will be the main point of discomfort for most people, and while it's certainly not a deal-breaker for us, it is something to keep in mind.
Sound
So the headphones look good and are quite comfortable — but how do they sound? Turns out, they sound pretty damn good. But they're not perfect.
Let's start with the bass, which is deep, punchy, and well-tuned. JBL seems to have put a heavy emphasis on bass for the E-Series of headphones, and that shows in the JBL E55BTs. Bass is nice and powerful without getting muddy, and those looking for a nice bass boost will appreciate how these sound. This is largely thanks to the relatively large 50mm drivers.
The mid-range is decently well-tuned, but it could use a few changes. For starters, the low-mids are quite warm and strong, which is a good thing. The high-mids, however, are a little lacking, which takes away from some of the presence you would find in vocals and guitars.
The high frequencies are well-tuned and sound good for what's there. We would have liked to see a little more of the lower high-end in the JBL E55BT's, which would help them sound a little clearer and more detailed. The headphones definitely skew towards the low frequencies — which isn't always a bad thing — but in this case the cost is some of their clarity. Still, the higher highs sound good, and help give the headphones some presence.
The soundstage offered by the headphones is pretty good, and they don't distort easily, which is nice. They aren't, however, very isolating — and if you're looking for a pair of noise canceling headphones we recommend looking elsewhere.
Performance
When it comes to general performance, the JBL E55BT headphones have quite a lot to offer. For starters, the headphones have a 20-hour battery life, which is quite nice. It's not over-the-top amazing — but it's on the higher end of average, for sure.
The headphones connect to your listening devices through Bluetooth, so you'll get a 10m range, or around 33ft. That will depend on obstacles, but is generally pretty standard.
Conclusions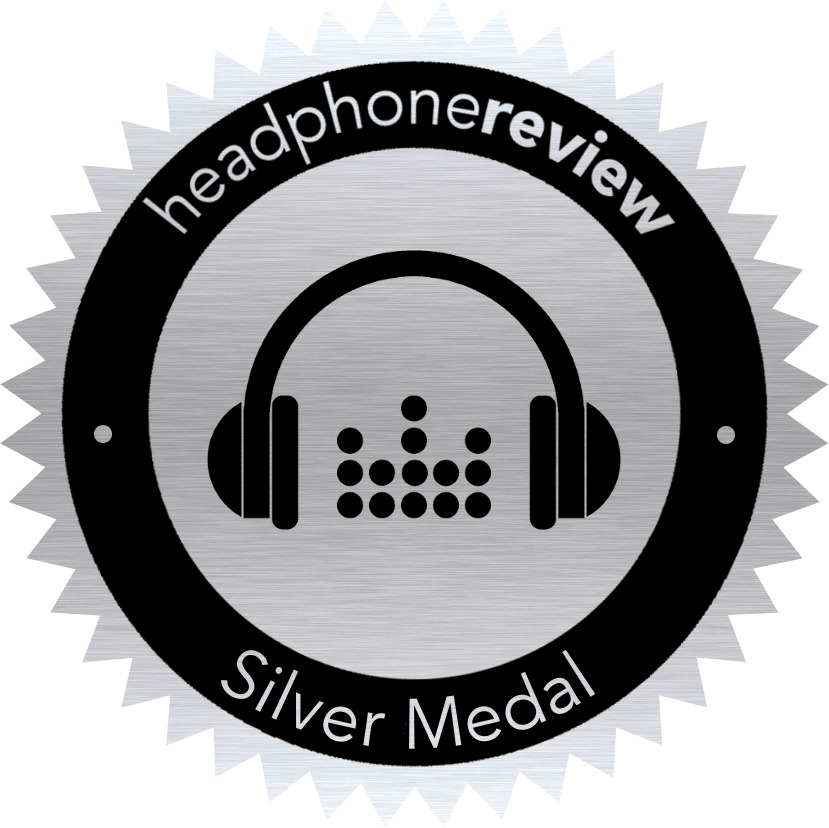 JBL has hit a home run here. Sure, they're not perfect, but for this price, the JBL E55BT headphones can't really be beat in the over-ear headphone segment. They offer a nice sound quality, look great, and are very comfortable. If you have $150 to spend on a pair of wireless Bluetooth headphones, these are the ones to go for.
Because of how high-quality these headphones are, they've achieved the Headphone Review Silver Medal.
| Store | Price |
| --- | --- |
| | $149.95 |
| JBL | $149.95 |
| | | | |
| --- | --- | --- | --- |
| Frequency response | 20Hz – 20kHz | Active noise cancellation | No |
| Driver size | 50mm | Noise attenuation | Unknown |
| Driver type | Dynamic | On-ear controls | Yes |
| Design | Closed | Microphone | Yes |
| Sensitivity | Unknown | Earpad material | Foam |
| Rated impedance | 32Ω | Magnet material | Unknown |
| Total harmonic distortion | Unknown | Water resistance | No |
| Rated input power | Unknown | Battery life | 20 Hours |
| Maximum input power | Unknown | Wireless distance | 10m (33ft) |
| Wireless connection | Bluetooth | Cable length | 1.2m (4ft) |
| Wired connection | 3.5mm | Case type | N/A |
| Detachable cable | Yes | In-the-box | |
| Weight | Unknown | Colors | Black, blue, red, green, white |