Jaybird Run true wireless headphones review
Good sound quality
Great app
Decently comfortable
True wireless headphones are still in their infancy, and while companies have been working hard to improve them and ensure they stay safe and sound in your ears, we have yet to run into a pair of true wireless headphones that don't make a trade-off in some way. Jaybird thinks it has cracked the code with the new Jaybird Run true wireless headphones.
But has it? Do the Jaybird Run headphones look good, sound good, and actually manage to stay firmly in your ear? We put them to the test to find out.
Design
The first thing you'll notice about the Jaybird Run headphones is their design, and they're pretty good-looking little devices. They feature a sleek black-and-silver color-scheme, and while they're certainly bigger than standard wired in-ears, they're not as big as some other headphones we've tested.
On each unit, you'll find a small light that indicates status, and each unit also features a multi-use button, which can be easily pressed simply by pushing on the outer face. That button placement is a little annoying at times, as it can get uncomfortable to push hard enough to activate the button. Still, it makes sense as the best place to put the button — but there is a trade-off.
Apart from the headphones themselves, you'll also get the charging case, which is well-built and easy-to-use. Simply put the headphones in their appropriate slot and close the case — and the headphones will start charging. Easy.
In the box, you'll also get a total of four pairs of ear tips and sports wings, and we recommend experimenting with the different sizes to find the right ones for you.
In general, the Jaybird Run headphones are well-built, easy to use, and they look great. They're still a little bigger than we would like true wireless headphones to eventually get, but that has more to do with where the technology is at than Jaybird's design.
Comfort
These are Jaybird's first true wireless headphones, and the company has done pretty well at ensuring that they're comfortable. The headphones are designed to be used during sports, and as such ensuring a good — and tight — fit is extremely important. The Jaybird Run headphones weren't perfect in that regard — but they're on the right track.
In our review, we put them through some relatively strong movement — like running — and while you will have to push them back in your ear every now and then, they were far better at staying in the ear than other headphones we've used. That having to push them back in every now and then does get annoying though, and we really wish Jaybird would have included some memory foam tips to ensure that they keep a nice tight seal — which is better for both audio quality and keeping the headphones in your ears.
Jaybird has done a good job at making sure the Jaybird Run headphones are comfortable and stay in your ears, and while they generally do a better job than other true wireless headphones, they still had some issues.
Sound
The Jaybird Run headphones offer a ton of cutting edge tech under the hood, but in the end they're still headphones. So how do they sound? Awesome — and that's thanks largely in part to the app, which allows you to EQ the sound to your specific preferences.
The bass on the headphones is powerful and hard-hitting, and while with a flat frequency response some might prefer a little extra oomph, a quick EQ move fixes that. While the sub-bass could certainly be more present all-around, it's hard to expect such extended response from a pair of headphones with such small drivers.
In the mid-range, the headphones offer enough warmth in the low-mids and presence in the high-mids. Again, we didn't love the flat frequency response, as a little extra warmth and less high-mids really helped carve out a nice sound — but again, thats easily done within the app.
The high-end sounds good, and while — like the bass — we would have liked a little more extension, overall vocals were able to easily cut through a mix and guitar solos were at center stage when necessary.
Overall, the frequency response is good, and easily made even better if you know how to teak an EQ. If not, there are some presets in the app you can play with, which is always nice. Sure, the headphones don't offer the most clarity and detail — but for the price, and for the form factor, they do pretty well.
App
Speaking of the app, it's pretty well-designed and easy to use. We wish every wireless headset manufacturer built an app this good — often they're difficult to navigate and simply look bad. Not so with Jaybird's app.
We actually had the app installed from a previous Jaybird review, but as soon as the headphones were paired with the phone, a notification from the app popped up with the battery status for the individual earbuds. Pressing on that brought us to the app's main screen, from which you can see things like battery, EQ settings, and so on. You can also set what you want the buttons on the units to do, and options include playback, call control, and digital assistant control, or volume control — with the left bud turning volume down and the right bud turning them up. Last but not least is a "find my buds" feature, which shows you the last known location of the earbuds, and can tell you that they're nearby.
It's a well-built app, and we liked the features it had to offer. The EQ is easy to use too, and if you know what you're doing you can really make the headphones sound nice.
Performance
The headphones are well-designed, generally comfortable, sound good, and have a decent app. But remember when we said that every pair of true wireless headphones made a trade-off of some kind. Well folks, this is it.
Unfortunately, we ran into a few connectivity issues with the headphones, largely in which they had trouble connecting to each other. According to a review from The Verge, this has to do with the fact that they use Bluetooth to connect to each other rather than another wireless standard called "Near Field Magnetic Induction," which is apparently better for transmitting data through our skulls.
Now, don't get us wrong — the connectivity issues are not deal-breakers. They were generally uncommon, and while they were annoying when they did happen it wasn't often enough to make us overly frustrated.
The battery life on the headphones sits in at four hours on a single charge, which isn't bad for a pair of true wireless headphones. They also offer quick charging technology, which works excellently — and in fact, according to Jaybird, charging the headphones for 5 minutes will get you an extra hour of use. The charging case has a battery big enough to charge the headphones twice, so on a full charge of the headphones and the case, you'll get 12 hours of use. That's not bad.
Conclusions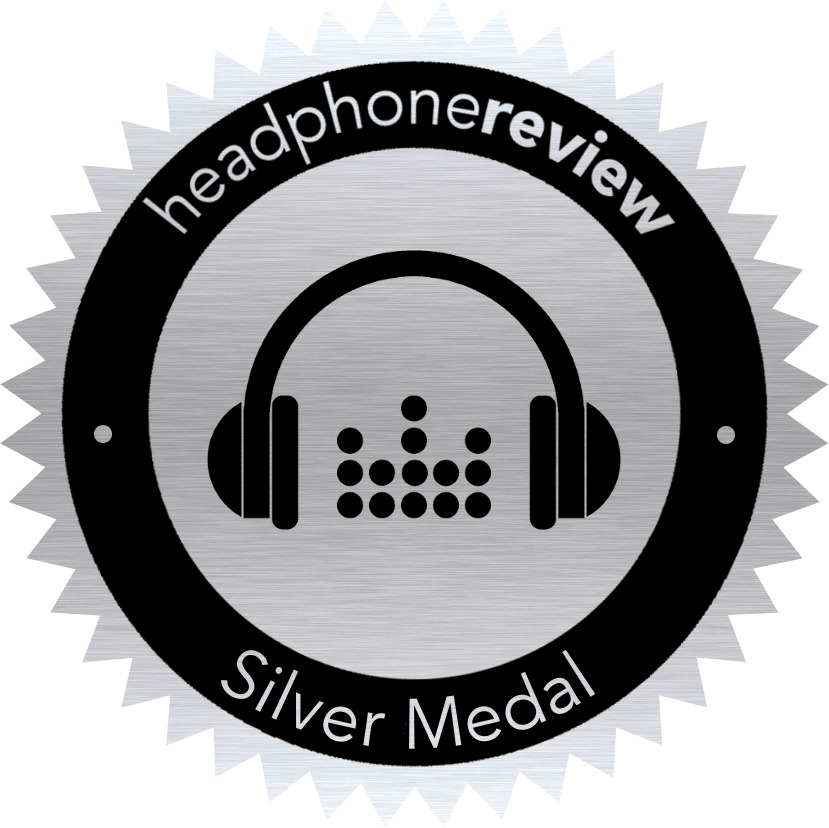 Jaybird is pushing the boundaries when it comes to true wireless headphones. The Jaybird Run headphones simply aren't perfect — but they're very good. They're well-designed and easy to use, plus they're decent at staying in your ears, which is very important. They sound good too — and the accompanying app helps make them sound even better.
They're even better considering the price point. While the likes of the Bragi Dash Pro headphones come in at a hefty $330, the Jaybird Run's have a price tag of only $180. That's pretty spectacular, and while they don't have the sports-tracking capabilities on offer by the Bragi Dash Pro headphones, if that doesn't matter to you then we think these are the best true wireless headphones out there.
Thanks to everything they have to offer, the Jaybird Run headphones have been awarded the Headphone Review Silver Medal.
| Store | Price |
| --- | --- |
| | $179.99 |
| | $179.99 |
| Jaybird | $180 |
Frequency response
20Hz – 20kHz
Active noise cancellation

No
Driver size
6mm
Noise attenuation
Unknown
Driver type

Dynamic
On-ear controls
Yes
Design

Closed
Microphone
Yes
Sensitivity
103dB
Eartip material
Silicone
Rated impedance

16Ω
Magnet material
Unknown
Total harmonic distortion

<5%
Water resistance
Sweat-proof
Rated input power

Unknown
Battery life
4 hours
Maximum input power

Unknown
Wireless distance
10m (33ft)
Wireless connection

Bluetooth 4.1
Cable length
N/A
Wired connection

No
Case type
Hard charging case
Detachable cable

N/A
In-the-box

Headphones
Charging case
Ear tips (x4)
Sports wings (x4)
MicroUSB cable

Weight
6.83g (0.24oz) per bud
Colors
Black, Silver