Sennheiser HD 4.40 BT wireless headphones review
Great sound quality
Nice design
Could use more headband padding
Sennheiser launched a slew of great new headphones earlier this year, perhaps the most exciting of which is the Sennheiser HD 4.50 BTNC. We recently reviewed those headphones, and they scored a hefty 8.6/10, which is pretty good. They, however, also have a smaller and slightly cheaper sibling — the Sennheiser HD 4.40 BT headphones, which do away with the noise cancellation and cost a good $50 less.
That's no small amount — when the original headphones cost $200, that represents a 25 percent cut, which could make buying these an excellent way to save some money if you don't need noise cancellation. We put them to the test to see if they lived up to the hype.
Design
The first thing you'll notice about the Sennheiser HD 4.40 BT headphones is their design, and like the HD 4.50 BTNC headphones, they look pretty nice. They're not exactly the same as their more expensive counterpart, doing away with the silver highlights in favor of an all black design, but they're still clearly made by the same manufacture.
The ear pads on these headphones are nice and thick — and slightly more so than the HD 4.50 BTNC headphones, which we assume is to help keep noise out in the absence of active noise cancellation. On the right ear cup is where you'll find all the controls — including a power button, playback control switch, and volume rocker.
The controls are the same as the HD 4.50 BTNC headphones, which we noted in our review are a little confusing. While the same, however, they're a little less confusing here — as there's no noise cancellation to activate or deactivate using the volume controls.
The build-quality of the headphones is pretty good, and while certain aspects feel slightly flimsy, the trade-off is lightness — and we think it's worth it. In fact, despite that small feeling, the fact is that the headphones were able to withstand all the abuse we could throw at them, so it's important to keep in mind that a lightweight pair of headphones doesn't necessarily translate into a weak pair.
In the box, you'll get the headphones themselves, along with a microUSB charging cable, aux cable for using the headphones in passive mode, and a soft carry bag. Considering the portable nature of these headphones, a hard carry case would have been nice — but that's hardly a deal-breaker here.
Comfort
As mentioned, the Sennheiser HD 4.40 BT headphones offer slightly more padding than the HD 4.50 BTNC headphones, and in general they're pretty comfortable — though they're not perfect.
Around the ears, there's plenty of padding to make these headphones comfortable enough, and the padding is relatively high-quality too. We would have liked to see a little more under the headband though. That's where the main point of discomfort with these cans. It's not a deal-breaker, to be sure, and you will get used to the headphones after some time, but it's still something you maybe shouldn't have to get used to.
Still, these are far from the most uncomfortable headphones out there, and in fact we still think they're pretty good.
Sound
Design and comfort are important enough, but sound is perhaps the most important thing to look at. And, in classic Sennheiser fashion, the Sennheiser HD 4.40 BT headphones sound great.
Let's start with the low-end which is generally deep and powerful. Kick drums are able to cut through the mix, while bass guitars and synth sound nice and smooth. The bass extends deeper than you'll find on most headphones too. They definitely have a boost in the bass, which will appeal to bass fans but perhaps not to those looking for a clean and accurate sound. Still, the bass boost isn't over-the-top.
The mid-range on the headphones is well-tuned, but again perhaps not the most accurate sound out there. The low-mids are warm without getting too muddy. The high-mids seem to have gotten a bit of a cut, which helps create that much-loved consumer headphones sound. It's not a huge cut — but it is there.
The high-end is pretty well tuned, but we would have liked a little more of it. Cymbals could be a little clearer and cutting, but the high-end that is there sounds pretty good.
Apart from the frequency response, these headphones offer good stereo separation and don't seem to distort too easily, which is nice.
Performance
Because these are wireless headphones, performance is an important consideration. According to Sennheiser, you'll get a hefty 25 hours, which is plenty. Your results will vary a little depending on your usage, and we didn't quite hit the 25-hour mark, but we got pretty close, and it's certainly possible that you could get there depending on your usage.
The wireless range on the Sennheiser HD 4.40 BT headphones is pretty standard — you'll get 10 meters of range, or around 33 feet, and we never experienced any skips or stops during reasonable use.
Conclusions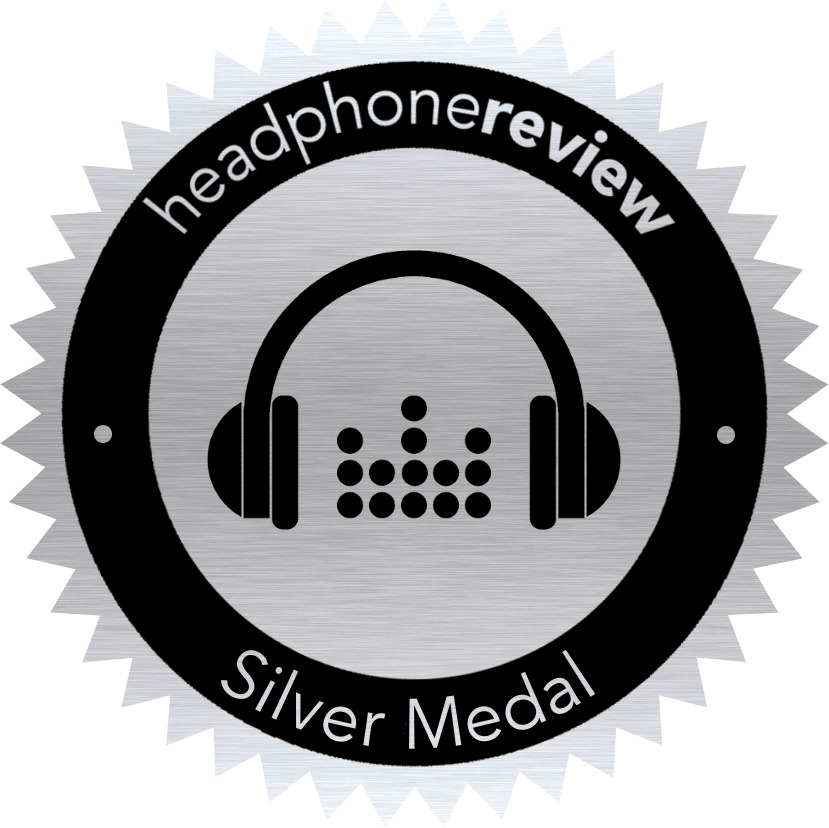 The Sennheiser HD 4.0 BT headphones are well-designed, decently comfortable, and they sound good too. Sure, they have their quirks — like a few comfort issues and a sound profile that isn't all that accurate — but for most people those quirks will be nothing compared to the pros of owning these headphones.
In fact, at this price point, we would argue that there aren't many better options. That is, of course, unless you really want that noise cancellation. If that's you and you don't want to spend the extra $50 for the HD 4.50 BTNC headphones, then perhaps the JLab Audio Flex ANC headphones will be a good choice — though they don't sound as good as the Sennheisers.
Because of their excellent quality, we've awarded these headphones the Headphone Review Silver Medal.