Roccat Khan Pro over-ear gaming headset review
Design is a little boring
The gaming headset market is blowing up, and there are dozens of options across all price ranges. We've reviewed a pretty big selection of the headsets available, from offerings from HyperX, to SteelSeries, to Astro. Now, we're reviewing a new headset from a perhaps lesser-known company — the Roccat Khan Pro.
The Roccat Khan Pro sits right in the middle of gaming headset price ranges, coming in at $99 — which puts it in direct competition with headsets like the HyperX Cloud Alpha and SteelSeries Arctis 5. Does it take out the competition?
Design
The first thing you'll notice about the Roccat Khan Pro is its design, and it's not a bad-looking headset. It's all black, with the only change in color being the gray logo and branding on either ear cup.
The headset is largely built from plastic, but it's quite a strong plastic and we never felt like the headset would break. The plastic actually seems like a good decision here — while we always like more metal for the sake of keeping things nice and strong, the headset is extremely light, which will play into how comfortable it is later on.
There's a good amount of attention to detail here. We especially like the braided nylon cables over plastic ones — they look better, they're stronger, and they're more tangle-proof.
While these are wired headphones, there are still some controls on the headphones themselves. For example, you'll get a volume-wheel on the left ear cup, while you can quickly and easily mute the microphone by folding it up. Speaking of that microphone, it would have been nice for it to be removable — like what you'll find on HyperX's lineup. But those looking for a dedicated gaming headset may not mind its current design too much.
In the box, you'll get pretty much everything you need for a pair of headphones that are probably going to largely stay at home — that's almost nothing. By default the headphones have two cables — an input jack for your game, and an output jack for your microphone.
In general, the Roccat Khan Pro gaming headset is pretty well-designed. It's not all that flashy or interesting — but plenty of people will prefer an understated look.
Comfort
While sound-quality is often the most important consideration to make when buying new headphones, when it comes to gaming, often users place more emphasis on comfort. It makes sense — on average, gamers tend to wear their headsets for longer time periods.
So how comfortable is the Roccat Khan Pro? Actually, its very nice. There's a good amount of padding in both the ear cups and under the headband, and while we could have used slightly more padding under that headband, it was far from deal-breaker.
The headset is comfortable, but its not quite as comfortable as other headsets in the price range. The HyperX Cloud Alpha and SteelSeries Arctis 5 were both more comfortable in our tests.
Sound
The Roccat Khan Pro headset is branded as being "hi-res," which basically just means its capable of handling frequencies up to 40kHz. For most purposes, its marketing speak, but that doesn't detract from the fact that the headset sounds quite good.
For starters, the low-end on this headset is powerful and deep, offering plenty of boom for things like guns and other explosions, as well as for things like kick drums and bass guitars in music. There's a bass boost here, to be sure, but it sounds pretty good, and doesn't go far enough to be distracting or unnatural.
The mid-range is also pretty well-tuned. The low-mids offer plenty of warmth, while the high-mids seem to have gotten a slight boost — which is helpful in being able to properly hear your teammates speaking through a likely sub-par microphone.
The best thing about this headset, however, is by far the high-end — which is clean, crisp, and concise. Gunshots and swords have a clear air to them, while things like voices are easily heard above the rest of the audio. It's thanks to this that the Roccat Khan Pro is perhaps the best sounding headset in its price range.
Microphone
As is often the case with built-in microphones, it's not amazing — but it will certainly get the job done. Our recommendations remain the same as they have been with other gaming headsets — the microphone here will be perfectly fine for talking to your teammates, but if you're looking to record audio for other reasons, like for Let's Play videos or for podcasts, a dedicated microphone may be the better option.
Conclusions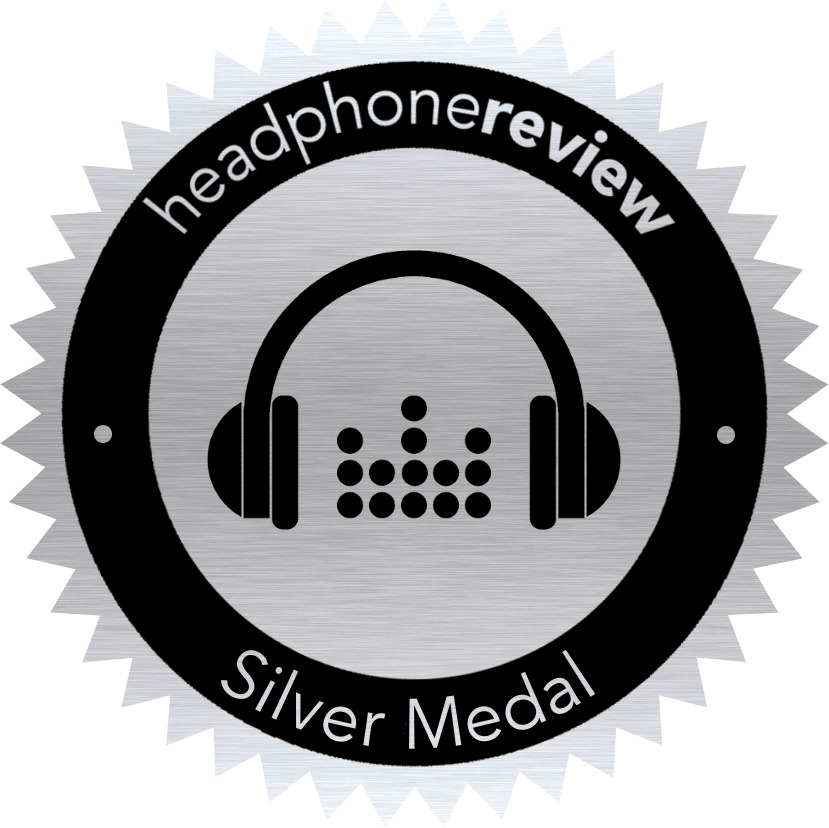 The Roccat Khan Pro headset is a very interesting release. The design is fine — though a little boring — and they're not the most comfortable headphones around. The sound-quality, however, is better than any other gaming headset in this price range.
Of course, sound-quality alone doesn't make a great headset. If you're looking for the best-sounding headset under $100, this is the one for you. The SteelSeries Arctis 5, however, is still our top pick for the best all-around gaming headset in this price range, thanks largely to its better design and more comfortable feel.
Because of their top-notch sound-quality, we've awarded the Roccat Khan Pro the Headphone Review Silver Medal.
| Store | Price |
| --- | --- |
| | $99.99 |
| Roccat | $99.99 |
| | | | |
| --- | --- | --- | --- |
| Frequency response | 10Hz – 40kHz | Active noise cancellation | No |
| Driver size | 50mm | Noise attenuation | Unknown |
| Driver type | Dynamic | On-ear controls | Yes |
| Design | Closed | Microphone | Yes |
| Sensitivity | Unknown | Earpad material | Foam |
| Rated impedance | 25Ω | Magnet material | Unknown |
| Total harmonic distortion | 1% | Water resistance | No |
| Rated input power | Unknown | Battery life | N/A |
| Maximum input power | Unknown | Wireless distance | N/A |
| Wireless connection | No | Cable length | 2.45m |
| Wired connection | Yes, 3.5mm | Case type | N/A |
| Detachable cable | No | In-the-box | |
| Weight | 230g (8.1oz) | Colors | Black |