Google Pixel Buds wireless smart earbuds review
Google Assistant integration is seamless
Decent sound quality
Quite comfortable
An EQ feature would be nice
When Apple first launched its AirPods, many assumed that buying headphones from traditional headphone makers would yield better results. Lo and behold, however, the AirPods proved to be pretty successful — and the move seems to have spurred others on to make similar products. Like, for example, Google, which recently launched the new Google Pixel Buds alongside its Pixel 2 and Pixel 2 XL smartphones.
In typical Google fashion, however, the Google Pixel Buds are a little smarter than your average earbuds. They have Google Assistant capabilities built right in to them, meaning you can ask Assistant about your upcoming events, the weather, and even translate on the fly through the Google Translate app.
But how exactly do the Google Pixel Buds perform? And are they worth the $159? We put them to the test to find out.
Design
The first thing you'll notice about the Google Pixel Buds is their design — and that's because they're pretty unique. The buds themselves are round with a protrusion on the front — which is what you'll insert into your ear. Instead of ear hooks to keep the buds nice and comfortably in your ear, the headphones feature a braided nylon cord that's looped around to form an infinitely adjustable ear hook, which we really liked.
It's definitely a unique design, and one that doesn't show up anywhere else — at least to our knowledge. We actually quite liked it. The headphones aren't necessarily "sleek" — more fun and interesting. Perhaps the only downside to the whole design is that the braided nylon can get caught on a collar pretty easy — resulting in an earbud sometimes being pulled out. To remedy this, we simple wrapped the earbuds around the ear, which worked well.
One thing that you might think is missing from the headphones is on-ear controls — but thankfully they exist in the form of a touch-sensitive right earbud. The controls have been largely optimized for Google Assistant — which, if you're plugged into Android and Assistant already, will probably work out pretty well for you.
To use Google Assistant, you'll simply tap on the right earbud and hold your finger there, then say what you need to say, and release. It's quick and speech recognition works very well, unlike the OnVocal OV headphones that have Amazon Alexa built in, but were pretty slow and unresponsive.
You'll have to take a few minutes to learn other controls, but thankfully they're pretty easy to get the hang of. Tap the right earbud to play or pause audio or answer a call, and double tap to get "updates from Google Assistant," which basically consist of a rundown of notifications and the time. You can also swipe forward and back on the touch pad to turn volume up or down. It does not seem as though there are controls to skip forward or back, so if you skip songs a lot that could get a little frustrating.
In the box you'll get a USB-C charging cable and the charging case, and the unique design only continues here. The case closes magnetically, and the outside features a nice fabric material similar to what you'll get on the Google Daydream View headsets. We really liked the simplicity of it. Because the headphones aren't "true wireless," instead really being neckbuds, there is some cable management to do inside the box — but the case manages to handle them pretty easily.
One thing we didn't like about the charging case is the fact that the USB-C port is found on a slanted face, making plugging the USB-C cable in a little awkward. It's not a big deal — the cable still plugs in easily and charges the headphones.
In general, we really like the design of the Google Pixel Buds. They're very unique — but that's not a bad thing by any means, and while they aren't as sleek as other headphones, they still have a lot going for them.
Comfort
The Google Pixel Buds are actually far more comfortable than we anticipated, especially given their unique braided nylon ear wing design. Unlike other headphones, you won't get a range of different ear tips and wings to experiment with here — but you won't need them either. We would recommend messing a little with the length of the cable to get the right fit, but once you've done that you probably won't have to change them much.
Once you do get the right fit, the headphones will take a little getting used to. These headphones don't fit super deep in your ear canals, and the sensation of not getting a super tight seal is a little weird, but in the end it was easy to get used to, and the headphones actually stayed in the ears pretty well, even with some movement. They're not sports buds, to be sure, but they can withstand day-to-day use without falling out.
Sound
So the Google Pixel Buds are unique and interesting in their design and comfortable to wear — but how do they sound? All things considered, pretty good. To be honest, our expectations in sound quality weren't all that high. Instead of creating a seal in your ear canal, these headphones sit gently in your ear canal — which can sometimes present some issues with things like bass response. That didn't seem to be the case here.
On the contrary, the bass response on these headphones was actually quite good. The headphones offer somewhat of a bass boost that helped things like kick drums and bass guitars really shine here. There is a little muddiness in the low-end — but it's not over the top and far from a deal-breaker.
The mid-range on the headphones is decently tuned, but quite obviously cut. The low-mids offer plenty of warmth to go around, which is helped on from the boost in lows, though there's a slight cut in the high-mids that arguably helps accentuate some of the mudiness and tuck away things like vocals and lead guitars.
The high-end is relatively detailed and bright, but we would have liked a little more of it. It's definitely there — but it could be more boosted than it is.
We would really like to see Google add an EQ feature for the Pixel Buds. There's already a way to access some of the Pixel Buds' settings within the Google app — and there's no reason a basic EQ can't be added, as it would greatly improve the overall listening experience, and personalize it too. Not everyone has the same listening preferences, after all.
That's not to say that these sound bad. Actually, they sound quite good — but in an era of increasingly smart devices, a little customization should be possible.
Performance
The Google Pixel Buds offer five hours of use on a charge, and the charging case will offer four full charges — bringing the grand total of hours in use to 25 hours if both the buds and the case are charged at the start of the day.
Now, these are neckbuds — but they're only connected through a single cable, so for the sake of battery size (not life) they may as well be true wireless headphones. Considering that, the battery life is actually quite good — far better than most other true wireless headphones on the market.
They connect through an unspecified version of Bluetooth, and connectivity on them was really quite good. We never experienced any skips or stutters except at unreasonable distances and through multiple obstacles.
Google Assistant
The listening experience with the Google Pixel Buds is pretty good — but there's better for the price. Instead, the real reason you'll buy these headphones is because of how smart they are. Google Assistant is getting better and better, and for those plugged in to the Google ecosystem it's far and away the best digital assistant out there.
Perhaps the most anticipated feature that Google Assistant can help with here is translation, and as someone who has traveled a good amount and lived in a country that doesn't speak English, I was very interested to see how it performed. The results? It's actually pretty good — though as is often the case with these things, it's not perfect. To use translation, you'll simply ask Assistant to help you speak another language, and it will then open up Google Translate on your phone. Hand your phone to the other party, trigger Assistant again, and say what you want to communicate, after which Assistant will translate it and speak the translated version through the speaker on your phone. The other person then hits a button in the Translate app, start speaking, and Assistant will say the translated version back to you through the Pixel Buds.
It's a pretty cool feature, and as mentioned it worked quite well. Now, it's important to note that it's not fluid enough to have an hour-long conversation with. It is, however, perfect for trying to ask for directions, ordering food, and so on — standard things you would want to do as a tourist.
Translation isn't all Google Assistant is good for — it's just as powerful as Assistant on your phone. Because I have a number of smart home devices set up, I was able to tell Assistant to do things like turn on and off lights, control my Android TV, turn on the heater, and more. It's very handy, and almost always properly recognized my voice.
Conclusions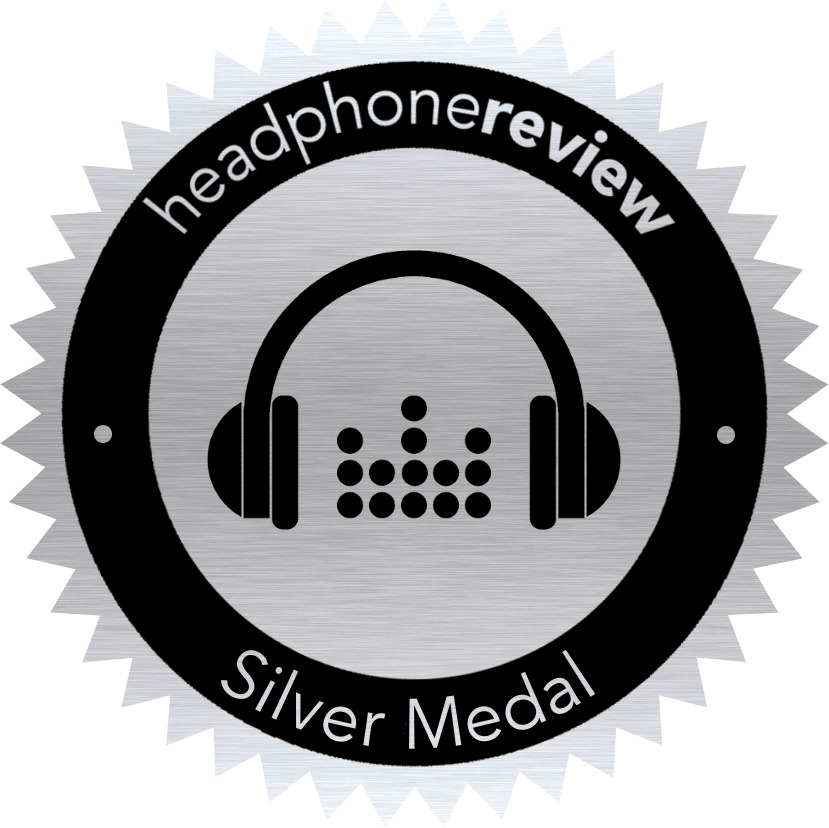 The Google Pixel Buds arguably mark the starting point in an era of smart hearables. The Google Assistant integration here is seamless, the headphones are decently designed, and they sound pretty good too.
They're not perfect. The sound-quality is fine, but an EQ in the Google app would go a long way. Still, they're worlds better than other digital assistant-capable headphones we've tested, and that's a pretty big deal.
So should you buy them? Well, that depends. They'll work fine on an iPhone, but these are really built for Android users who regularly use Google Assistant. That was me, and I loved them — if that's you, you'll probably love them too. They're not overly expensive either, exactly matching Apple's AirPods at $159. In other words, if you're an Android user and want to bring your use of Google Assistant to the ext level, then these are the headphones for you.
Because of their unique design, good level of comfort, and good sound quality, we've awarded these headphones the Headphone Review Silver Medal.
| Store | Price |
| --- | --- |
| | $159.99 |
| Google | $159 |
Frequency response
Unknown
Active noise cancellation

No
Driver size
Unknown
Noise attenuation
Unknown
Driver type

Dynamic
On-ear controls
Yes
Design

Closed
Microphone
Yes
Sensitivity
Unknown
Eartip material
Plastic
Rated impedance

Unknown
Magnet material
Unknown
Total harmonic distortion

Unknown
Water resistance
No
Rated input power

Unknown
Battery life
5 hours
Maximum input power

Unknown
Wireless distance
10m (33ft)
Wireless connection

Bluetooth
Cable length
N/A
Wired connection

No
Case type
Charging case
Detachable cable

N/A
In-the-box

Headphones
Charging case
USB-C charging cable

Weight
0.49oz (13.89g)
Colors
Just Black, Clearly White, Kinda Blue