Audio Technica ATH-WS660BT Solid Bass over-ear headphones review
Comfortable
Great battery life
Bass is a little overpowering
Audio Technica has released a slew of new headphones over the past few months, and it seems like they're all pretty much at the top of the game in their price range. Recently, the company unveiled a few new headsets, including the Audio Technica ATH-WS990BT, which we recently reviewed with excellent results, and the Audio Technica ATH-WS660BT Solid Bass headphones.
But are the new headphones worth the cash? While cheaper than the higher-end WSH-990BT headphones, the Audio Technica ATH-WS660BT Solid Bass headphones still come at around $130. We put them to the test to see if the headphones were worth buying/
Design
The first thing you'll notice about the Audio Technica ATH-WS660BT Solid Bass headphones is their design, and they're similar in many ways to the ATH-WS990BT headphones — with a few major differences. Like the more expensive cans, the headphones feature an Audio Technica logo on each ear cup, along with metal where it really counts.
For these headphones, Audio Technica has opted for heavier use of plastic, and while it does take away from some of the high build quality, it also makes sense for slightly cheaper headphones. Thankfully, the plastic used seems to be relatively strong.
The right ear cup doesn't have much to offer in terms of controls, but on the left ear cup you'll find power controls, volume controls, a MicroUSB port, and an aux port. That's pretty much all you'll need.
In the box, you'll find the headphones, a MicroUSB cable, and an aux cable. Unfortunately, we didn't find a carry bag of any kind with these headphones — something that we think they should have come with.
Comfort
Audio Technica headphones have long been very comfortable, and thankfully the Audio Technica ATH-WS660BT Solid Bass headphones are no exception to that rule. There's plenty of padding to go around on the ear cups, and the headband has a solid amount of padding too.
Padding aside, the headphones are very light, thanks largely to the fact that they're largely built from plastic. Lightness is a good thing — we found it was pretty easy to forget that we were wearing the headphones at all.
Sound
Audio Technica has also long put an emphasis on great sound quality, and while these headphones may not be your first choice if you're an audiophile, they still have a lot to offer.
Let's start with the bass, which, as you would expect based on the name, is pretty solid. There's a lot of it to go around, and while it can stray into muddy territory at times, in general we found that it sounded pretty good. Safe to say, if you're looking for a pair of headphones with a lot of bass, these may well be the headphones for you.
The mid range carries that boost too — the low mids are clearly boosted, while the high mids are overshadowed a little. That, however, has little to do with the lack of high mids, and more to do with the highly boosted lows and low mids.
The highs, like the high mids, are overshadowed — which is a bummer because it seemed like they offered a good amount of clarity and detail when they shone through the mix.
In general, we found that the Audio Technica ATH-WS660BT Solid Bass headphones sounded pretty good — for a specific music taste. If you like a ton of bass and don't mind other frequencies being overshadowed a little, then these might be the right headphones for you.
Performance
The Audio Technica ATH-WS660BT Solid Bass headphones feature Bluetooth 4.1, meaning they'll offer a wireless range of 10 meters, or around 33 feet. In our testing the headphones managed to deliver on that distance the majority of the time, with few bumps or skips along the way.
The battery life is perhaps where these headphones really shine. The headphones offered a massive 40 hours of battery life, which is pretty spectacular. If you're looking for a pair of long-lasting headphones, these are an excellent choice.
Conclusions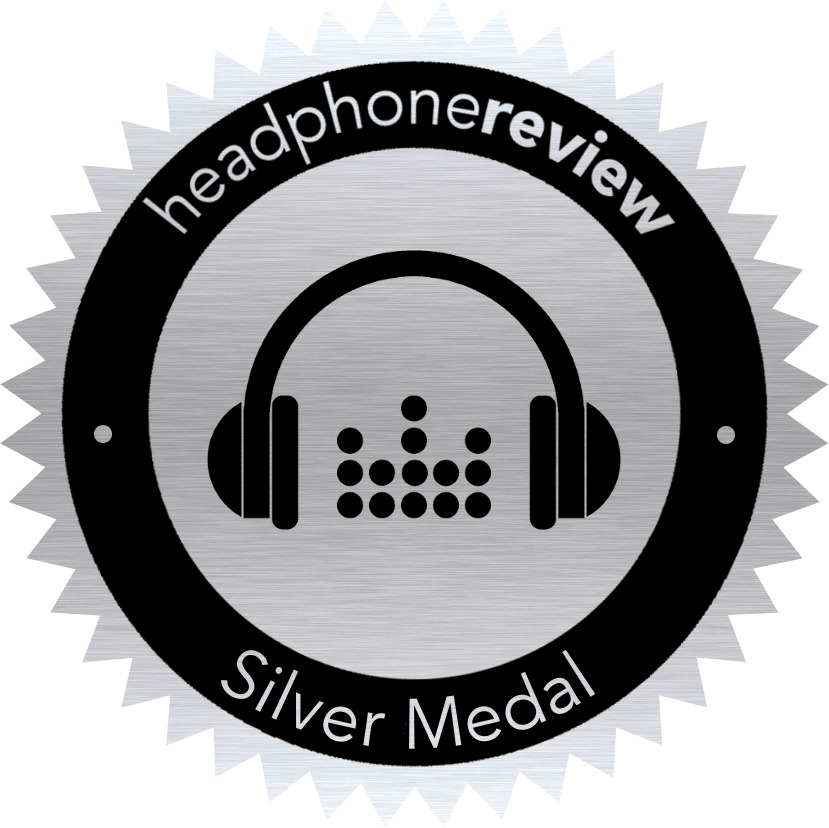 The Audio Technica ATH-WS660BT Solid Bass headphones have a lot to offer. They're relatively stylish, comfortable, and sound pretty good — if you're looking for a ton of bass.
In fact, we would argue that these are some of the best headphones in their price range. If you can swing the extra cash, the Sennheiser HD 4.40BT headphones are probably slightly better at only $20 extra, but if $130 is your hard limit, then we recommend going with Audio Technica's offering.
So much so, that we've decided to award the Audio Technica ATH-WS660BT Solid Bass headphones the Headphone Review Silver Medal.