Libratone Track+ wireless in-ear noise cancelling headphones review
Denmark-based Libratone has been making some pretty stellar products over the past few years, and it's showing no signs of slowing down. The company just recently unveiled the Libratone Track+ wireless noise cancelling headphones — headphones that promise to not only sound great, but also offer plenty of smarts.
But at $200, the Libratone Track+ headphones are pricey. Are they worth the cash? We put them to the test to find out.
Design
The first thing you'll notice about the Libratone Track+ headphones is their design, and they look — and feel — great. The headphones are very symmetrical too, which helps give them a nice, sleek feel to them.
The headphones are available in both black or white — we're reviewing the black pair, but judging by the photos online, the white pair looks great too. The earbuds themselves are small and plastic, but they're clearly made from a strong plastic that shouldn't break easily. Connected to the earbuds is a silicon cord that's also pretty strong and very flexible. Then, attached to those cords, you'll find a control module on the right with volume controls and a central control button. On the left is where you'll find a power button. We assume that's also where the battery lives.
In general, the headphones are very well-designed. We love not only the way they look, but how they feel too — despite the heavy use of plastic, the headphones are smooth and strong.
In the box, you'll get a range of accessories. Apart from the headphones themselves, you'll also get a MicroUSB charging cable, a total of four pairs of ear tips, and a pair of sports wings. That should be everything you need for average use.
Comfort
The Libratone Track+ headphones aren't just well-designed — they're pretty comfortable too. We really liked the size of the earbuds here — they're small enough to not hurt or be overly uncomfortable, even for long periods of listening.
Of course, we still recommend you experiment a little with the ear tips. For our use, the pre-installed ear tips seemed to be the best option, but that may not be the case for you — and it's always worth finding the right ear tips.
In general, the Libratone Track+ headphones are very comfortable, especially for in-ear headphones. We were able to wear them for quite a while without any discomfort, and they're light enough to feel generally comfortable around the neck too.
Sound
In the end, the most important thing to consider is how the headphones sound — and they sound great. Often, in-ear headphones suffer from a lack of bass, but Libratone has done a great job at ensuring that's not the case for the Libratone Track+ headphones.
Let's start with the bass, which is smooth and natural. There's plenty of it to go around, which ensures that kick drums and bass guitars can easily punch through the mix when needed. Mega bass fans may want a little more low-end, but for everyone else, who probably wants a nice balanced sound, these headphones do great.
That smooth bass bleeds over to the low mids too — which helps deliver a super warm overall sound. We liked that. The high mids were a little dialed back, and while that can result in a lack of vocal presence, we found that not to be the case most of the time here.
The high-end sounded clear and detailed, but it could have used just a touch more. It wouldn't be fair to say that there's a lack of high-end — but things like cymbals and the sibilance in vocals could have used a touch more sizzle.
Of course, one of the best things about these headphones is that they also offer noise cancellation, which can be controlled through the app. We'll go through the app in the next section, but the noise cancellation itself, we found, was pretty good. We liked that you can change how much noise is being cancelled out. While the maximum noise cancellation doesn't really stand up to the likes of the Bose QuietComfort 35 over-ear headphones, it was still pretty good, and should do very well on flights and public transportation.
Performance and app
The Libratone Track+ headphones connect to your device through an unspecified version of Bluetooth, and as such you'll get around 10 meters, or 33 feet, of range. We found that they generally connected pretty well, with a few skips and jumps only with obstacles or at a distance. The battery life on the headphones comes in at 8 hours, which is fine but not great. We would have liked to see a longer battery life. With the neckband style, we don;t think 10 or more hours is too much to ask.
Because the headphones connect through Bluetooth, you don't have to use the app if you don't want to. Still, if you plan on using the headphones with a mobile device, we recommend it. Through it, you can control the level of noise cancellation, different basic EQ modes, set the headphones to automatically turn off after a certain period of idle time, and more. It's a nicely designed app that adds quite a bit of functionality.
Conclusions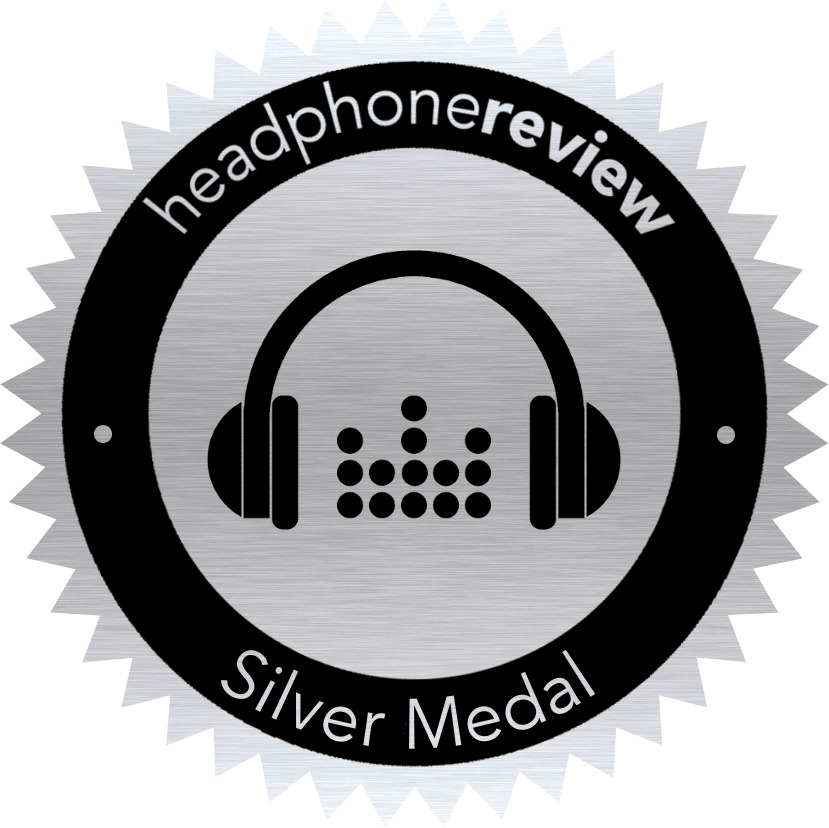 Libratone has done a great job with the Libratone Track+ headphones. They're well-designed and well-built, generally comfortable for a pair of in-ear headphones, and they sound great. We like the added functionality of the app too.
They're also a bit pricey. At $200, the Libratone Track+ headphones are an investment — though one we think plenty of people will be happy making. If you're fine doing away with the noise cancellation and don't care about the app, then we think the V-Moda Forza Metallo Wireless headphones are worth buying instead — plus they'll save you $30. If, however, the noise cancellation is important to you, then the Libratone Track+ headphones are absolutely the way to go.
So much so, that we've awarded the Libratone Track+ headphones the Headphone Review Silver Medal.
Frequency response
Unknown
Active noise cancellation

Yes
Driver size
Unknown
Noise attenuation
Unknown
Driver type

Dynamic
In-line controls
Yes
Design

Closed
Microphone
Yes
Sensitivity
Unknown
Eartip material
Gel
Rated impedance

Unknown
Magnet material
Unknown
Total harmonic distortion

Unknown
Water resistance
Yes
Rated input power

Unknown
Battery life
8 hours
Maximum input power

Unknown
Wireless distance
10m (33ft)
Wireless connection

Bluetooth
Cable length
N/A
Wired connection

No
Case type
N/A
Detachable cable

N/A
In-the-box

Headphones
MicroUSB cable
Ear tips (x4)
Sports wings

Weight
Unknown
Colors
Black, white