Audio Technica ATH-WS990BT Solid Bass over-ear headphones review
Audio Technica is on a roll. Just recently, we looked at the company's ATH-ANC700BT headphones, which we loved for their excellent noise cancellation and good sound-quality. Now, we're looking at a slightly more expensive pair in Audio Technica's slate of cans — the Audio Technca ATH-WS990BT Solid Bass headphones.
At $250, the headphones aren't too expensive, but they're not cheap either. Are they worth the cash? Or is there a better alternative? We put the headphones to the test to find out.
Design
The Audio Technica ATH-WS990BT Solid Bass headphones feature a typically Audio Technica design sensibility. The headphones come in black, and feature the Audio Technica logo on either side. It's a very sleek look — though we would expect nothing less from Audio Technica.
The right ear cup doesn't really feature any controls, but there's a ton going on on the left ear cup. You'll get a MicroUSB charging port, headphone jack, playback controls, and a power switch. You'll also find a light indicating whether or not noise cancellation is being used.
In general, the headphones are clearly well-built. They feature an aluminum frame coupled with high-end plastic and what appears to be a very high-quality leather on the ear cups and head band.
The headphones aren't as portable as some, but the ear cups do swivel so you can nicely fit them into the included carry bag and slide them into a backpack or purse. Apart from the headphones and carry bag, in the box you'll find an aux cable and a MicroUSB cable.
The headphones look great and are clearly well-built. They're also not generic. Sure, they're black and feature the same basic shape you would expect from a pair of headphones, but the textured ear cup designs and generally easy controls help make the Audio Technica ATH-WS990BT Solid Bass headphones stand out.
Comfort
As mentioned, the Audio Technica ATH-WS990BT Solid Bass headphones feature high-quality materials. But does that translate to comfort? Thankfully, it seems so.
For starters, the headphones feature plenty of padding in both the ear cups and under the headband. According to Audio Technica, the padding is memory foam, which helps give it that nice extra touch of comfort.
Perhaps the only downside when it comes to comfort is that the ear cups seem a little shallow — which means that your ears might press up against the inside of them. It really isn't a big deal — and you will get used to it.
Sound
Of course, in the end, the most important thing to consider is how the headphones sound. Thankfully, the Audio Technica ATH-WS990BT Solid Bass headphones sound great.
Let's start with the bass. Considering the headphones have the phrase "solid bass" in their name, you would expect it to excel — and excel it does. The headphones don't go overboard with the bass, so if you're looking for overly loud bass that blasts your brain to pieces, then look elsewhere. Instead, these headphones feature a smooth and natural, if not slightly boosted bass. The extension on the bass is pretty good — you can hear low bass content just as easily as you can hear the punch from a kick drum and the smoothness of a nice bass guitar.
The mid range is equally well-tuned. There's a ton of warmth to the low mids, while the high mids take a slightly laid-back approach while still ensuring that there's plenty of presence for things like vocals and guitars.
At the high end, the headphones offer plenty of detail and clarity, especially for a pair of headphones in this price range. The sizzle of cymbals is nice and clear, while lead synths really shine. It seems like some frequencies are a little more boosted than others in the high end — so if you're looking for truly flat frequency response you may want to look elsewhere. Still, the fact is that the result of the tuning here is a really nice sound.
The soundstage on these headphones is generally fine, though nothing extraordinary, while there's little distortion, even at louder volumes.
As mentioned, the headphones offer noise cancellation, but it's a little different that what you get on other headphones. It's aimed specifically at still letting in sounds like traffic noise, which you might need to hear for safety reasons. The result is a pretty subtle noise cancellation that does cut out continuous noise like plane engines — but not to the extent to what you might want.
Performance
When it comes to performance, the Audio Technica ATH-WS990BT Solid Bass do very well. They connect to your listening device through Bluetooth 4.1, which means that you'll get a listening range of 10 meters, or around 33 feet.
Where the headphones truly shine, however, is in their battery life. With both Bluetooth and noise cancellation, you'll get a hefty 25 hours of use, while turning noise cancellation off will get you an even-better 30 hours. With Bluetooth off, you'll get 35 hours. In other words, even with both noise cancellation and Bluetooth activated, the headphones offer a pretty great battery life.
Conclusions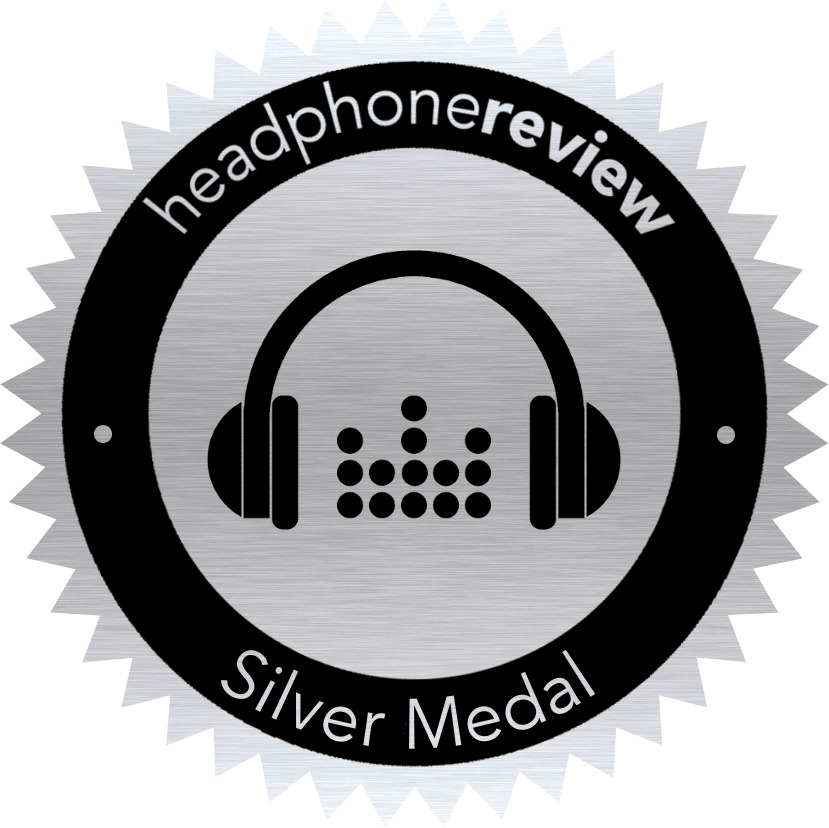 The Audio Technica ATH-WS990BT Solid Bass headphones are an extremely solid offering from Audio Technica. These really show that Bluetooth headphones are just getting better and better. They feature a very slick design, they're generally very comfortable, and they sound great.
But is there a better alternative in this price range? Well, not really. If you're looking for a pair of what could be among the best wireless headphones out there, and have a budget of $250, you won't beat these.
Because of their super high-quality, we've awarded the Audio Technica ATH-WS990BT Solid Bass headphones the Headphone Review Silver Medal.
Frequency response
5Hz – 40kHz
Active noise cancellation

Yes
Driver size
53mm
Noise attenuation
Unknown
Driver type

Dynamic
On-ear controls
Yes
Design

Closed
Microphone
Yes
Sensitivity
107dB (with NC)

101dB (without NC)

Earpad material
Memory foam
Rated impedance

150Ω (with NC)

30Ω (without NC)

Magnet material
Unknown
Total harmonic distortion

Unknown
Water resistance
No
Rated input power

Unknown
Battery life
25+ hours
Maximum input power

Unknown
Wireless distance
10m (33ft)
Wireless connection

Bluetooth 4.1
Cable length
1.2m (4ft)
Wired connection

Yes
Case type
Carry pouch
Detachable cable

Yes
In-the-box

Headphones
Carry pouch
MicroUSB cable
Aux cable

Weight
300g (10.6oz)
Colors
Black