Phiaton Bolt BT 700 true wireless headphones review
True wireless headphones are becoming increasingly common, meaning that headphone-makers have a few options when they release them — either make them better than the competition, or make them cheaper than the competition. The latest true wireless comes from Phiaton, which recently unveiled the Phiaton Bolt BT 700 headphones.
But why buy these true wireless headphones over others in the $140 price range? We put the Phiaton Bolt BT 700 headphones to the test to find out.
Design
Generally speaking, true wireless headphones look the same — but the Phiaton Bolt BT 700 headphones have a few things that set them apart from the competition. To be sure, the headphones come in a standard shape similar to that of the Bragi Dash headphones or Soul X-Shock headphones. But they also have a small wing that protrudes from the earbuds, aimed at helping keep them in your ears, plus each earbud has two buttons at the top, for things like volume and playback control. The earbuds also offer touch controls for playing and pausing playback.
Those controls are nice to have without needing to reach into your pocket, but there are some downsides to them — like the fact that they're a little confusing at first. We got used to the feel of the controls eventually, but it took a few days of use.
Perhaps the main thing that sets these headphones apart from other true wireless earbuds, however, is the charging case. While the acts as a normal charging case for day-to-day use, it also has a speaker built in. All you have to do is put the earbuds in the case and press the pairing button on the right side of the case — after which you'll get a little Bluetooth speaker that offers around six hours of charge. The case's speaker isn't amazing — but it is probably better than what you'll get from your smartphone.
The charging case worked fine in your testing. The earbuds easily slotted into their spots, and we found it easy to access the headphones by unlatching the lid. The case is a little larger than we might have liked, but it's still fine for putting in a case.
In the box, apart from the earbuds and charging case, you'll find a MicroUSB charging cable and a total of four pairs of ear tips, including the ones that come pre-installed on the headphones.
Comfort
The Phiaton Bolt BT 700 true wireless headphones are a little larger than some of the more comfortable true wireless headphones, and that does ultimately have an impact on the comfort level of the headphones. Thankfully, however, we found that it didn't have to much of a negative effect — instead, the size actually helped ensure that the headphones stay firmly in your ears, even during relatively rigorous exercise.
We were able to listen to the Phiaton Bolt BT 700 headphones for a few hours before they started getting uncomfortable. Like with any in-ear headphones, we recommend you experiment a little with the included ear tips.
Sound
Ultimately, the sound quality of your headphones is going to be the most important thing to consider — and thankfully, these headphones don't sound bad at all, though they're not perfect.
The bass response on the Phiaton Bolt BT 700 headphones is relatively modest, which we find to be a good thing. There's a small bass bump, to be sure, but its not over the top, and doesn't introduce too much mud. The bass could have extended a little deeper than it did — but it's hard to fault the headphones for that in this price range.
The mid range is actually quite well tuned. The low mids are relatively warm, again without getting too muddy, while the high mids are nice and and tame while still offering enough cut for things like vocals and guitar solos.
The high end is perhaps the weakest aspect of these headphones, but it's not terrible. We just would have liked a little more detail in the high end, and a little more high end extension. Having said that, cymbals can still shine through a mix without sounding too dull.
The soundstage on the headphones is relatively wide, which isn't necessarily true for other true wireless headphones, even more expensive ones.
The headphones also offer a few features for different listening situations. For example, if you double tap on the left bud, you'll get an ambient sound mode, which plays some sounds from the outside world. That could be important for keeping safe while walking down the street, for example.
Performance
The Phiaton Bolt BT 700 true wireless headphones connect to your listening device through Bluetooth  5.0, making them one of the few pairs of headphones to make use of the new Bluetooth standard. You should get a listening range of around 10 meters, or 33 feet.
When it comes to battery life, the earbuds themselves will get you up to 5 hours, which is much higher than the majority of true wireless headphones out there. The charging case will also recharge your headphones three times, making for a total listening time of 20 hours, which is pretty good.
Conclusions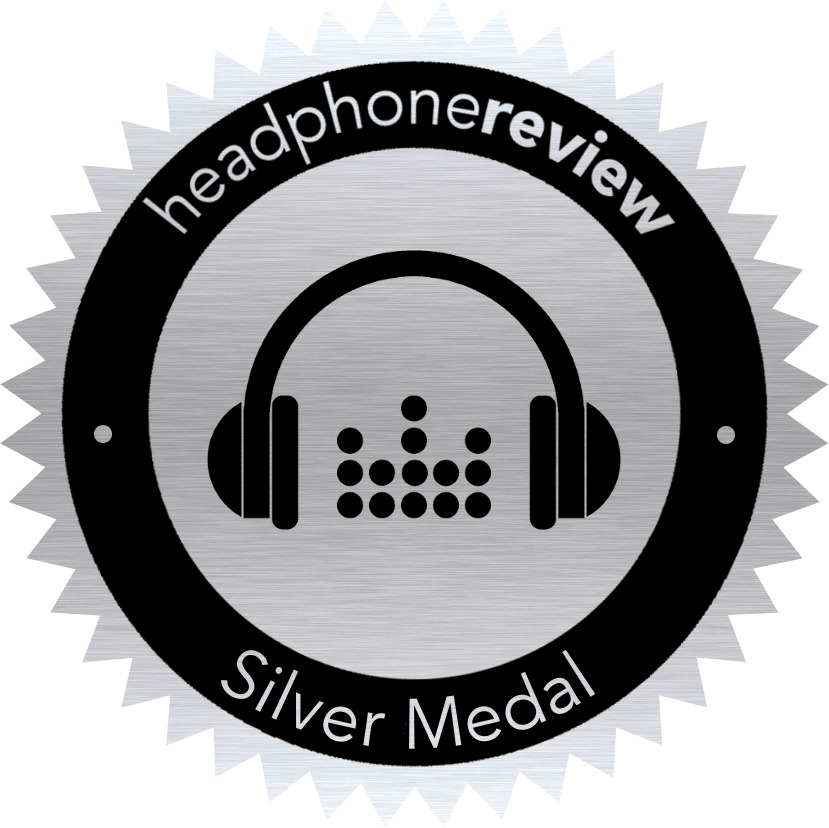 The Phiaton Bolt BT 700 true wireless headphones have a lot to offer, especially in this price range. They're decently well-designed, relatively comfortable despite their size, and they sound good for their price too. Of course, they're not perfect. The high-end response isn'y amazing, and the controls are a little confusing at times.
But is there a better option? Well, that depends. In this price range, if you're into sports we prefer the JLab Audio Epic Air Elite headphones. For day-to-day use, however, we really think these are perhaps the best headphones in the $150 price range. Of course, if you can afford to spend more cash you might be able to find something a little better — like the $300 Master & Dynamic MW07 headphones.
Because of their excellent value-for-money and good sound quality, we're awarding the Phiaton Bolt BT 700 headphones the Headphone Review Silver Medal.
Frequency response
20Hz – 20kHz
Active noise cancellation

No
Driver size
Unknown
Noise attenuation
Unknown
Driver type

Balanced Armature
On-ear controls
Yes
Design

Closed
Microphone
No
Sensitivity
102dB
Ear tip material
Gel
Rated impedance

40Ω
Magnet material
Unknown
Total harmonic distortion

Unknown
Water resistance
IPX4
Rated input power

Unknown
Battery life
5 Hours (+15 Hours)
Maximum input power

40mW
Wireless distance
10m (33ft)
Wireless connection

Bluetooth 5.0
Cable length
N/A
Wired connection

No
Case type
Charging case
Detachable cable

N/A
In-the-box

Headphones
Charging case
Ear tips (4 pairs)
MicroUSB charging cable

Weight
93g (3.3oz)
Colors
Black