JLab JBuds Air true wireless headphones review
True wireless headphones are considered the future of portable audio, and they're no longer reserved for those with money. These days, there are plenty of true wireless options even for those that have $50 to spend on a pair of headphones. Recently, JLab Audio took the wraps off of the new JLab Jbuds Air headphones, which come in at under $50 and promise to deliver a great experience anyway.
JLab Audio is no stranger to great true wireless headphones. We've reviewed the JLab Epic Air and Epic Air Elite headphones, and absolutely loved them. Do the JLab JBuds Air headphones live up to the JLab name? We put them to the test to find out.
Design
The first thing you'll notice about the JLab JBuds Air headphones is their design, and they're nice-looking headphones. While they don't look exactly like the JLab Epic Air headphones, they do have many of the same design sensibilities, and it's clear they're made from the same company.
The earbuds themselves could be described as boring in design, but they're also subtle, and that's something we appreciate. Each earbud has a small JLab logo on its outside, and that logo doubles as a button. What that means is that it's very easy to find the buttons thanks to their textured feel, which is always helpful. The buttons control things like volume and playback, and we found that while it was pretty easy to control the headphones, you will need to memorize which earbud controls what, and how many times you need to press it.
Apart from the earbuds themselves, in the box you'll also find the charging case, which is relatively small and easy to carry. The case is quite well-designed — it features a USB cable that's built right into it, which you'll unwrap from the bottom of the case to plug it into a computer or charging device, then fold it back in when you're done. On the front, there are three LED lights — two for indicating the charge of the earbuds, and the middle one to indicate the charge of the case.
In the box, you'll also get two extra pairs of ear tips — bringing the total number of pairs to three. There's also a pair of fit wings, which helps ensure that the headphones stay nicely in your ears. That's not bad for a pair of $50 headphones.
Comfort
JLab Audio has a good track record when it comes to making comfortable true wireless headphones, and the JLab JBuds Air headphones are no exception to that rule. The headphones are relatively light, which helps ensure that they don't get overly uncomfortable quickly, plus they fit in our ears just right — meaning that they didn't fall out of the ears at all. We probably wouldn't recommend them for really rigorous activities, but for most day-to-day activities they'll stay in your ears perfectly fine.
As usual, we recommend experimenting with different ear tip sizes. We found that the medium pre-installed ear tips were perfectly fine for our ears, but that may not be true for you.
Sound
At $50 it's hard to expect the JLab JBuds Air to sound great — but in reality, they don't sound bad at all. Sure, there are a few quirks to consider, but in general the headphones sound great for their price range. One of the things that we really liked about these headphones is that they have three EQ settings — "JLab Signature," "Balanced," and "Bass Boost." We found that for most listening "Balanced" was the best way to go.
Let's start with the bass, which is thick, heavy, and powerful. At times we found that the bass tipped towards muddy-sounding, but it wasn't too over the top, and that was definitely more in the Signature and Bass Boost settings than the Balanced one. Kick drums generally cut through a mix quite well, while bass guitars were smooth and thick. We were impressed with the overall power on offer by the bass, even if it overshadowed the rest of the frequencies at times.
The mid range was also very bass-heavy. The low mids were warm and helped accent bass tones, while the high mids seemed to have gotten a slight cut. The result was that vocals sometimes took a back seat to bass, but not too much.
The high end seemed well-tuned, but it was generally overshadowed by the low frequencies. That was less true in the Balanced EQ setting, but still true nonetheless. Still, despite that we found that cymbals shimmered well and extension was pretty good for a pair of headphones in this price range — we just would have wanted the highs to be a little louder.
Performance
JLab Audio says the JLab JBuds Air will get a total of four hours of use on a single charging, which is fine but not spectacular. The charging case will get you an extra 10 hours too, which again, isn't amazing when most other true wireless headphones get at least three more charges from their case. A low battery life for true wireless headphones sits in at 3 hours.
The headphones connect to your listening device through Bluetooth 4.2, and we found that they retained a pretty good connection. They did lose connectivity a few times, but they quickly reconnected and we found that it wasn't too much of an issue.
Conclusions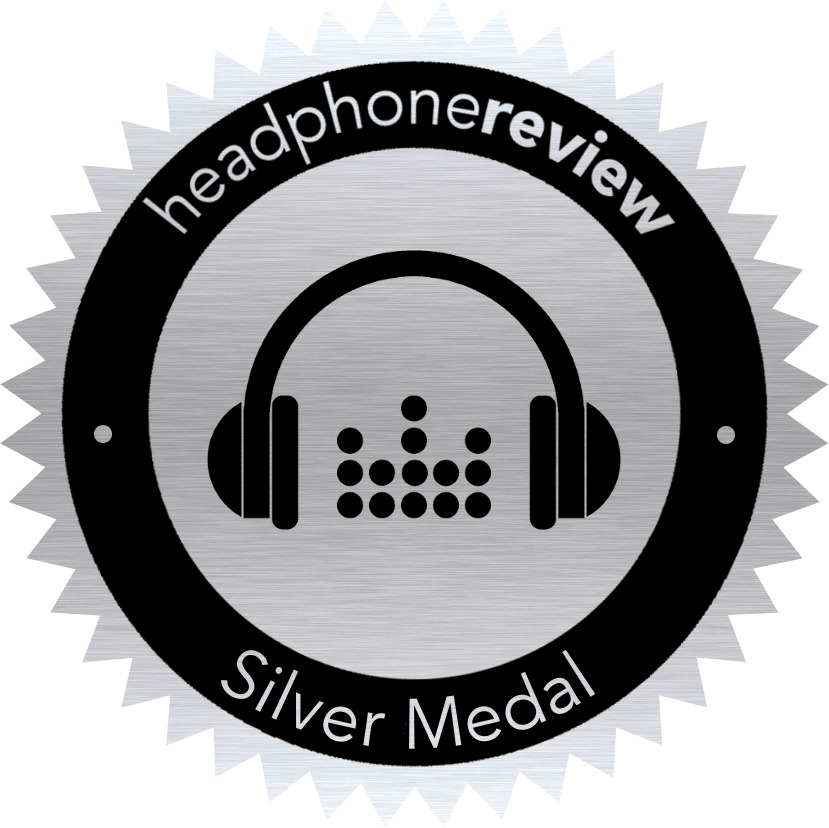 The JLab JBuds Air are yet another home run for JLab Audio. The headphones are not only generally well-designed and more comfortable than headphones three times their price, but they also sound relatively good too — which is great news for those looking for a pair of good true wireless headphones on a budget.
Are there better options in this price range? Well, no. Only other options — but none of which would we recommend over these if you have $50 to spend on a pair of true wireless headphones.
Because of their excellent value for money, we've awarded the JLab JBuds Air headphones the Headphone Review Silver Medal.
Frequency response
20Hz – 20kHz
Active noise cancellation

No
Driver size
8mm
Noise attenuation
Unknown
Driver type

Dynamic
On-ear controls
Yes
Design

Closed
Microphone
Yes
Sensitivity
Unknown
Eartip material
Gel
Rated impedance

Unknown
Magnet material
Unknown
Total harmonic distortion

Unknown
Water resistance
IP55
Rated input power

Unknown
Battery life
4 Hours (+10 Hours)
Maximum input power

Unknown
Wireless distance
10m (33ft)
Wireless connection

Bluetooth 4.2
Cable length
N/A
Wired connection

No
Case type
Charging case
Detachable cable

N/A
In-the-box

Headphones
Charging case
Ear tips (x3)
Fit wings

Weight
Unknown
Colors
Black