JLab Epic Air Elite true wireless headphones review
Excellent value for money
Great at staying in the ears
Good sound quality
The JLab Epic Air headphones were some of our most-loved true wireless headphones — and we continue to recommend them to those that want a great pair of true wireless headphones for sports, and who don't want to shell out the cash for much more expensive options. Now, however, it looks like JLab Audio is improving on the Epic Air — with the new JLab Epic Air Elite true wireless headphones.
The headphones come in at $150, which is pretty good for true wireless headphones. They do, however, have some serious competition. Do the JLab Epic Air Elite headphones take out the competitors? We put them to the test to find out.
Design
It's clear that the JLab Audio Epic Air Elite headphones are a follow-up to the Epic Air's. The headphones look pretty much identical, offer an almost-identical charging case, and so on. Indeed, the improvements made to the headphones aren't aesthetic — they're largely under the hood.
Of course, that isn't necessarily a bad thing. We liked the design of the original Epic Air headphones. While they're a little bigger than most other true wireless headphones, the fact is that they're better at staying in your ears — which is hugely important when your headphones falling out could mean them bouncing down a drain forever.
On the inside of each earbud, you'll find a small power button, though that button is really only used to power the earbuds on and off — something which you might not need to do all that often given the fact that they turn on automatically when you take them out of the box. For volume and playback control, however, the headphones feature a touch-sensitive area on each end. That includes allowing access to your preferred digital assistant by double tapping on the right bud, which is a nice feature.
We found it very easy to pair the JLab Epic Air Elite true wireless earbuds, which is good news considering we had a few issues with that when it came to pairing the original JLab Epic Air headphones.
The charging case is nicely designed too. It's a little bigger than some other offerings, but the trade-off is that it offers a ton of battery power. When you first take it out of the box you might be wondering where the charging cable is — but it's actually wrapped around the charging case, which helps make it easy to remember to bring the charging cable with you if you need it. JLab has stuck with an outdated MicroUSB port here. We wish the company adopted the newer USB-C standard. The case also, however, has a standard USB port, which you can use to charge your phone or another device.
In the box, apart from the headphones themselves, you'll find the charging case, charging cable, and a total of six pairs of silicone ear tips, including the ones that come pre-installed on the headphones, and one pair of memory foam tips. It's a decent selection of accessories.
Comfort
Comfort is a big pain point when it comes to true wireless headphones, but as was the case with the Epic Airs, the JLab Epic Air Elite headphones were both relatively comfortable, and good at staying firmly in the ears. That's always good news for a pair of headphones that are billed as being a good option for sports.
As is usually the case, we highly recommend experimenting a little with the included ear tips — doing so will ensure that you've got a good, comfortable fit, which is important in ensuring a good sound quality.
Generally speaking, these are one of the only few pairs of true wireless earbuds that we recommend for sports use. We used them both for running and at the gym, and were easily able to forget about them during those workouts.
Sound
Ultimately, the most important thing to consider is how the headphones sound. And, thankfully, they sound pretty good. One of the biggest things that sets these headphones apart from the previous JLab Epic Air headphones is the fact that they have three EQ profiles — meaning you can somewhat tweak the sound to what you prefer. The three options include "Signature," which offers a dip in the midrange, "Balanced," which claims to treat all frequencies equally, and "Bass Boost." We found that the Signature profile sounded the best.
No matter what sound profile you use, we found that the bass was generally strong and powerful, boasting plenty of oomph in the kick drums and a relatively smooth bass tone. Bass extension was pretty good, and while mega-bass fans might want to keep looking, those who appreciate a nice bass boost will like these headphones.
The mid range was generally decently tuned, with warm low mids and enough attack in high mids. We did feel like the high mids seemed to take a slight back seat to other frequencies no matter which EQ setting you use, but not overly so.
The high end is perhaps the weakest frequency range of these headphones — but it's not terrible. We would have liked a little more high end extension, which would have helped things like cymbals shimmer a little more, but for average listening the high end is perfectly fine.
In general, the JLab Epic Air Elite headphones sound good, but not quite as good as more expensive headphones, like the Master & Dynamic MW07s.
Performance
The JLab Epic Air Elite true wireless headphones connect to your listening device through Bluetooth 4.2, and we found that they were generally good at retaining a connection. Almost never did we experience any skips or jumps, beyond at unreasonably long listening distances or through a lot of obstacles.
When it comes to battery life, the headphones offer 6 hours, which is more than the vast majority of true wireless headphones out there. On top of that, the battery case offers an additional 32 hours, which is a little more than five extra charges.
Conclusions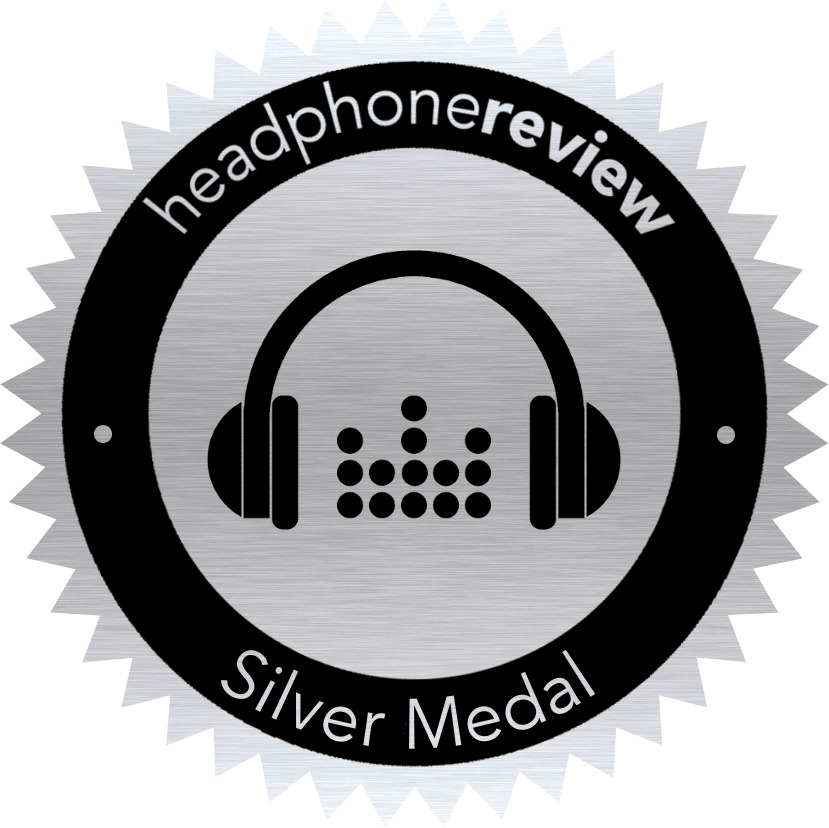 The JLab Epic Air Elite true wireless headphones replace the original JLab Epic Air headphones as our pick for the best sports-focused true wireless headphones. They're more comfortable than other options, come at a reasonable price, and boast a huge battery life.
Of course, there are other options available. In general, the Master & Dynamic MW07 headphones are the ones we recommend to those looking for the best true wireless headphones around and don't mind spending $300. In this price range, the Soul X-Shock headphones are a slightly more casual option, but we still prefer the JLab Epic Air Elite headphones.
Given the fact that the JLab Epic Air Elite headphones offer such good value for money, we've awarded them the Headphone Review Silver Medal.
Frequency response
Unknown
Active noise cancellation

No
Driver size
8mm
Noise attenuation
Unknown
Driver type

Dynamic
On-ear controls
Yes
Design

Closed
Microphone
Yes
Sensitivity
Unknown
Eartip material
Silicone
Rated impedance

Unknown
Magnet material
Unknown
Total harmonic distortion

Unknown
Water resistance
IPX5
Rated input power

Unknown
Battery life
6 hours (+32 hours)
Maximum input power

Unknown
Wireless distance
10m (33ft)
Wireless connection

Bluetooth 4.2
Cable length
N/A
Wired connection

No
Case type
Charging case
Detachable cable

N/A
In-the-box

Headphones
Charging case
Ear tips (x6)
Charging cable

Weight
Unknown
Colors
Black