House of Marley Liberate Air true wireless headphones review
Nice design
Excellent battery life
Solid sound quality
Aren't the best at staying in the ears
Looking to limit your environmental impact through the things that you buy? If you're in the market for a new pair of headphones, then the House of Marley Liberate Air headphones may be the headphones for you.
House of Marley has some interesting things going for it. The company is actually owned by Bob Marley's family, and builds a range of consumer audio products with some pretty stunning designs.
But are the House of Marley Liberate Air headphones the right way to go? We put them to the test to find out.
Design
When you first get the House of Marley Liberate Air headphones, you'll be immediately struck by their design. Both the charging case and the earbuds are uniquely designed, and we quite like them.
The charging case itself comes in all black, with a black fabric-like covering on the top and a USB-C port on the back. Open the case up, and you'll be greeted with a classy-looking bamboo surface that matches the earbuds. The case and earbuds are built largely from recycled materials, which is nice to see.
The earbuds are built from bamboo and black silicone, and they look quite good. The bamboo portion of each bud looks like it would double as a button — but it doesn't. Instead, there are small touch sensors near the indented section of the bamboo, allowing you to control playback and volume. We much prefer this to buttons, as it means not having to push the earbuds into your ears just to control them.
In the case, a part from the earbuds and the charging case, you'll get a USB-C charging case and an extra two pairs of ear tips, bringing the total to three pairs.
Generally speaking, House of Marley has gone for a unique look for these headphones, and it works. The us of bamboo sets the headphones apart from others, while helping make them look even more premium.
Comfort
The House of Marley Liberate Air headphones are a little bigger than some other true wireless headphones, and as a result, some might have some issues with keeping them securely in their ears during normal use. That said, because the headphones come with three different ear tip sizes, if you experiment with the different tips, you should be able to find something that fits nicely.
Once you do find a pair of ear tips that fit your needs, the headphones are relatively comfortable.
Sound
Of course, perhaps the most important thing to consider is how the headphones sound — and they sound pretty good. That said, if you're likely for something ultra natural, these probably aren't the headphones for you.
The bass on the headphones is perhaps the heaviest aspect of the frequency, but it's not too over the top. Kick drums are able to punch through a mix, while bass guitars sound smooth and present.
The mid range is pretty well tuned. There seems to be a slightly scoop in the mids overall, but low mids are still relatively warm, while there are enough high mids for things like vocals to nicely cut through a mix.
The highs aren't quite as defined as the lows, but they're still not bad at all. There's a solid amount of clarity and detail in the high-end, and while more would always be welcome, we generally found that music was pleasant to listen to.
Performance
The Liberate Air headphones offer an impressive 9-hour battery life, which is far better than most other true wireless headphones. The charging case offers an additional 32 hours, so you shouldn't have to charge the headphones more than once every few weeks.
They connect to your listening device through Bluetooth 5.0, and we found that they retained a solid connection the vast majority of the time. There were moments where the headphones went a little out of sync, however they quickly reconnected without any major issues.
Conclusions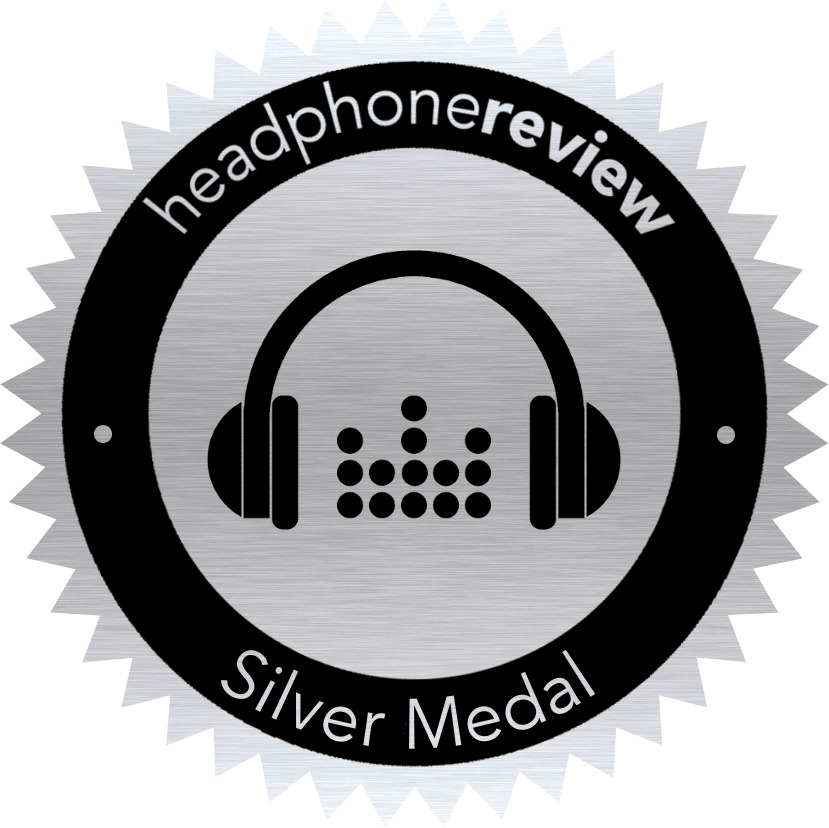 The House of Marley Liberate Air headphones are a solid option. They feature a stunning design, excellent battery life, and sound pretty good too.
But are they the best true wireless headphones out there? Well, if getting something sustainably sourced is important to you — and it should be to everyone — then these are a great option. Speaking purely from the point of view of the headphones themselves, however, the JLab Epic Air Elite headphones are still our top pick in this price range.
That said, considering their high-quality, we've awarded the House of Marley Liberate Air headphones the Headphone Review Silver Medal.
Frequency response
20Hz – 20kHz
Active noise cancellation
No
Driver size
5.6mm
Noise attenuation
Unknown
Driver type
Dynamic
On-ear controls
Yes
Design
Closed
Microphone
Yes
Sensitivity
103dB
Eartip material
Gel
Rated impedance
16Ω
Magnet material
Unknown
Total harmonic distortion
<3%
Water resistance
IPX4
Rated input power
Unknown
Battery life
9 Hours (+32 hours)
Maximum input power
Unknown
Wireless distance
10m (33ft)
Wireless connection
Bluetooth 5.0
Cable length
N/A
Wired connection
No
Case type
Charging case
Detachable cable
No
In-the-box

Headphones
Charging case
USB-C charging cable
Ear tips (X3 pairs)

Weight
14g (earbuds), 58g (charging case)
Colors
Black/Bamboo