Cambridge Audio Melomania 1 true wireless earbuds review
Great sound quality
Amazing battery life
True wireless headphones are all the rage, and it seems like every audio company under the sun has launched their own model. Cambridge Audio is the latest company to enter the true wireless world, with the new Cambridge Audio Melomania 1 headphones.
On paper, the headphones have a lot going for them. You'll get a massive nine hours of playback time, a compact and portable charging case, and more. But do they deliver in the real world? We put the Cambridge Audio Melomania 1 headphones to the test to find out.
Design
The first thing to notice about the Cambridge Audio Melomania 1 headphones is their design, and they're pretty interesting in that respect. Both the headphones and the charging case are built from a gray plastic reminiscent of classic computers, but it's not a bad look. They're also available in black, for those that prefer the black build.
The charging case is relatively small — certainly smaller than most of its competitors, coming in at 2.3 x 2 x 0.87 inches. That makes the headphones easily pocketable. On the left of the case, you'll find the MicroUSB port. We would have liked to see a USB-C port instead of MicroUSB. On the front, there are five LED lights to indicate how charged the headphones are.
The actual earbuds themselves are pretty small, but not as small as the charging case is relatively to competitors. We'll get into that a little more later. On each earbud, there's a button to control playback and volume. We generally prefer a button on the top or side of the buds, as pressing the end of the buds means pressing them into the ears, which can be uncomfortable.
In the box, apart from the charging case and earbuds, you'll get a MicroUSB charging cable and three extra pairs of ear tips, including a pair of memory foam tips.
Comfort
The Cambridge Audio Melomania 1 are pretty well-designed, but they don't necessarily seem to be designed for a high level of comfort. You won't be able to rely on them simply sitting in your ears normally like other earbuds. Instead, we were able to find a way to wedge the headphones in the outer ear, but not everyone will have the same luck.
Even if you can find a way to wedge the headphones into your ears, they won't necessarily be comfortable — and, they may not be the best at staying there. If you're looking for some true wireless headphones for sports, these probably aren't the way to go. Safe to say, the comfort-level is one of the worst aspects of these headphones.
Sound
The headphones may not be the most comfortable out there, but they sure do sound good.
For starters, the bass response on the headphones is excellent, allowing kick drums to easily punch through a mix without overshadowing other frequencies. If you're a mega-bass fan, these aren't the headphones to get — instead, they offer a natural bass response that other listeners will love.
The mid range is pretty well-tuned too. The headphones offer nice, warm low mids with relatively well-tuned high mids that allow things like vocals and guitars to shine through a mix.
The highs on these headphones are pretty natural too. Audiophiles will wish there was a little more clarity up top, but ultimately these do better to provide a natural high-end than most other true wireless headphones out there.
Performance
One of the best things about these headphones is their performance. They'll connect to your listening device through Bluetooth 5.0, and we found they retained a good connection throughout testing.
The battery life on the headphones is even better. It comes in at a whopping 9 hours on a single charge, which is better than the vast majority of true wireless headphones out there. The charging case will get you an extra 36 hours, bringing the total to 45 hours. That's pretty amazing.
Conclusions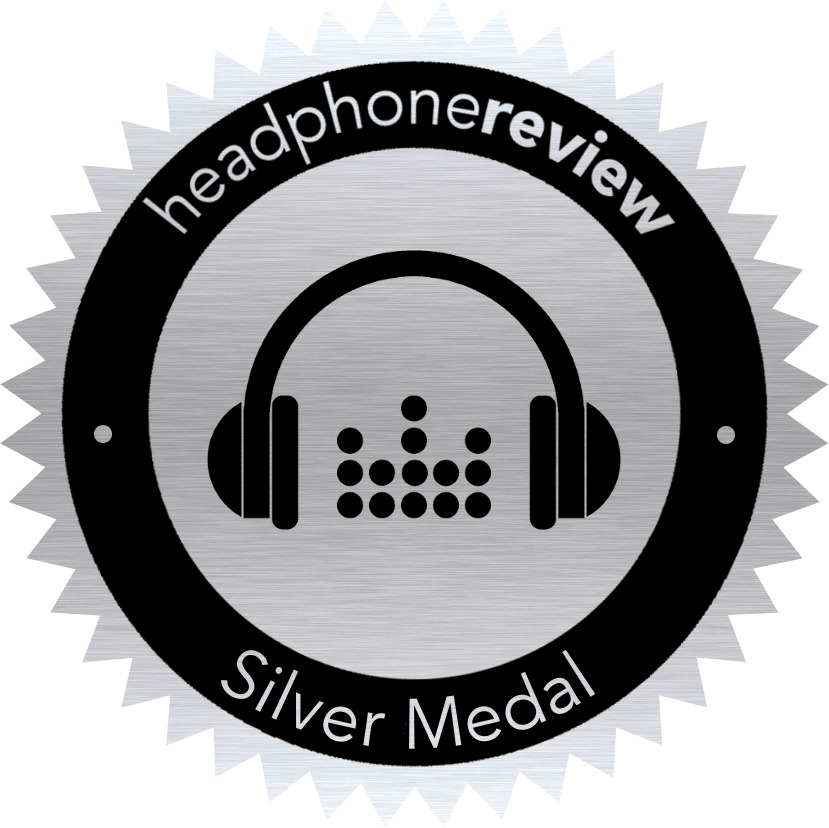 The Cambridge Audio Melomania 1 true wireless headphones have a lot going for them. They boast a stellar battery life, great, natural sound quality, and a portable design. They're not perfect though — they're not very comfortable, and not great at staying in your ears. If you can look past that, they're absolutely worth buying.
That said, they're not necessarily the best for all situations. If you're looking for true wireless headphones you can use for sports, then the JLab Audio Epic Air Sport headphones are the way to go.
Because of their excellent sound and amazing battery life, we've awarded the Cambridge Audio Melomania 1 headphones the Headphone Review Silver Medal.
Frequency response
20Hz – 20kHz
Active noise cancellation
No
Driver size
5.8mm
Noise attenuation
Unknown
Driver type
Dynamic
On-ear controls
Yes
Design
Closed
Microphone
Yes
Sensitivity
Unknown
Eartip material
Gel, Memory Foam
Rated impedance
Unknown
Magnet material
Unknown
Total harmonic distortion
0.04%
Water resistance
IPX5
Rated input power
Unknown
Battery life
9 Hours (+36 Hours)
Maximum input power
Unknown
Wireless distance
10m (33ft)
Wireless connection
Bluetooth 5.0
Cable length
N/A
Wired connection
N/A
Case type
Charging Case
Detachable cable
N/A
In-the-box

Headphones
Charging Case
Ear tips (x4 pairs)
MicroUSb charging cable

Weight
46.2 (with case)
Colors
Black, Gray