1More Stylish True Wireless Headphones review
Relatively comfortable
Decent design
1More has been slowly but surely building a name for itself over the years, and while it's probably not the first company you think of when you're in the market for a new pair of headphones, 1More still has a lot to offer. Notably, the company recently launched a new pair of true wireless headphones — the 1More Stylish True Wireless Headphones.
These headphones don't seem to have a real model name — so we're just going to refer to them as the 1More Stylish True Wireless Headphones, as they're called in online branding. At under $100, are the headphones worth buying? We put them to the test to find out.
Design
The 1More Stylish True Wireless Headphones aren't badly-designed at all, but in general they look a little generic. They're certainly not ugly headphones by any means, but they're not the best-looking true wireless headphones we've seen either. On the edge of each bud is a button for controlling playback and volume.
The charging case is relatively small and well-designed too. On the back, there's a MicroUSB port — though we wish 1More included a USB-C port instead. On the front, there's a button to open up the lid.
The headphones are available in a few different colors, including black, gold, green, and pink. We're reviewing the gold model, but based on online images, the black model seems to look the most sleek.
In the box, you'll get a range of accessories, including a carry bag. MicroUSB charging cable, a total of three pairs of fit wings, and four pairs of ear tips.
Comfort
The 1More Stylish True Wireless Headphones are built to nicely stay in your ears, and they do so pretty well. That's thanks largely to the fact that they come with a number of differently-sized fit wings, which work great. It's worth experimenting a little with the included wings and ear tips, but we think most will be able to find a combination that works well for their needs.
Sound
The 1More Stylish True Wireless headphones don't just fit well — they sound pretty good too. Sure, they're not the most amazing-sounding headphones out there, but for the price they have a lot to offer.
The headphones could definitely be described as bass-forward. Kick drums and bass guitars break through a mix with ease, so those that like a little extra bass to get moving at the gym.
The mid range is pretty well-tuned, but still bass-heavy. The low-mids are warm and present, however the high-mids seem to have gotten a small cut.
That cut continues into the high-end, which is the weakest aspect of these headphones' sound. It's not terrible by any means, but if you're looking for a ton of detail and clarity, then you'll want to consider a different pair of headphones.
Performance
The 1More Stylish True Wireless Headphones connect to your listening device through Bluetooth 5.0, and for the most part they retained a solid connection without too many skips or jumps.
The battery life on the earbuds comes in at 6.5 hours on a charge, which alone is pretty good. With the case, they'll get an additional 24 hours, which means they should get you through at least a week or so under normal use.
Conclusions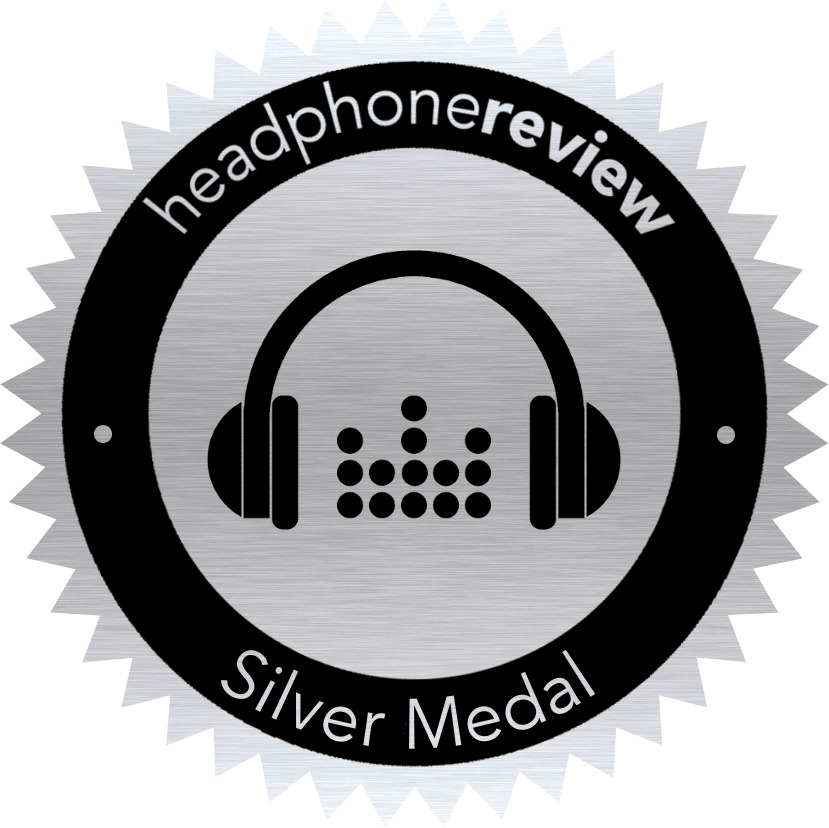 The 1More Stylish True Wireless Headphones were actually a pleasant surprise. They're decently-designed, pretty comfortable and good at staying in your ears, and sound decent too, even if that sound is a little bass-heavy.
But is there something better in their price range? Well, not really. If you're willing to spend an extra $50, then you'll be able to get something quite a bit better — like the JLab Audio Epic Air Elite headphones.
Still, considering their excellent value-for-money, we're awarding these headphones the Headphone Review Silver Medal.