Urbanears Pampas over-ear wireless headphones review
Good sound
Comfortable
Classy design
Urbanears have come out with quite a few great headphone models over the past year or so, including the Urbanears Plattan 2 headphones, which we quite liked for their value-for-money. Now, the company is out with a new pair — the Urbanears Pampas over-ear headphones.
The headphones are similar in design to other Urbanears headphones, plus an over-ear design — and all at $149.99. But are they worth buying? We put the headphones to the test to find out.
Design
The first thing to notice about the Urbanears Pampas headphones is their design, and they look pretty good. Like other Urbanears headphones, these headphones offer a relatively minimalistic design, which we quite like. The headphones are available in a few different colors, including Charcoal Black, Field Green, and Almond Beige. We're reviewing the Almond Beige variant, and it's a good look — though we prefer the sleek build of the Charcoal Black model.
On the left ear cup, you'll find an aux port for wired listening — while the right ear cup is where you'll find the power button/control joystick, and USB-C port. The joystick works just like on the Urbanears Plattan 2 headphones — though it will take some time to get used to how the joystick works.
The headphones are adjustable for head size, but we found that they accidentally adjusted a lot. In other words, when you take off or put on the headphones, it's easy to accidentally adjust the size, making it difficult to find the perfect size and leave it that way.
In the box, apart from the headphones themselves, you'll get a USB-C charging case. It would have been nice to get a carry bag or case too.
Comfort
Thankfully, the Urbanears Pampas headphones are built with a nice memory foam in the ear cups, and plenty of foam under the headband. As such, they're relatively comfortable to wear — and we were able to wear the headphones for a number of hours before they started to get uncomfortable.
Part of the reason that the headphones are able to be so comfortable is they have a relatively light build — the headphones come in at 260 grams, or 9.2oz, which isn't overly heavy by any means.
Sound
So the Urbanears Pampas headphones look good and are relatively comfortable — but how do they sound? Actually, they sound quite good. Sure, they're not the most natural-sounding headphones out there, but they have a ton to offer.
Perhaps the biggest tweak to the headphones is how they handle bass. Bass is quite boosted here, but it doesn't get overly muddy or too heavy, depending on the type of music you listen to. Kick drums get a nice punch, while bass guitars are heavy and smooth. On some songs with already-heavy bass it can be a bit much, but generally we think most will like the bass boost here.
The mid range is well-tuned, offering warm low mids and relatively crisp high mids with a nice edge in things like vocals and guitars.
The highs are pretty nice here, offering a good amount of clarity and detail for things like cymbals and vocal sibilance. A bit more high-end extension would have been nice, and the highs can sometimes feel a little drowned out compared to the lows, but the high-end is still great-sounding for what's there.
Performance
The Urbanears Pampas headphones aren't just good-looking and sounding — they're also pretty high-performing. The headphones connect to your listening device through Bluetooth 5.0, which means they're relatively up-to-date. We found that the headphones were able to connect without too many skips or jumps.
Perhaps more important is the fact that the headphones have a battery life of an impressive 30 hours on a charge, which is very good compared to other headphones out there.
Conclusions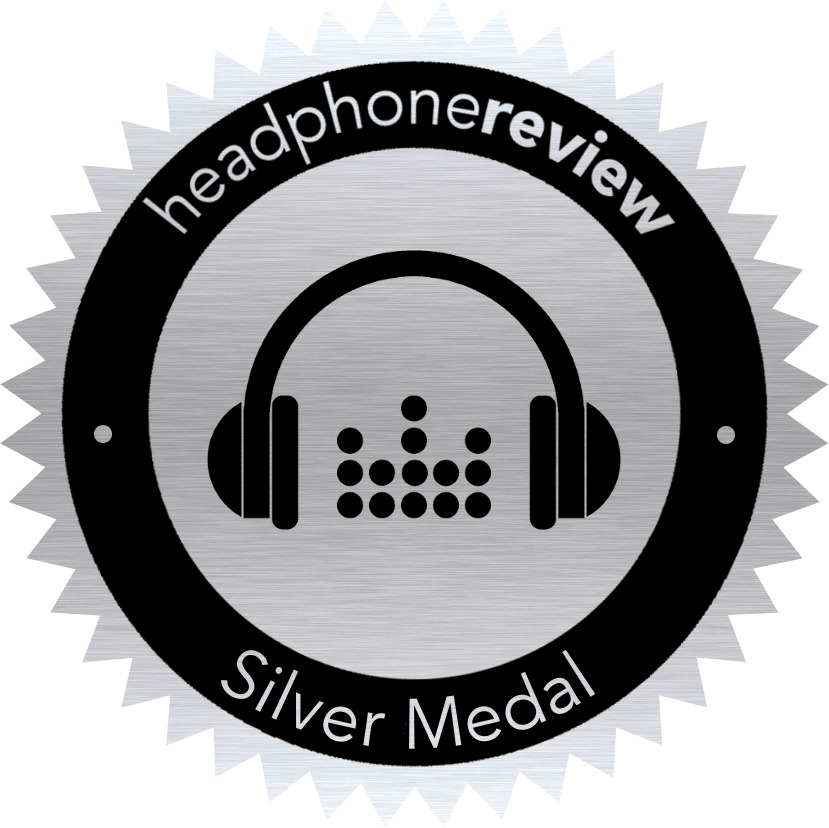 The Urbanears Pampas headphones are Urbanears' first over-ear headphones, and they have a lot to offer. The headphones are well-designed, with a comfortable fit, and a good sound. The battery life is a kicker too. Sure, the headphones aren't necessarily perfect for those that want a natural sound-quality — but for everyone else, these are a solid choice.
But is there a better option? Well, is you want a slightly more natural sound then the Sennheiser HD 4.40 BT headphones are probably the way to go — but others may prefer the sleek build and boosted bass on the Urbanears Pampas headphones.
Because of their good design and sound-quality, we're awarding the Urbanears Pampas headphones the Headphone Review Silver Medal.
Frequency response
20Hz – 20kHz
Active noise cancellation
No
Driver size
40mm
Noise attenuation
Unknown
Driver type
Dynamic
On-ear controls
Yes
Design
Closed
Microphone
Yes
Sensitivity
Unknown
Earpad material
Memory foam
Rated impedance
32Ω
Magnet material
Unknown
Total harmonic distortion
Unknown
Water resistance
No
Rated input power
Unknown
Battery life
30+ hours
Maximum input power
Unknown
Wireless distance
10m (33ft)
Wireless connection
Bluetooth 5.0
Cable length
N/A
Wired connection
3.5mm
Case type
N/A
Detachable cable
No
In-the-box

Headphones
USB-C charging cable

Weight
260g (9.2oz)
Colors
Charcoal Black, Field Green, Almond Beige