B&O Beoplay E8 true wireless headphones review
Great sound
Decently comfortable
True wireless headphones are becoming increasingly important in the headphones space, and most of the major headphone manufacturers now have true wireless offerings of their own. The latest to get into the game is Bang & Olufsen, with the new B&O Beoplay E8 headphones.
B&O has a good track record with its headphones, but true wireless headphones have proven hard to get right. Do the B&O Beoplay E8 headphones live up to the B&O name? We put them to the test to find out.
Design
The first thing you'll notice about the B&O Beoplay E8 headphones is their design, and they look pretty good — though that's not unexpected from B&O. The in-ear units themselves are a little big — certainly bigger than some other true wireless headphones we've tested, and that will play into things later on in the comfort section.
The headphones themselves are available in either black or gray, and they feature the B&O logo on the outside panel of each bud. Apart from that, however, they're very similar from other true wireless headphones we've tested, featuring a few charging pins on the bottom of the unit.
The case is also very well-designed. It features a leather-style covering on the outside, and when you open it up the in-ear units will magnetically connect to the case. The case is pretty small — a little smaller than most other charging cases out there, which is good for those who plan on carrying their headphones in their pocket. On the back of the case is a microUSB charging port.
The panel on each unit is actually touch-controlled — and you'll tap on the headphones in order to enable certain controls. For example, you'll tap once on the right unit to play or pause, tap twice on the right to skip forward and twice on the left to skip back, and tap three times on the right bud to activate voice control. Some of the controls may take some time to get used to — but you'll eventually figure them out, and it still makes sense to have those controls set up the way they are.
In the box, apart from the headphones and charging case themselves, you'll get a microUSB charging cable, along with a total of four pairs of silicone ear tips, and one pair of memory foam ear tips — which is great news for those looking for a pair of headphones that will fit well and stay in the ear properly.
Comfort
As mentioned, the B&O Beoplay E8 headphones are a little larger than some of the other pairs we've tested, though not overly so. In order to maximize comfort, we would recommend trying the different ear tips, including the included memory foam tips, which should be a little better at keeping the headphones in your ears.
Once we installed the memory foam tips, the headphones were pretty comfortable. They were excellent at staying in the ears too — much better than most other true wireless headphones. While they still may not be the best choice for things like running, they were more than good enough for day-to-day use. In the end these aren't billed as being sports headphones anyway, and as such you shouldn't expect them to perform as such.
Sound
The B&O Beoplay E8 headphones are doing pretty well so far — they're well-designed, and surprised us with how comfortable they are. So what about sound quality? Well, pretty good.
For starters, the bass was decently powerful, and while at default settings it could have used a little extra oomph, it was still able to pump out enough of a kick drum and plenty of bass tone for most listeners. You can tweak the frequency response to match your liking too, which is always a helpful feature.
The mid-range is pretty well-tuned too. There are plenty of low-mids to keep the sound generally nice and warm, and while there seems to be a slight cut in the high-mids, we actually liked that cut. It kept the sound overall a little tighter, which was nice.
The high-end was clean and crisp, and while it didn't extend as high as some might like, again, it can be tweaked in the EQ thanks to the included app. The high-end was probably the weakest frequency range here — but again, it wasn't bad by any means and should certainly perform well enough for the vast majority of users.
In general, the B&O Beoplay E8 headphones sounded good — and better than most other true wireless headphones we've tested. The sound isn't necessarily for purists, but if you're simply looking for a fun-sounding pair of true wireless headphones, these have a lot to offer.
Performance
True wireless headphones often have a rough time in the performance department, but thankfully these headphones seemed to perform pretty well. They connect to your listening device through Bluetooth 4.2, and as such you'll get a standard connection range of 10 meters or 33 feet. We didn't experience too many connectivity issues apart from the rare dropout of the left bud — but again, that was rare and far from a big issue.
The battery life on the B&O Beoplay E8 headphones comes in at four hours on a charge. The charging case will offer two full charges of the buds, so in total you'll get 12 hours. There are true wireless headphones out there with a better battery life, but four hours is still pretty decent.
App
The app was probably the weakest link in this listening system, but it still offered some cool features. For example, you can set the amount of "transparency" that you want, which basically dictates how much outside sound will be let in. You can also tweak the overall EQ, though you can't get too surgical with it.
We found that there were a few bugs in the app, such as the fact that we couldn't control EQ or transparency when music was playing on Google Play Music. It also often took some time to connect. We definitely preferred the app for the Jaybird Run headphones.
Conclusions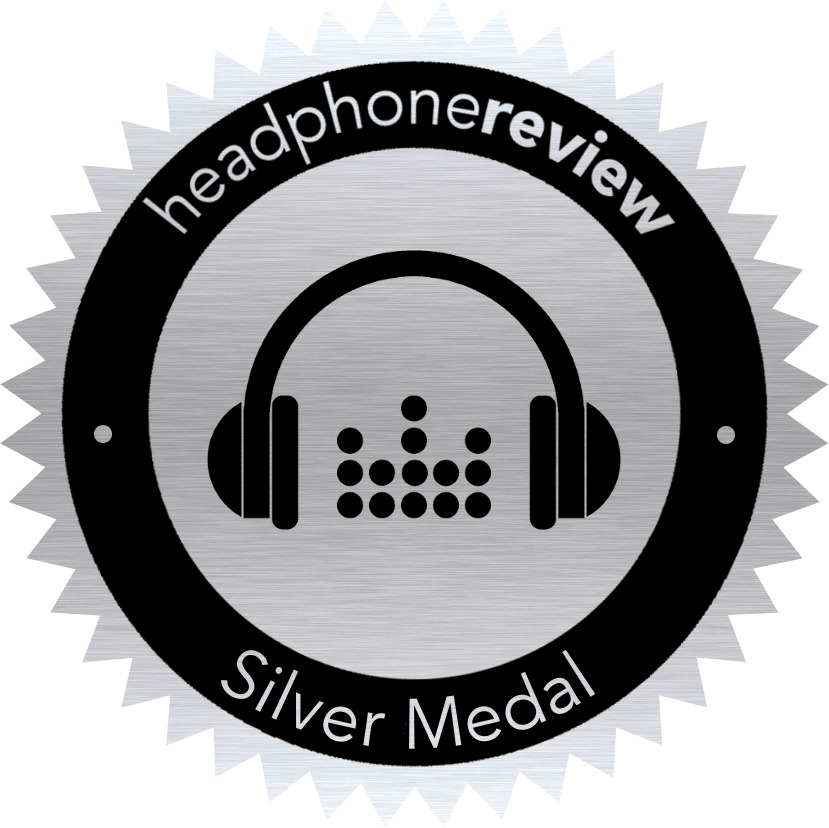 The B&O Beoplay E8 true wireless headphones are among the best true wireless headphones we've ever tested. Not only are they well-designed and decently comfortable, but they sound pretty good too. Sure, the app leaves a little to be desired — but that's a small issue to have when you're buying the headphones for the headphones, and not for the accompanying app.
The headphones do come at a price, and while that price is somewhat on par with other premium true wireless headphones out there, it's still a lot of money — and quite a bit more than the previously reviewed Jaybird Run headphones.
Still, because of their excellent sound quality and top-tier comfort level in a true wireless pair of headphones, we've awarded these headphones the Headphone Review Silver Medal.