Skullcandy Crusher Evo over-ear headphones review
If you're a fan of big bass, you could buy a pair of headphones that are tuned to offer that at all times. But what if you don't want big bass all the time? That's the idea behind the Skullcandy Crusher Evo headphones, which have a bass slider built right into them, so you can raise the bass when you want it.
The headphones offer a premium design and a ton of features — but they're not necessarily cheap. At $200, are they worth buying? We put the Skullcandy Crusher Evo headphones to the test to find out.
Design
When you first take the Skullcandy Crusher Evo headphones out of the box, you'll be greeted with a premium build-quality and stylish design.
The headphones are built with a combination of a nice rubberized plastic, over a metal frame, and as a result it should be able to withstand most of the abuse you can throw at it on a day to day basis. And, they look nice too — there isn't too much branding, and a classy leather covering on the top of the headband.
On the right ear cup, there are three buttons for playback and volume control. On the left ear cup, you'll find a USB-C port and aux port, a power button, and the bass slider that makes the headphones unique. It's a good selection of controls, and set up to be pretty easy to control too.
In the box, apart from the headphones themselves, you'll get a nice bag, a charging cable, and an aux cable.
Comfort
The Skullcandy Crusher Evo headphones are built with a nice leather, and they're not too heavy either. Generally speaking, the headphones are comfortable to wear, and we were able to wear them for a matter of hours before they ever got uncomfortable.
If they do ever get uncomfortable, it's at the top of the head — but if you ensure that the ear cups are extended the right amount, you shouldn't have any issues with overall fit.
Sound
Given the bass switch, perhaps the most interesting and unique thing about this headset is its frequency response. As you would expect from a pair of headphones in this price range, they sound pretty good.
With the bass switch turned to the off switch, the headset offers already-good bass response. Kick drums easily punch through a mix, and bass synths offer an overall smooth tone.
Turn on the bass switch and things get a bit silly. All the way up, the headphones well and truly start pounding, and we think the vast majority of bass fans will even find it too much. If you really want a bass boost, you'll probably be content with something in the middle, and probably on the lower end, considering the bass boost also adds considerable muddiness.
The mids are pretty well-tuned too. They skew slightly towards the low end, offering a relatively warm sound. The high mids are still present enough to make for a good vocal response though.
We were pleasantly surprised to find that despite the focus on bass response, the Skullcandy Crusher Evo headphones still offer decent high-end response. Cymbals shine through a mix nicely, and vocals offer a good amount of sibilance.
In fact, while some will like the bass boost switch on offer here, even those that never touch it will find that the headphones sound great.
Performance
The Skullcandy Crusher Evo headphones connect to your listening device through Bluetooth 5.0, and we found that they retained a pretty good connection throughout testing. That said, they unfortunately do not support Bluetooth multipoint, so you can't connect them to more than one device at a time. Hopefully more companies will start adopting this standard.
Even better, however, is the fact that the headphones have an impressive 40-hour battery life. That's definitely on the high-end — and means that you shouldn't have to worry about charging too often. And, the headphones support fast charging tech, which is perfect for those times when you forget to charge.
Conclusions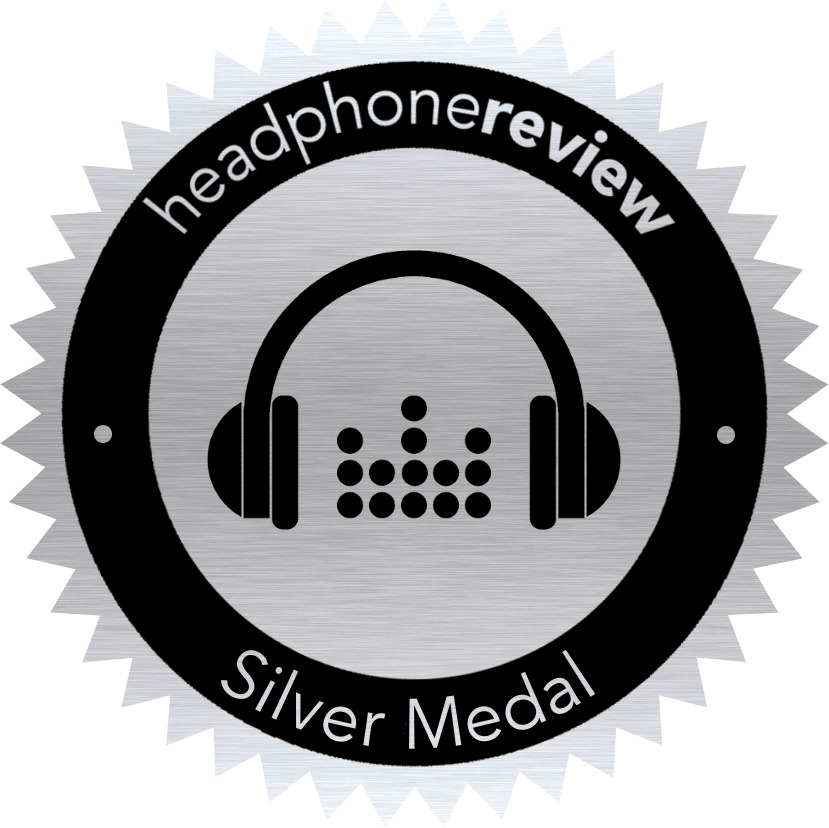 The Skullcandy Crusher Evo headphones have a lot to offer. The bass slider can be fun to play with at times, but even if it wasn't there, these would be a great option. That's because of the fact that the headphones are relatively well-designed, comfortable, and sound pretty great.
While the headphones are a little pricey, at $200, we actually think they're one of the best options in the price range. Now, of course, they're probably not the headphones for you if you're looking for noise cancelling headphones or headphones with Bluetooth multipoint — but if you're not looking for those things, we definitely recommend the Skullcandy Crusher Evo headphones.
In fact, because of their great sound quality and stylish design, we're awarding these headphones the Headphone Review Silver Medal.
Frequency response
20Hz – 20kHz
Active noise cancellation
No
Driver size
Dynamic
Noise attenuation
Unknown
Driver type
Dynamic
On-ear controls
Yes
Design
Closed
Microphone
Yes
Sensitivity
95dB
Earpad material
Memory Foam
Rated impedance
32Ω
Magnet material
Unknown
Total harmonic distortion
<1%
Water resistance
No
Rated input power
Unknown
Battery life
40 Hours
Maximum input power
MAXIMUM INPUT POWER?
Wireless distance
WIRELESS DISTANCE?
Wireless connection
Bluetooth 5.0
Cable length
1.2m (4ft)>
Wired connection
Yes
Case type
Bag
Detachable cable
Yes
In-the-box

Headphones
Carry bag
Aux cable
Charging cable

Weight
312g
Colors
True Black, Chill Grey