Urbanears Alby true wireless headphones review
Very compact and portable
Comfortable
Inexpensive
Every headphone company under the sun has launched a new pair of true wireless headphones over the past year or so, and the latest to do so is Urbanears, with the new Urbanears Alby headphones. The headphones offer an AirPod-like design, with their stem, and a very pocketable charging case.
But they also have a very un-AirPod-like price tag, coming in at only $70. But do they cut too many corners to achieve that low price? We put the Urbanears Alby headphones to the test to find out.
Design
The first thing you'll notice about the Urbanears Alby headphones is their design. They're good-looking headphones — and while they take obvious design cues from AirPods, they're also a little different, with their own unique twist.
Perhaps the main difference between these headphones and your average AirPods is that the stem is a little longer. But while some don't love the stem, I actually don't mind it, and I don't think they look bad by any means. The stems also have touch controls built into them, allowing you easily control playback and volume. The controls are pretty easy to use, but it may take a few days to commit the commands to memory.
The charging case is very small and pocketable, and while that may play into battery life down the road, the result is that it's very portable. It measures in at around two inches by two inches, and around an inch thick. That's not bad at all. On the right side of the charging case is a USB-C port. We're really glad Urbanears went for USB-C here, even on a budget product.
In the box, apart from the headphones and the charging case, you'll also get a total of three pairs of ear tips, and a charging cable.
Comfort
In-ear headphones usually aren't as comfortable as on-ear and over-ear headphones, but the Urbanears Alby headphones aren't bad at all. In fact, we were easily able to wear the headphones for a number of hours without experiencing any discomfort at all.
And, the headphones are good at remaining in your ears. Now, they're probably not the best headphones for sports, and they may fall out if you take them running. But for day-to-day use, they'll remain nice and firmly in your ears, even if you're out and about.
Sound
The Urbanears Alby true wireless headphones are pretty inexpensive, and as a result you might assume that they'll sound bad. Thankfully, however, they sound pretty good — even for a pair of headphones much more expensive.
The bass on these headphones is probably the weakest frequency range, and while there's enough for most, it simply doesn't punch through a mix the way it could. Part of that is owed to the lack of bass extension.
The low mids are pretty laid back, while the high mids have gotten a bit of a boost here. The result is that vocals and guitars easily stand out in the mix, which some might like and others won't.
The highs on these earbuds are actually pretty good, which is nice to hear from a pair of budget headphones. Cymbals shine well and percussion is easy to hear. Now, don't expect a ton of detail here — these aren't for audiophiles. But average listeners will appreciate the high-end on offer.
Generally, these are pretty well-rounded buds, especially for a pair of headphones in this price range.
Performance
The headphones don't cost much, but the trade-off is that the battery life isn't great. At three hours of use on a charge, these headphones are definitely at the low end of true wireless headphones. The charging case will get you an additional four charges, but it doesn't change the fact that we would have liked to see a longer battery life in the buds themselves.
The Urbanears Alby true wireless headphones connect to your listening device through Bluetooth 5.0, and we found that they generally retained a good connection throughout testing.
Conclusions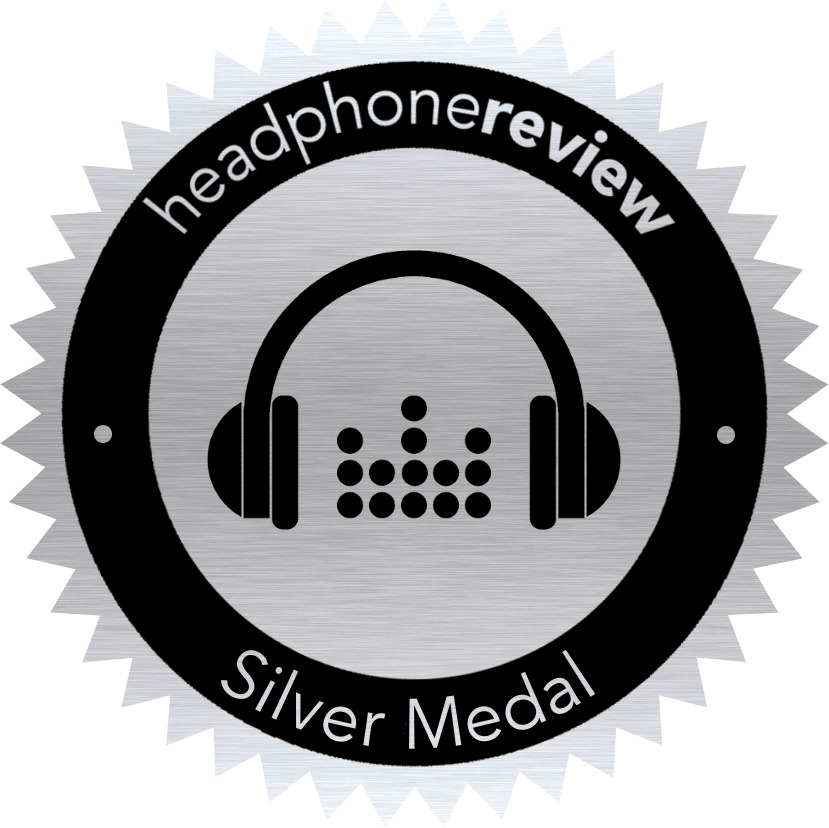 The Urbanear Alby headphones really aren't bad at all, especially for a pair of headphones in this price range. They're pretty well-designed and comfortable, plus they sound good for a pair of headphones this cheap. The battery life is pretty lackluster, but that's an issue most will be able to manage, unless you regularly listen to music for more than three hours at a time.
But if you're looking for budget true wireless headphones, there are other options. JLab Audio has long built some of the best budget true wireless buds, and it's worth looking into JLab's selection for better battery life.
That said, if you like the style of the Alby headphones, they're a great option — and because of their excellent value, we're awarding the headphones the Headphone Review Silver Medal.
Frequency response
20Hz – 20kHz
Active noise cancellation
No
Driver size
Unknown
Noise attenuation
Unknown
Driver type
Dynamic
On-ear controls
Yes
Design
Closed
Microphone
Yes
Sensitivity
Unknown
Ear tip material
Silicon
Rated impedance
Unknown
Magnet material
Unknown
Total harmonic distortion
Unknown
Water resistance
IPX4
Rated input power
Unknown
Battery life
3 Hours (+12 Hours)
Maximum input power
Unknown
Wireless distance
10m (33ft)
Wireless connection
Bluetooth 5.0
Cable length
Unknown
Wired connection
No
Case type
Charging case
Detachable cable
N/A
In-the-box

Headphones
Charging case
Charging cable
Ear tips (x3 pairs)

Weight
Unknown
Colors
Charcoal Black, Ultra Violet, Dusty White, Teal Green, True Maroon