Pioneer SE-Monitor5 over-ear audiophile headphone review
Excellent sound quality
Comfortable
Well-built
Sound profile may not be for everyone
We review a lot of headphones on this website, but few excited as as much as the Pioneer SE-Monitor5's, which were launched a little earlier this year and promise to deliver an top-tier audiophile sound with enough comfort to keep them on your head for days on end.
The headphones themselves offer 50mm drivers and Pioneer claims a frequency response of 5Hz to 85kHz, which is far beyond the human range of hearing but could help contribute to that feel of premium audio. But they're not cheap. At $999, they're expensive enough to make even the most dedicated audiophiles hesitate. Are they worth the cash? We put them to the test to find out.
Design
The first thing you'll notice about the Pioneer SE-Monitor5 headphones is their design, and they don't look bad. These headphones are not built to impress as you walk down the street — on the contrary, they're built to stay safe and sound at home connected to a high-quality headphone amplifier or hi-res digital audio system. They're not portable at all — but they're not built to be.
The headphones are built from premium materials, and while a strong-build isn't as important considering they're not aimed at portability, they're still strong enough to withstand most abuse you can throw at them. The majority of the build is a high-quality metal with a nice leather on the headband and a super plush memory foam in the ear pads. Even the cables are well-built, featuring a strong braided nylon, so they won't easily get tangled, bend or break.
Safe to say, these headphones are built to last.
In the box, you'll get a range of accessories. Apart from the headphones themselves, you'll find a carry bag, a total of three detachable cables at different lengths, and a 1/8-inch to 1/4-inch adapter. You'll also get an extra pair of leather ear pads — and you can replace the cloth ear pads already installed with those if you so choose. It's really a nice slew of accessories, and we couldn't think of anything else we really needed in the box.
Comfort
As home-bound headphones, you'll want the Pioneer SE-Monitor5's to be nice and comfortable — and fortunately they are. The headphones are a little big, and that does translate into a slightly heavy build, but ultimately you will get used to that and we didn't find it a deal-breaker. While there isn't a ton of padding under the headband, there's certainly enough to keep things comfortable, even considering the weight.
One of the best things about the comfort-level of the Pioneer SE-Monitor5 headphones is their ear pads, and there's plenty of padding in them. Not once did we feel like we needed more padding in there. Perhaps the only downside here is that they do get a little warm at times, so if it's a hot day that might contribute to a level of discomfort.
Sound
These are audiophile headphones, and as such design and to an extent even comfort come second to sound-quality. But how do they sound? Great.
There's quite a bit of tech packed into the ear cups here. According to Pioneer, the headphones boast drivers built with cellulose nano-fibers, along with a "double-chamber" — a main chamber, and a sub-chamber, which is aimed at delivering a tighter bass-response. None of this matters in the end to the end-use — all that matters is how they sound.
Let's start with the bass, which is, as expected, pretty tight. Mega-bass fans should look elsewhere — these headphones are built to be accurate, not offer a ton of boosted bass. We would have liked a slightly more boosted bass and low-mid response, but we liked the detail in the bass response that you may not find on other, cheaper headphones.
The mid-range is well-tuned with a few tuning decisions that make these unique. For starters, the low-mids are a little cut, while the high-mids seem to have gotten a bit of a boost. That's not a bad thing — some will prefer a boost in that region to help instruments like vocals cut through a mix — but those that don't like that should beware. The cut in low-mids does come at the cost of some warmth in the overall sound, but in general they're not cut to a point of being a deal-breaker.
The highs are where these headphones really shine. There's a ton of clarity and detail in the high end, and while the frequency response is certainly top heavy, the result is a nice and clear sound. At times, the sound got slightly too bright, but that was rare.
These headphones certainly take some time to get used to — but the more we listened to them the more we liked them. That's not to say we didn't like them at the start — we did. But it's not until later in our testing that we felt like they were worth the $999. They have a unique sound profile, and while it's not as accurate as some might like, the headphones still have a lot to offer, especially when it comes to clarity and detail across all frequencies — something not all headphones offer. They're the opposite of sloppy — response is quick and precise, and that's a good thing.
The soundstage on the Pioneer SE-Monitor5 headphones is nice and wide, and they can be driven to the point of being dangerously loud without any noticeable distortion.
Conclusions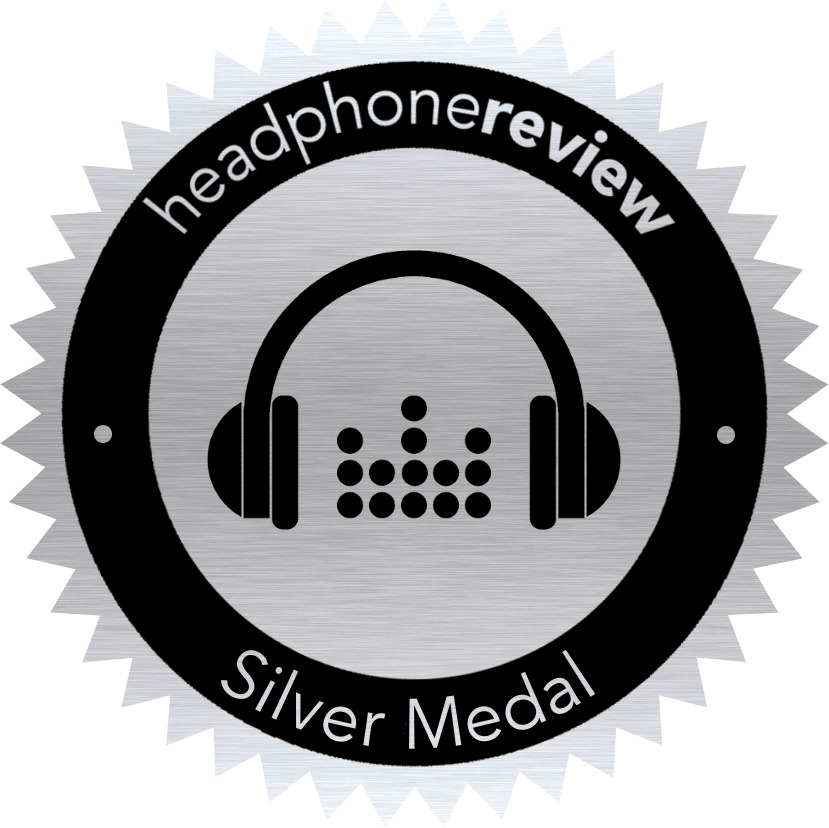 The Pioneer SE-Monitor5 headphones have a lot to offer. They're well-designed with an excellent build-quality, are super comfortable despite their weight, and offer a present, detailed, and crisp sound — one that we grew to love over the testing period. As mentioned, they're not cheap — but if you're an audiophile you're probably already aware that you've chosen an expensive hobby.
So should you buy them? If you have $1,000 to spend on a pair of headphones, and are looking for headphones that offer excellent detail and clarity, then these may be the cans for you. In fact, considering their excellent sound quality, we've awarded the Pioneer SE-Monitor5 headphones the Headphone Review Silver Medal.
Frequency response
5Hz – 85kHz
Active noise cancellation

No
Driver size
50mm
Noise attenuation
Unknown
Driver type

Dynamic
In-line controls
No
Design

Closed
Microphone
No
Sensitivity
99dB
Earpad material
Memory foam
Rated impedance

40Ω
Magnet material
Unknown
Total harmonic distortion

Unknown
Water resistance
No
Rated input power

Unknown
Battery life
N/A
Maximum input power

1,000mW
Wireless distance
N/A
Wireless connection

No
Cable length
1.6m (5ft) (x2), 3m (9ft)
Wired connection

Yes
Case type
Pouch
Detachable cable

Yes
In-the-box

Headphones
1.6m unbalanced cable
1.6m balanced cable
3m unbalanced cable
Leather ear pads
1/8-inch to 1/4-inch adapter

Weight
480g (16.93oz)
Colors
Black and silver