Master & Dynamic MW60 over-ear wireless headphones review
Beautiful design
Great sound
Headband could use more padding
Expensive
Master & Dynamic is proving to be an important and growing force in the headphone world, and for good reason. We've been looking at all of the company's different pairs of headphones, including the MW50 and MW40 — and loved them all so far. Now, it's time to take a look at Master & Dynamic's flagship offering, the Master & Dynamic MW60 over-ear headphones.
Of course, as the flagship pair the Master & Dynamic MW60 headphones aren't cheap. Are they worth the cash? We put them to the test to find out.
Design
Master & Dynamic has become known for its excellent design sense, and the Master & Dynamic MW60 is no exception to that rule. The headphones are beautifully design, with premium materials — and they look and feel great. The headphones are available in a range of different colors, so you should be able to find a pair that suits your style. We're reviewing the black headphones with gunmetal highlights.
The headphones are wireless, and as such there are a few controls to get used to. We've found previous Master & Dynamic headphones extremely easy to learn to control, and these headphones are the same. There's one switch on the left ear cup for power and Bluetooth pairing, and a few buttons on the right ear cup for volume control, along with a playback button.
The headphones are clearly built to last. In fact, if the ear cups wear out you can very easily replace them. The ear cups are actually magnetic — so just take them off, and replace them with new ones if you need to.
In the box, you'll get everything you need to. Apart from the headphones, there's a 3.5mm audio cable, and a MicroUSB charging cable. We would have liked to see Master & Dynamic use USB-C for these headphones, like it did for the MW50's — though we assume the reason it didn't is because the MW60's were released earlier.
In general, the Master & Dynamic MW60 headphones are a dream in the design department. They're stunningly beautiful, extremely easy to use, feel very premium. We're hard-pressed to think of a better-designed pair of over-ear headphones.
Comfort
So the headphones are beautifully-designed — but are they comfortable? Thankfully, yes — though they're not perfect. The padding on the ear cups is plush and comfortable. There's memory foam in the ear cups, and coupled with the relatively nice level of clamp, it makes for a very comfortable experience in the ear cup department.
The headband is also pretty comfortable, but a little more padding under the headband would go a long way. That's not to say that the headband is uncomfortable — it's not. But after listening for a while, you will notice that it's there.
Sound
In the end, some companies try to hide poor performance and a bad sound with good design — but that doesn't seem to be Master & Dynamic's mission. Not only do the MW60 headphones look awesome, but they also sound pretty great.
One of the things we most loved about the Master & Dynamic MW60 headphones is that they sound very natural. That's not to say that the company hasn't tuned them a little — it has. But the changes are subtle and sound great.
Let's start with the bass, which is pretty great-sounding. It's not overbearing, like you would find on some other consumer headphones, but it is powerful, with relatively deep extension. That especially shows up on tracks like Eminem's "Lose Yourself," and Katy Perry's "California Gurls."
The mid-range is also very well-tuned. The low-mids in particular seem to offer plenty of warmth without making the headphones sound too muddy. The high-mids feature enough presence to push vocals into the front of any mix — which we really appreciate.
The high-end sounds good, but there's a little less sizzle than what you might expect from headphones in this price range. Of course, there are much worse-sounding headphones when it comes to high-end — for the most part, we really liked what these had on offer.
Performance
The Master & Dynamic MW60 headphones connect to your listening device through Bluetooth 4.1, and as such you'll get a standard connection range of 10 meters, or 33 feet.
Battery life sits in at 16 hours, which is pretty good, but not groundbreaking. Most headphones like this sit in the 15-20 hours range, and while we would have liked it if Master & Dynamic went a little closer to 20 hours, but 16 hours will still be fine for most users.
Conclusions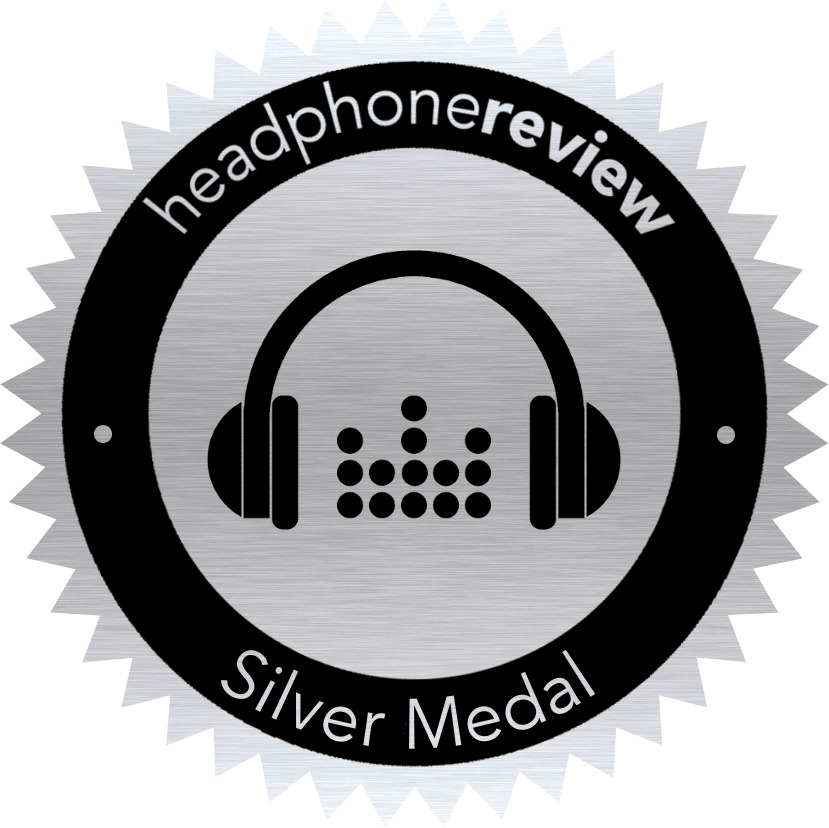 No surprises here — Master & Dynamic has once again delivered a premium product that both sounds and looks phenomenal. These are perhaps some of the best-looking headphones we've ever tested — a trend that seems to exist throughout Master & Dynamic's entire lineup of headphones.
While this might be a case of "you get what you pay for," that doesn't take away from the fact that these are a little pricey. So what should you buy if you're not interested in spending $550? Well, the Sennheiser HD 1 Wireless headphones are still our top pick for the best wireless over-ear headphones out there — they're slightly more comfortable, a little less expensive, and still sound awesome. They don't quite look as good as Master & Dynamic's offering — but for some that may not matter.
In the end, however, if you're looking for an awesome pair of headphones that deliver a super powerful sound and look great with any outfit, then these are still an excellent — and highly recommended — option. And, because of their premium quality, we're awarding them the Headphone Review Silver Medal.
Frequency response
20Hz – 20kHz
Active noise cancellation

No
Driver size
45mm
Noise attenuation
Unknown
Driver type

Dynamic
On-ear controls
Yes
Design

Closed
Microphone
Yes
Sensitivity
Unknown
Earpad material
Memory foam
Rated impedance

32Ω
Magnet material
Neodymium
Total harmonic distortion

Unknown
Water resistance
No
Rated input power

Unknown
Battery life
16 Hours
Maximum input power

Unknown
Wireless distance
10m (33ft)
Wireless connection

Bluetooth 4.1
Cable length
1.2m (4ft)
Wired connection

Yes
Case type
N/A
Detachable cable

Yes
In-the-box

Headphones
Aux cable
MicroUSB charging cable

Weight
345g (12.2oz)
Colors
Silver Metal/Brown Leather, Gunmetal/Black Leather, Black Metal/Black Leather, Silver Metal/Navy Leather, Black Metal/Olive Leather, Black Metal/Camo Leather