Master & Dynamic MW50 on-ear wireless headphones review
Beautifully designed
Excellent sound quality
Comfortable
Master & Dynamic is has made a good impression on plenty of reviewers, including us, for offering top quality cans that boast a unique style and great sound quality. We've reviewed the company's in-ear headphones and over-ear headphones, both of which got great scores. Now, we're reviewing its on-ear headphones — the Master & Dynamic MW50 headphones.
The headphones share the same beautiful design cues as other Master & Dynamic headphones — but do they perform as well too? We put them to the test to find out.
Design
The first thing you'll notice about any new product is its design, and as mentioned the Master & Dynamic MW50 headphones share many of the same design cues as other M&D headphones, like the MH40 headphones.
For starters, the headphones feature a nice, strong, and well-designed brushed metal frame that holds everything together. That's coupled with a high-quality leather on both the ear cups and on the headband, which really gives the headphones a very premium feel.
The headphones come in a few different color combos — black metal and black leather, silver metal and brown leather, and silver metal with black leather. We're reviewing the latter pair on that list, and they really look pretty good.
As you would expect from any pair of Bluetooth headphones, you'll get controls on the headphones themselves. On the left ear cup, you'll find a power switch and aux jack, while on the left is where you'll find volume up and volume down buttons, along with a central multi-use button. There's something else you'll find on the right ear cup and that's a USB-C port. That makes these headphones the first we've reviewed to feature the new port, and we're pretty happy to finally see manufacturers adopting USB-C — it means you don't have to worry about juggling three or four different types of cables just to charge your devices.
In the box, apart from the headphones themselves, you'll find an aux cable, a USB-C cable, and little case for those cables. You'll also get a carry pouch, which itself is pretty premium and well constructed.
Comfort
We loved the comfort level of the ME40 headphones, and thankfully the MW50 headphones continue that tradition. The lambskin leather on the ear cups is super soft, and there's ample padding underneath that leather to keep the headphones nice and comfortable — even for long periods of listening time.
Perhaps the only problem you could have with comfort is in the headband, which could have used a little more padding. But that's far from a deal-breaker, and we quickly got used to how the headphones felt.
Sound
Design and comfort are important enough, but in the end you'll likely be buying these for a pair of headphones that sound great. These headphones sound excellent.
The Master & Dynamic MW50 headphones offer a powerful and strong bass-response that should be plenty for most bass-lovers out there. It's a very focused response too — the headphones didn't sound muddy or flappy in the low-end, despite having a decidedly boosted bass. That's not to say that the bass is overly boosted — it's not. It's appropriately boosted to the level of being very easy to listen to.
The mid-range is well-tuned too. There's plenty of warmth in the low-mids, while the high-mids boast enough presence to help things like vocals cut nice and smoothly through a mix.
Speaking of presence, the high-end sounds great here. It doesn't distort or sound overly boosted, but there's certainly enough there to help make the overall sound relatively exciting.
These headphones are generally more accurate than some other consumer headphones, but Master & Dynamic has made a few tweaks to make the overall experience better. We love what the company has done — it has ensured that frequency ranges like the low-end aren't boosted just for the sake of it. Instead, they're boosted subtly and precisely to deliver a better listening experience.
Performance
The headphones connect to your device through Bluetooth 4.1, so they'll offer a standard listening range of 10 meters, or 33 feet. We didn't really experience any skips or drops during testing, at least not within range and without too many obstacles.
When it comes to battery life, the headphones offer a hefty 16 hours, which is pretty good — especially for a pair of on-ear headphones. Over-ear headphones often hit around this battery life, but for a pair of smaller, on-ear headphones, 16 hours is impressive.
Conclusions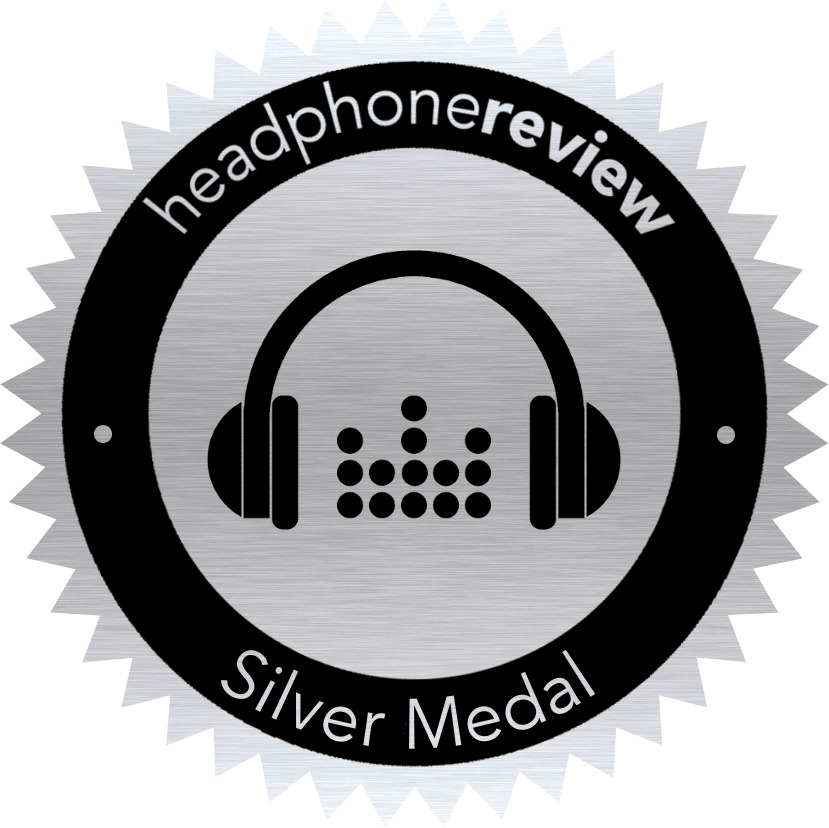 Simply put, these are among the best on-ear wireless headphones you can possibly buy as a consumer. But they come at a serious price. If you're looking for a pair of on-ear headphones, don't need noise cancellation, and don't mind paying a high price, then these are the headphones for you.
Of course, if you do want noise cancellation and to save a few bucks then there are other options out there — and the top of that list is the AKG N60 NC Wireless, which scored excellently in our review, or its wired sibling, the AKG N60 NC.
Still, both of those headphones have some trade-offs, and we think the Master & Dynamic MW50, who's score only suffers due to the high price tag, is ultimately a better option if money is no object. Because of their top quality, the Master & Dynamic MW50 headphones have been awarded the Headphone Review Silver Medal.
Frequency response
5Hz – 30kHz
Active noise cancellation

No
Driver size
40mm
Noise attenuation
Unknown
Driver type

Dynamic
On-ear controls
Yes
Design

Closed
Microphone
Yes
Sensitivity
Unknown
Earpad material
Foam
Rated impedance

32Ω
Magnet material
Unknown
Total harmonic distortion

Unknown
Water resistance
No
Rated input power

Unknown
Battery life
16 hours
Maximum input power

Unknown
Wireless distance
10m (33ft)
Wireless connection

Bluetooth 4.1
Cable length
1.25m (4ft)
Wired connection

3.5mm
Case type
Pouch
Detachable cable

Yes
In-the-box

Headphones
Pouch
Aux cable
USB-C cable

Weight
240g (8.47oz)
Colors
Silver Metal and Black Leather, Black Metal and Black Leather, Silver Metal and Brown Leather