JBL E25BT in-ear wireless headphones review
Excellent sound quality
Quite comfortable
Nice design
JBL is known for making great-sounding headphones that come at an affordable price, a mission that's embodied in the recently refreshed E-Series. We reviewed the JBL E35 headphones just a few days ago, and they did quite well, especially at the price. Now, we're trading the ear pads for ear tips and looking at the JBL E25BT in-ears.
The headphones themselves are relatively cheap, but that doesn't mean they're bad quality. JBL is known for being value for money — and the JBL E25BT in-ears are no different.
Design
The JBL E25 headphones are really quite well-built. We've seen quite a few wireless in-ear headphones recently, and most of them seem to have rather large in-ear units — but not the E25BTs.
The headphones we're reviewing are a nice deep blue, but they're also available in black, red, green, and white. It's a good color selection, and while the black ones definitely pull off that "sleek" look a little better, the blue headphones still look great — and a little more fun.
Part way down the right side of the cable, you'll find an in-ear control unit, which features a simple three-button setup — including volume up and volume down buttons, as well as a central multi-use button. The remote works fine, but we do wish the buttons were a little more separated, as they all feel the same and we found it a little hard to use without being able to see.
A slightly bigger module appears halfway down the cable, which we assume is a battery pack. It's a little chunky, and would be annoying, but thankfully JBL has included a detachable clip you can use to prevent it from moving around too much when you run.
In general, however, those are our only complaints when it comes to design. The headphones are largely plastic, but they still seemed very well built and solid. On top of that, the cable is nice and string — especially considering the use of braided nylon rather than a plastic shielding.
In the box, you'll find the headphones themselves, as well as the aforementioned clip, a total of three pairs of ear tips, a microUSB charging cable, and a small carry pouch. It's really all you'll need from the headphones — although Comply memory foam tips are always welcome.
Comfort
As mentioned, the JBL E25BT headphones are quite a bit slimmer than many other in-ear headphones, and the result is that they're also much more comfortable.
In-ears always have comfort issues, and you're generally not going to want to wear them for too long — still, the JBL E25BT's suffer those comfort issues far less than other options.
There's a few things we recommend doing to maximize comfort on these headphones. For starters, you should experiment with the three ear tip sizes to find the right ones for you. On top of that, we recommend using the included clip and clipping the battery pack to your clothes. That will prevent the pack from moving around too much, which gets very annoying very quickly.
There were a few instances in which these headphones fell out of our ears, but those instances were rare — certainly rarer than many other in-ear headphones on the market. It's important to note that JBL isn't necessarily marketing these as "sports-focused" headphones — so if you're looking for a good pair of headphones to go running with, you may want to keep looking.
In general, the JBL E25BT headphones are far more comfortable than many other options.
Sound
Design and comfort are important, but arguably not as important as sound. Thankfully, however, the JBL E25BT headphones sound pretty good.
Let's start with the bass, which is on the top of many people's list when it comes to sound qualities. The bass on these headphones sounds great — it's deep and punchy without being muddy, and most won't find themselves wishing the headphones had more bass on offer. There's a clear boost in the bass on these headphones — so those looking for more natural sounding headphones might want to keep looking, but others will be pleased with how these sound.
The mid-range is also very well tuned. The low-mids are warm, while the high-mids give plenty of presence to things like guitars and vocals. In fact, we really can't fault the high mid tuning on these headphones at all.
The highs are perhaps the most overlooked part of the frequency spectrum for headphone makers, but JBL has managed to steer clear from falling into that trap. The highs are clean and clear, and give plenty of presence to things like cymbals.
In general, the JBL E25BT headphones seriously exceeded our expectations in the sound department — and at this price they arguably can't be beat. Again, they don't sound overly natural, but most people don't care about natural — and nor should they.
The soundstage is pretty well-handled, although it could be a little wider. The headphones don't distort very easily, and by the time they do, you're probably listening too loudly.
Performance
The JBL E25BT headphones are pretty standard in the performance department. They connect to your device via Bluetooth, and as such will have a range of around 10m, or 33ft. That will vary depending on obstacles, but if you have your device near you while you're listening, you should be fine.
Battery life is also pretty standard, sitting at up to 8 hours of listening. Not amazing, not terrible — standard.
Conclusions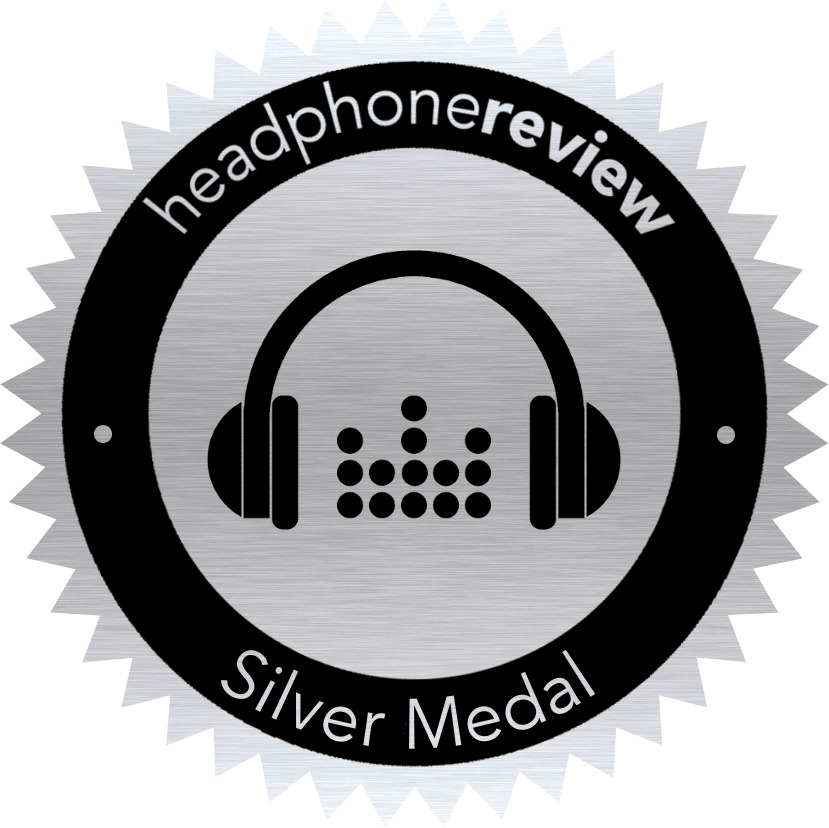 At $60, the JBL E25BT headphones far exceeded our expectations in almost every way. JBL has done a great job here — the headphones look great, are comfortable, and sound excellent. Sure, nothing's perfect, but at this price point JBL has gotten pretty close.
At this point in the review, we would normally compare the headphones to others in the price range and suggest better ones for the price. Only one problem — at this price point, if you're looking for wireless in-ear headphones, you can't do better than the JBL E25BT's. We looked at all our previous reviews of wireless in-ear headphones, and none of them come close to the 8.2/10 JBL scored at this price.
And, because of that, the headphones have earned the Headphone Review Silver Medal.
| Store | Price |
| --- | --- |
| | $59.95 |
| JBL | $59.95 |
Frequency response
20Hz – 20kHz
Active noise cancellation

Unknown
Driver size
8.6mm
Noise attenuation
Unknown
Driver type

Dynamic
In-line controls
Yes
Design

Closed
Microphone
Yes
Sensitivity
Unknown
Eartip material
Silicon
Rated impedance

16Ω
Magnet material
Unknown
Total harmonic distortion

Unknown
Water resistance
No
Rated input power

Unknown
Battery life
8 hours
Maximum input power

Unknown
Wireless distance
10m (33ft)
Wireless connection

Bluetooth
Cable length
N/A
Wired connection

No
Case type
Pouch
Detachable cable

No
In-the-box

Pouch
Ear tips (3 pairs)
Clothing clip
MicroUSB charging cable

Weight
16.5g (0.6oz)
Colors
Black, blue, red, green, white