HyperX Cloud Orbit S over-ear gaming headset review
Excellent sound quality
Comfortable
3D sound is cool
Nice design
The gaming headset world is seriously heating up. Not only are great gaming headsets getting cheaper, but expensive gaming headsets are getting a while lot better. That can be seen through products like the SteelSeries Arctis Pro. But now it's HyperX's turn — with the new HyperX Cloud Orbit S.
HyperX didn't build the Cloud Orbit S alone — it actually relies on tech from Audeze for the headset. That makes sense — and makes the prospect of an audiophile-level HyperX headset even more exciting. But is it worth the $330? We've been using the HyperX Cloud Orbit S for a while now to find out.
Design
The HyperX Cloud Orbit S headset is an over-ear headset with a sleek black design. The overall design is pretty different from previous HyperX headsets though — and we like it. Of course, there's a reason it's so different — it pretty much follows the overall shape and build of the Audeze Mobius.
Perhaps the biggest difference between this headset and other HyperX headsets is the frame. While others offer a metal frame that's a little bare, this headset looks a lot more full. There's a nice thick frame with plenty of padding under the headband, a premium build quality, and more. It all looks and feels more premium.
While the HyperX Cloud Orbit S isn't wireless, it does still offer a few controls on it. That's because of the fact that it offers 3D audio — and that requires some onboard processing, complete with a battery.
On the left ear cup, you'll find a volume wheel for the headset itself, and for your microphone. There's also a USB-C port to connect the headset to a computer, PS4 or Nintendo Switch, and an aux port to use it with your phone, Switch in handheld mode, PS4 controller, and so on. It makes for a pretty versatile experience — and while wireless support would have been nice, there still aren't many situations in which you won't be able to use the headset. Last but not least, there's a button to switch between different 3D modes.
In the box, you'll get pretty much everything you need. Apart from the headset itself, there's an aux cable, USB-C cable, and USB-C to USB-A cable. There's also a carry bag and a detachable microphone.
Comfort
As mentioned, the HyperX Cloud Orbit S has plenty of padding to go around, including lots of padding under the hood and in the ear cups. That said, the headset is a little heavy at 368g, and as a result it can get a little uncomfortable under the headband — but not overly so.
That said, we were still able to wear the HyperX Cloud Orbit S for hours at a time without any major issues. It's generally comfortable, and you'll get used to the weight pretty quickly.
Sound
Perhaps the best thing about the headset, of course, is how it sounds — and it sounds great. That's to be expected given the fact that the headset offers Audeze planar magnetic drivers — but still always good to hear. This headset not only performs for gaming — it sounds great for music too.
The bass response, for starters, is pretty much perfect. There's plenty of bass to go around, and lower frequencies are given plenty of room to breathe without getting muddy or going over the top.
The mids are very well-tuned too. Low mids are beautifully warm, while high mids offer plenty of crack for snare drums, vocals, and if you're gaming, gunshots.
The high end is perhaps the best thing about the headset's sound. Audio is clear and detailed, and while true audiophiles may need or want a little transparency, this headset still gets further than the vast majority of other gaming headsets.
Of course, there's more to this headset than just the frequency response. Thanks to Audeze, there's a ton of interesting tech under the hood. Like, for example, the fact that offers Waves Nx 3D audio tech to make audio sound like it's in 7.1 — even if it's not.
It's actually super cool. Motion sensors inside the headset track when you turn your head, and the result is that audio truly does sound like it's in the room. It's much more immersive than most other 7.1 surround simulation tech, and while not everyone necessarily needs it, it's still worth checking out. That said, if you absolutely don't care about this feature, you can save $30 and get the standard HyperX Cloud Orbit. The battery life powering the tech sits in at 10 hours.
Conclusions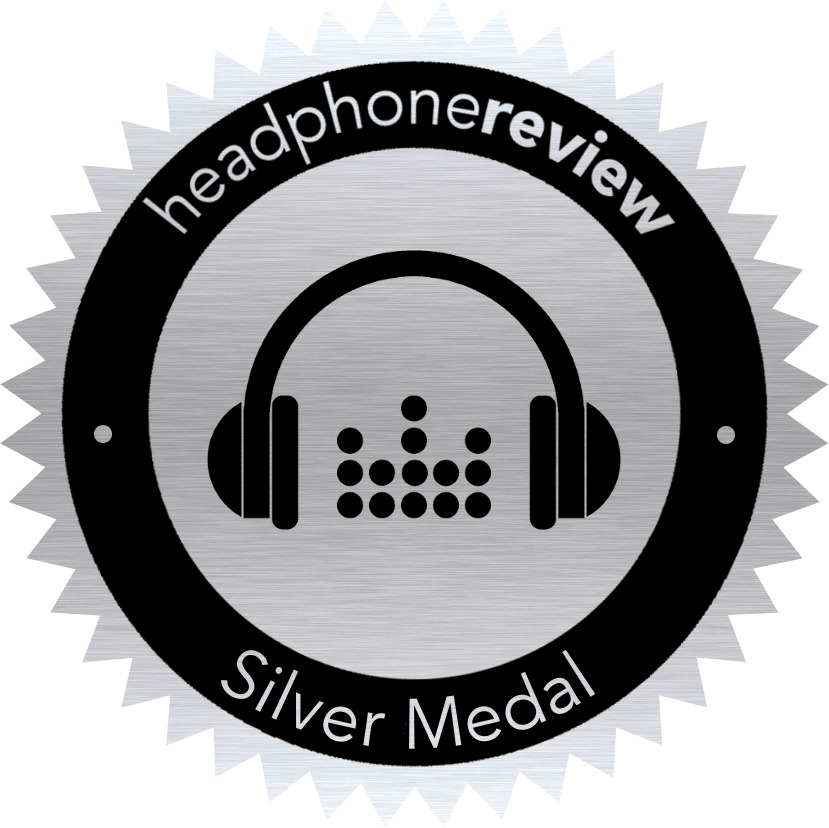 The HyperX Cloud Orbit S is a powerhouse in the gaming headset world. It's easily one of the best-sounding gaming headsets out there, plus it's well-designed and looks great. Sure, it's a bit bulky and heavy, but you'll get used to that.
But is it truly the best gaming headset out there? Well, it's easily one of them, and while others are a little different, none really beat this offering. That said, if you want something wireless, then the SteelSeries Arctis Pro Wireless is absolutely the way to go, plus it offers a number of other awesome features.
The HyperX Cloud Orbit S is one of our favorite gaming headsets, and as such we're awarding it the Headphone Review Silver Medal.
Frequency response
10Hz – 50kHz
Active noise cancellation
No
Driver size
100mm
Noise attenuation
Unknown
Driver type
Planar Megnetic
On-ear controls
Yes
Design
Closed
Microphone
Yes
Sensitivity
120dB
Earpad material
Foam
Rated impedance
Unknown
Magnet material
Unknown
Total harmonic distortion
<0.1%
Water resistance
No
Rated input power
Unknown
Battery life
10 Hours
Maximum input power
Unknown
Wireless distance
N/A
Wireless connection
No
Cable length
1.2m (4ft)
Wired connection
3.5mm, USB
Case type
Bag
Detachable cable
Yes
In-the-box

Headset
USB-C to USB-A cable
USB-C cable
Aux cable
Microphone

Weight
368g
Colors
Black