Jaybird X4 sports headphones review
Ear buds are a little big
It's pretty easy to find a great pair of in-ear headphones, but great sports headphones are a little tougher to come by. Why? Well, they have to be designed to stay in your ears, even during rigorous movement. Jaybird has long made some impressive sports headphones, and now the company is back with another pair — the Jaybird X4 headphones.
But are the headphones really great for sports use? Or should you steer clear and go for something else? We've been using the Jaybird X4 headphones for some time now to find out.
Design
The first thing to note about the Jaybird X4 headphones is their design, and they're pretty good-looking headphones. They look like Jaybird headphones, thanks to the relatively sleek build and the black build with green highlights — though the headphones are also available in "Storm Metallic" with "Glacier" (blue) highlights.
The headphones themselves are relatively basic, though that's not necessarily a bad thing. The earbuds themselves aren't overly bulky, though they do have some size to them, and you'll find the Jaybird logo on each bud. Part way down the right side of the cable, you'll find a three-button control remote, which charges through a propriety charging cable.
In the box, there's a nice selection of accessories too. Apart from the headphones themselves, you'll get total of two pairs of gel ear tips, three pairs of fit wings, and two pairs of memory foam tips. You'll also get the charging cradle, along with a carry bag, which is a nice addition.
Comfort
The Jaybird X4 headphones are built to stay firmly in your ears, and they do so pretty well. The headphones are relatively comfortable, but the ear tips are a little large, and the result can be some discomfort over long listening periods. That said, you will get used to the fit.
As mentioned, the headphones are pretty good at staying in your ears, but you will want to experiment with the different ear tips and sports wings to achieve the best fit.
Sound
Just because these are sports headphones, that doesn't mean they shouldn't sound good. Thankfully, however, they sound pretty great.
Let's start with the bass, which is relatively deep and powerful, without going over the top. Kick drums are able to punch through a mix relatively well, though don't expect to get a super bass-heavy approach. If you're a mega-bass fan, it might be best to look for something else.
The mid range is pretty well-tuned too, offering relatively warm low mids, and enough high mids for vocals to cut nicely.
The highs are good here, though they can be a little piercing at times. It's a subtle kind of piercing, but it's definitely there. Apart from that, there's a good amount of clarity and detail for a pair of sports headphones in this price range.
The headphones can also be tuned through the Jaybird app, which is a nice touch. Don't expect to be able to get audiophile-grade sound through the app's EQ, but it's still nice to have some control over the frequency response.
Performance
The Jaybird X4 headphones are pretty decent under the hood too. They'll connect to your listening device through Bluetooth 4.1, and while we wish they offered Bluetooth 5.0, you'll still get 10 meters, or 33 feet of connectivity.
When it comes to battery, you'll get 8 hours of use on a charge, which is fine, but not spectacular. Other similar headphones can offer as much as 12 hours on a charge, though they can also offer a whole lot less than 8 hours. The Jaybird X4 headphones are pretty much middle-of-the-road.
Conclusions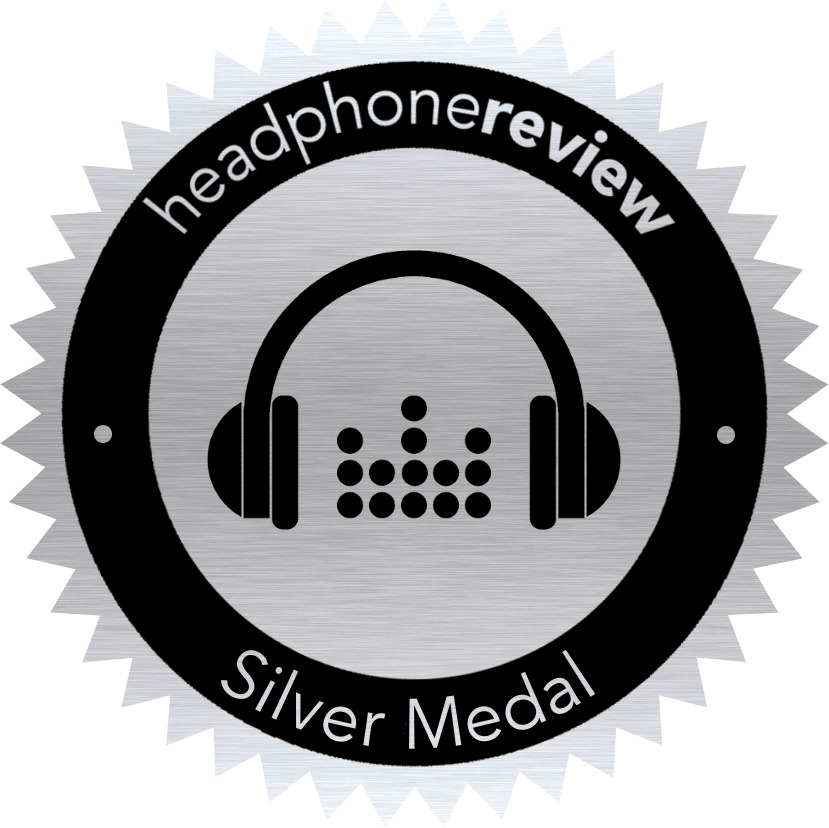 The Jaybird X4 sports headphones have a lot going for them. They're well-designed and sound good, plus they're pretty good at staying nicely in your ears. The app is a nice touch too — allowing you to customize the frequency response to your preferences.
But are they the best sports headphones in their price range? Well, they're up there. If you want a great pair of wireless sports headphones, these are a great way to go. Alternatively, if you want a pair of true wireless headphones, then it's worth considering the JLab Audio Epic Air Elite headphones.
Considering their high quality, we're awarding the Jaybird X4 headphones the Headphone Review Silver Medal.
| Store | Price |
| --- | --- |
| | $89.24 |
| | $93.99 |
| Jaybird | $99.99 |
Frequency response
20Hz – 20kHz
Active noise cancellation
No
Driver size
6mm
Noise attenuation
Unknown
Driver type
Dynamic
In-line controls
Yes
Design
Closed
Microphone
Yes
Sensitivity
99dB
Earpad material
Gel, memory foam
Rated impedance
16Ω
Magnet material
Unknown
Total harmonic distortion
<5%
Water resistance
IPX7
Rated input power
Unknown
Battery life
8 Hours
Maximum input power
Unknown
Wireless distance
10m (33ft)
Wireless connection
Bluetooth 4.1
Cable length
Unknown
Wired connection
No
Case type
Carry bag
Detachable cable
N/A
In-the-box

Headphones
Charging cradle
Gel ear tips (x3 pairs)
Memory foam ear tips (x2 pairs)
Sports wings (x3 pairs)
Carry bag

Weight
14.7g
Colors
Black, metallic