Focal Listen Wireless over-ear Bluetooth headphones review
Excellent sound
Nice design
Focal — a pro audio brand best known for its studio-level monitors — has been putting some serious effort into its headphone lineup of late. We've reviewed a few of those, including the Focal Elear headphones, Focal Spark, and Focal Spark Wireless — all of which scored 8/10 or better. Now, the company is back with another pair — called the Focal Listen Wireless headphones.
Just recently, the company announced a new version of the Focal Listen Wireless headphones — called the Focal Listen Wireless Chic Edition. The headphones are the same as the standard edition headphones with different color selections — including blue, olive, and purple. We've included a few photos of the olive version, though the rest of the review remains unchanged.
The Listen Wireless headphones are basically a follow-up to the original Focal Listen's — which scored excellently well in most reviews. But will the headphones live up to the increasingly important Focal name? We put them to the test to find out.
Design
The first thing you'll notice about the Focal Listen Wireless headphones is their design, and they look very nice. The headphones feature a sleek black design save for the Focal logo on each ear cup, and we really liked the look.
The headphones are built largely out of plastic, but in this case that doesn't seem to be such a bad thing. The plastic used is obviously strong and premium plastic, and it's coupled with rubber buttons and some foam in the ear cups and under the head band.
Speaking of buttons, they all live on the right ear cup. The power switch is located at the top, and directly underneath it is where you'll find the Bluetooth button, which is what you use for pairing and searching. Then, under that, you'll find the volume up and volume down buttons. It's a little confusing to get used to at first, but after a few minutes of playing around with the buttons you should be able to use them without too much trouble. Also on the right ear cup is the microUSB charging port, while the 3.5mm aux port lives on the left cup.
In the box you'll find the headphones themselves, along with a microUSB charging cable and 3.5mm aux cable. You'll also get an airplane adapter and a carry case. It's a soft case, but it's still a nice addition to the box.
In general, the Focal Listen Wireless headphones are well-designed and seem well-built too. Not only that, but there are plenty of accessories that come with the headphones.
Comfort
The headphones aren't just well-designed, they're also generally comfortable — though there are a few things that could make them even more comfortable.
Part of the marketing for these headphones includes noise isolation, which involves having to create a seal around the ear. That means that the headphones have quite a hard clamp, which is a detriment to the comfort-level of the headphones. On top of that, we would have liked to see a little more padding in the headband, which can get a little uncomfortable over long periods of listening.
Still, that's not to say that the headphones are entirely uncomfortable — they aren't. There's a good amount of padding on the ear cups despite the hard clamp, and they get more comfortable the longer you wear them. Once you break them in a little, you shouldn't have too many issues with comfort, and it's easy to get used to a clamp like this.
Sound
Comfort and design are important, but the most important thing to consider here is sound — and the headphones sound quite good — though they may not be the best choice for those looking for a ton of bass response.
The bass that is there is accurate and deep. It's capable of really pumping it out when necessary, though only if that's what's required from the mix. That's a good thing for audiophiles, who will be looking for an accurate sound profile, and it makes the Focal Listen Wireless headphones one of only a few wireless pairs of headphones targeted at an accurate sound.
The midrange is also quite well tuned. The low mids are nice and warm, while the high mids are present enough to give vocals and guitars a prominent spot in the mix. That's a good thing — often headphones boost or cut high mids a little too much, but Focal has managed to avoid that pitfall.
The highs are quite bright, and seem to be the most boosted frequency range here. Focal has done the opposite of many headphone makers, which often cut the highs.  The result is a super bright and clear sound, which we loved. Now, sometimes that sound can be a little much, and the crispness can be a little too bright — but that was rare for us, and we much prefer having the nice, crisp highs in general.
The headphones also avoid distorting too easily, and they offer plenty of stereo separation.
As mentioned, the Focal Listen Wireless headphones offer a certain level of noise isolation, and it's not bad. Sure, it's not on the level of active noise cancellation — but it still manages to cut out a lot of background noise.
Performance
These are wireless headphones, which means you'll want to consider how they perform too. Thankfully, they do quite well. For starters, they offer a pretty standard Bluetooth 4.1 connection, which will get you around 10 meters, or 33 feet, of range. That pretty much rang true in our tests, though as is always the case with Bluetooth headphones that range will change with things like obstacles.
Then there's the battery life, which is really quite good, sitting in at 20 hours on a single charge. That won't break any records, to be sure, but 20 hours should definitely get you through at least a few days of use.
Conclusions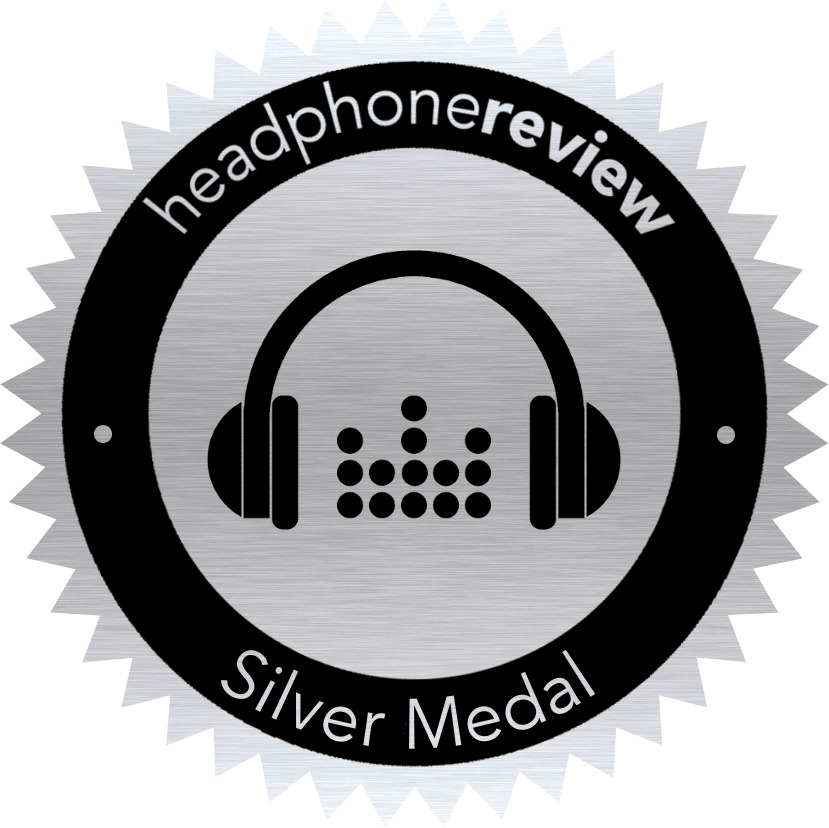 Focal is taking its headphone business seriously, and it shows. The Focal Listen Wireless don't just look good — they sound good too. While there are some issues with comfort, that's not a deal-breaker by any means.
But is there a better option? Well, that depends. If you're looking for something with actual active noise cancellation, then perhaps the Bose QuietComfort 35 might be a better option — thought they come in at $50 more expensive. If you're looking for something with boosted bass, then maybe something like the V-Moda Crossfade II Wireless would suit your needs. If, however, you want an accurate sound and don't need ANC, then these are the headphones for you.
We loved the Focal Listen Wireless headphones so much that we've awarded then the Headphone Review Silver Medal.
Updated on June 21, 2018: Focal has launched the Focal Listen Wireless Chic Edition, with three new color options.
| Store | Price |
| --- | --- |
| | $299 |
| Focal | $299 |
Frequency response
15Hz – 22kHz
Active noise cancellation

No
Driver size
40mm
Noise attenuation
Unknown
Driver type

Dynamic
On-ear controls
Yes
Design

Closed
Microphone
Yes
Sensitivity
122dB
Earpad material
Foam
Rated impedance

32Ω
Magnet material
Mylar-titanium
Total harmonic distortion

0.4%
Water resistance
No
Rated input power

Unknown
Battery life
20 hours
Maximum input power

Unknown
Wireless distance
10m (33ft)
Wireless connection

Bluetooth 4.1
Cable length
1.2m (4ft)
Wired connection

3.5mm
Case type
Pouch
Detachable cable

Yes
In-the-box

Headphones
Carry pouch
MicroUSB cable
3.5mm aux cable
Airplane adapter

Weight
300g (10.6oz)
Colors
Black