Focal Spark Wireless in-ear wireless headphones review
Excellent sound
Relatively comfortable
Battery life could be better
Focal has been making a serious push into the consumer headphone space of late, and it seems to be paying off. We reviewed the Focal Spark headphones a few weeks ago, and found that they offered a great design, excellent sound quality, and above-par value-for-money. In fact, they scored a hefty 8.8/10 in our review — which is no small feat. Now, Focal is back with a wireless version of the headphones, called the Focal Spark Wireless.
But do the Focal Spark Wireless headphones live up to the increasingly important Focal name? Turns out, they're pretty impressive — and may well be worth the extra cash.
Design
The first thing you'll notice about the headphones is their design, and they look great. They keep the sleek metallic look found on the original Focal Spark headphones, though obviously the cable instead wraps around your neck.
The headphones come in three color options — silver, black, and a nice rose gold. We're reviewing the black pair, which are extremely sleek and stylish — though in our opinion the silver headphones look a little more premium.
As mentioned, the cable of the headphones wraps around your back instead of down to your listening device, but that's not where the differences between these and the original Focal Spark headphones end. The Focal Spark Wireless headphones also have two modules attached to the cable — one control module, with a basic three-button setup, and one module that we assume houses a battery.
Like their wired cousin, the Focal Spark Wireless headphones feature the same tangle-free flat cable and bullet in-ear design, which is a good thing — both of those aspects of the headphones contributed to an overall excellently designed pair of headphones.
In the box, you'll find a ice slew of accessories, including a clamshell carry case, a microUSB charging cable, and a total of three ear tips — including the ones that come pre-installed on the headphones.
In general, the Focal Spark Wireless headphones are well-designed and feature a nice premium build. They shouldn't break all too easily thanks to their metal build, which is also a big bonus.
Comfort
On top of the great design, the headphones are also relatively comfortable. The in-ear units themselves are relatively small, which helps make the headphones more comfortable than most in-ear pairs of headphones. That comfort helps ensure that the headphones remain comfortable, even during long periods of listening.
Of course, the Focal Spark Wireless headphones are still in-ear headphones — and as such there is some level of discomfort. But the three different sizes of ear tips help mitigate that discomfort. Now, there is something that would have been even more helpful — memory foam ear tips. Still, we can't necessarily say that the headphones should have memory foam tips at this price point — but it still would have been a nice addition.
In general, the Focal Spark Wireless headphones are relatively comfortable, though the in-ear form factor doesn't lend itself to a high level of comfort.
Sound
Now, Focal is a pro audio brand and as such we would expect to see a relatively good sound quality. They sound extremely similar to the wired Focal Spark headphones, and most will find little to no differences between the two.
For starters, the headphones offer a pretty well-rounded and powerful bass, and it really helps give some kick to the likes of Katy Perry's California Girls, while bringing the kick drum and bass guitar through a little more in songs like AC/DC's Back In Black, which is a little weaker in the bass department. While powerful, the headphones sound a little more natural than some others — which we really liked, but mega-bass fans may prefer to find something even more bass-heavy than what's on offer here.
The midrange is also pretty well-tuned, offering relatively warm low-mids, and present though slightly toned back high-mids. Those toned-back high-mids could be brought through a little more than they are — but that's not a deal-breaker by any means.
The high-end of the headphones is relatively present, but like the standard Focal Spark headphones it could be a little more boosted than it is. Again, that's not a deal-breaker, just something that would have been nice to see.
Also like their wired cousins, the Focal Spark Wireless headphones have a decently wide soundstage and don't distort too easily — which is helpful.
Performance
Because these are wireless headphones, there's another thing to consider — performance. Battery life and Bluetooth connectivity are important aspects of a great pair of wireless headphones.
The headphones feature a Bluetooth 4.1 connection, which is pretty standard — that'll give you a 10 meter, or 33 foot, range — which is pretty good.
The battery life on these headphones is decent, coming in at up to 8 hours of use. We would have liked to see a little longer battery life — but 8 hours is still relatively decent for a pair of wireless in-ears, and you shouldn't have any issues if you're good at keeping your devices nice and charged up.
Conclusions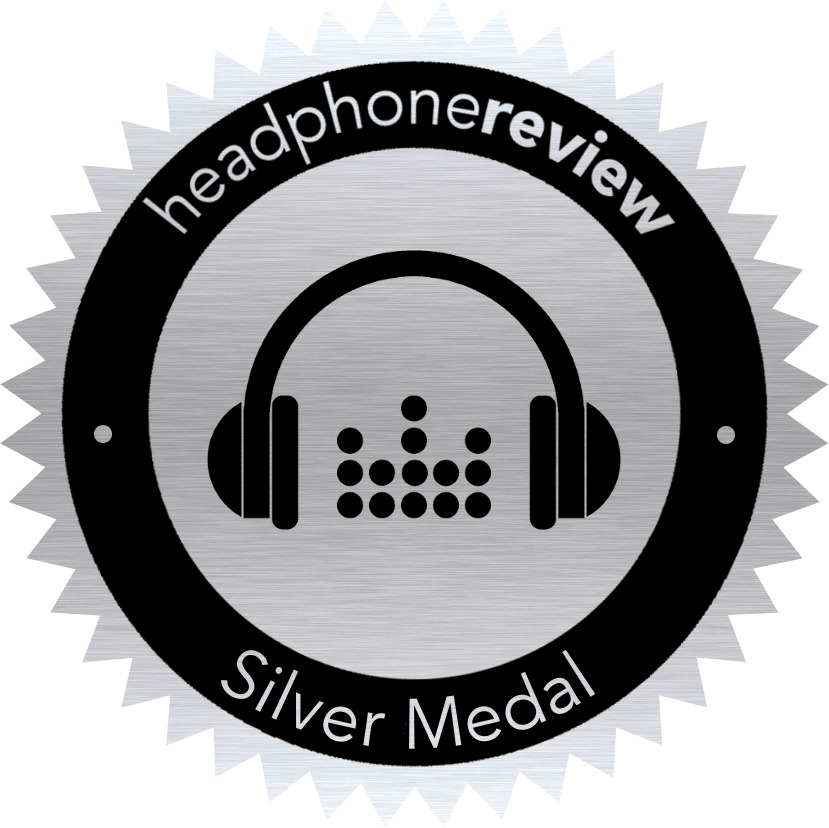 Focal may be relatively new in the consumer headphone space, but it's clear the company knows what it's doing. The Focal Spark Wireless headphones are well-designed, great-sounding, and reasonably comfortable. So much so, that we think these are the best casual-listening in-ear wireless headphones at this price point.
That's not to say they don't have some competition, but the competition is targeted slightly differently — for example, the JLab Audio Epic2 headphones scored similarly in their review, but they're targeted more at sports-people rather than the average consumer.
Because of their excellent value for money, great sound quality, and beautiful design, the Focal Spark Wireless headphones have been awarded the Headphone Review Silver Medal.
| Store | Price |
| --- | --- |
| | $99 |
| Focal | $99 |
Frequency response
20Hz – 20kHz
Active noise cancellation

No
Driver size
9.5mm
Noise attenuation
Unknown
Driver type

Dynamic
In-line controls
Yes
Design

Closed
Microphone
Yes
Sensitivity
103dB
Eartip material
Silicone
Rated impedance

16Ω
Magnet material
Unknown
Total harmonic distortion

<0.3%
Water resistance
No
Rated input power

Unknown
Battery life
8 Hours
Maximum input power

Unknown
Wireless distance
10m (33ft)
Wireless connection

Bluetooth 4.1
Cable length
N/A
Wired connection

No
Case type
Clamshell
Detachable cable

No
In-the-box

Headphones
Case
Ear tips (x3)
Clip

Weight
14g
Colors
Silver, Black, Rose Gold