V-Moda Crossfade 2 Wireless over-ear wireless headphones review
Excellent sound quality
Very well-built
Comfortable
V-Moda is a growing force in the headphone space, and we have yet to see a product from the company that isn't a home run. Now, the company is back with another slew of headphones, including the Forza Metallo, and the V-Moda Crossfade 2 Wireless headphones — which are the headphones we're taking a look at today.
The V-Moda Crossfade 2 Wireless has a lot to live up to. The original Crossfade Wireless headphones scored pretty darn well in our review — and we gave them a hefty 9/10 for their excellent sound quality. Can the new headphones live up to the Crossfade Wireless name?
Design
The V-Moda Crossfade 2 Wireless headphone look great. They're sleek, stylish, customizable, and they're shaped exactly like the original V-Moda Crossfade Wireless headphones.
One word you could use to describe the headphones is unique, and in this case that's a good thing. Instead of a round or oval shape, the earcups have a hexagonal shape, which not only gives them a somewhat robotic and futuristic look, but it helps make them different from the thousands of other headphones out there that all look the same.
They also come in a ton of different colors — and you can change the color through the customizable plate on the end of each earcup. While we can't imagine toon many people buyig the plates just to change out the look of the headphones, it's kind of a neat idea and nice to know that it's an option should you ever choose to take advantage of it.
Upon opening up the box of these headphones, you'll first be struck by how compact they are. That's because V-Moda has included two pairs of hinges on each side, so they can now fold up nice and neatly, making them much more portable and easy to carry.
The headphones feature relatively easy-to-use controls that are no-hassle. There's a simple switch to turn them on or off, which we love — we're not much fans of having to hold down a button for three seconds to power on or off a pair of headphones. Along the top of the right earcup, you'll find volume up and volume down buttons, as well as a central playback control and call control button.
It's clear that the V-Moda Crossfade 2 Wireless headphones are built to last. The first thing that will usually get damaged on a pair of headphones is their earpads, and the ones on these headphones are replaceable. Sometimes the headband will also get some wear and tear, but considering the use of a fabric rather than leather on these headphones we imagine that will be much less of an issue.
In the box there, you'll find pretty much everything you'll ever need. You'll get a solid and strong hard-case, a 1/4-inch adapter, microUSB charging cable, aux cable, and even V-Moda's signature carabineer. Nothing's really missing here.
In general, the V-Moda Crossfade 2 Wireless headphones look excellent. They're customizable, sleek, stylish, and strong.
Comfort
V-Moda has tweaked the foam a little for the second iteration of the headphones, and it's a pretty nice change. The headphones feel extremely luxurious, and while some reviewers argue that it causes the ears to feel a little crowded, which is somewhat true, we think it's a good trade-off. The earpads are packed with memory foam, which is plush and well placed.
It is important to note that like the original Crossfade Wireless headphones, the cans could get a little uncomfortable to those with larger ears. Our ears fit in the headphones, but only just, and after long listening periods you might feel a slight pinch. It's not a deal-breaker by any means — just something to keep in mind. The headphones are still more comfortable than their predecessor, and we think V-Moda has made a great upgrade.
Sound
The original V-Moda Crossfade Wireless headphones sounded great — and V-Moda has only improved on that in the second version of the headphones. The changes are subtle, to be sure, but it's clear some work has been done to refine things a little.
Let's start with the bass, which is nice and deep. The headphones definitely put an emphasis on the lower frequencies, but in this case that's a good thing — and what many people ultimately want. Having said that, the bass is still focused and concise — a little more so than their predecessor.
Moving on up the frequency spectrum, the midrange is beautifully tuned. The midrange takes backseat to the bass and upper frequencies, but only by a little — enough to accentuate the better sounding parts of most mixes. The low-mids offer plenty of warmth without sounding muddy, while the upper-mids are slightly tucked away to help avoid that AM radio sound. A little more upper-mids might have been helpful — but we're nitpicking there.
The high frequencies are clear and biting, without wandering into piercing territory. Cymbals shine, vocals cut, and guitar solos scream — and those are all things that you want from a pair of consumer headphones. We're not forgetting about classical music — the strings in Mozart's Symphony No. 40 were nice and clear, without sounding too airy.
Apart from the frequency range, the V-Moda Crossfade 2 Wireless headphones have a nice and wide soundstage, and it takes a lot of volume to get anywhere near distortion territory — and by that time you're doing damage to your hearing anyway.
One thing is for sure: these headphones aren't built to be totally accurate. Instead, they're built to simply sound good. Audiophiles may want to keep looking, but everyone else will love the excellent sound that these cans have on offer.
Performance
Perhaps the only real complaint we had with the original V-Moda Crossfade Wireless headphones was their battery life, and V-Moda has made improvements there too. While the originals only offered 12 hours of battery life, the new headphones will get you through 14 hours. That's still not a ton, but it is a little better than what was on offer before.
The Bluetooth connection here is Bluetooth, and its a good connection. You'll get around 10m, or 33ft, of wireless connectivity, and we only once experienced a cut in our listening without moving too far away from the source.
Conclusions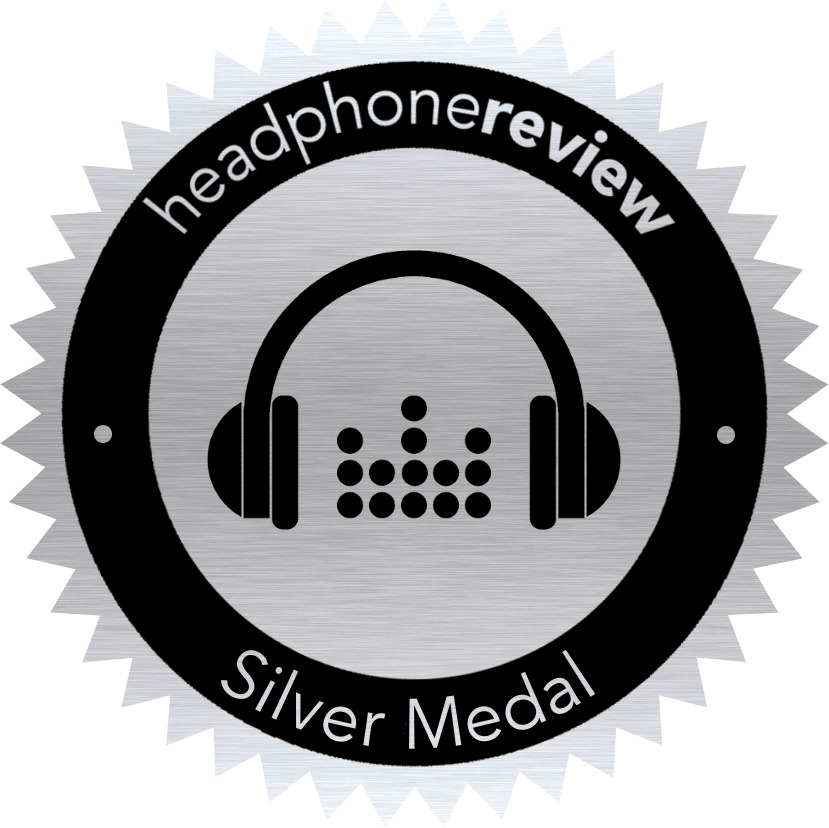 V-Moda has hit the ball out of the park with the V-Moda Crossfade 2 Wireless headphones. They're not perfect, but the new headphones represent an improvement on the originals. Of course, that improvement comes at a cost — the headphones cost $30 extra and come in at $330, which is a little pricey. Still, if you have the cash and are looking for a great pair of wireless headphones, we think they're worth the price.
Thanks to their top-tier sound quality, design, and the excellent changes V-Moda has made to these headphones, we've awarded them the Headphone Review Silver Medal.
| Store | Price |
| --- | --- |
| | $329 |
| | $329.98 |
| V-Moda | $330 |
Frequency response
5Hz – 40kHz
Active noise cancellation

No
Driver size
50mm
Noise attenuation
Unknown
Driver type

Dynamic
On-ear controls
Yes
Design

Closed
Microphone
Yes
Sensitivity
100dB
Earpad material
Memory foam
Rated impedance

32Ω
Magnet material
Unknown
Total harmonic distortion

Unknown
Water resistance
No
Rated input power

Unknown
Battery life
430mAh (14 hours)
Maximum input power

Unknown
Wireless distance
10m (33t)
Wireless connection

Bluetooth
Cable length
1.2m (4ft)
Wired connection

3.5mm
Case type
Hard case
Detachable cable

Yes
In-the-box

Hard case
MicroUSB cable
Aux cable
Carabineer

Weight
309g (10.9oz)
Colors
Matte black, matte white, rose gold