Audio Technica ATH-ANC700BT QuietPoint over-ear wireless headphones review
Very comfortable
Decently stylish
Audio Technica is already a pro audio powerhouse, but over the past few years the company has made a big push into consumer audio too — and with a ton of success. We've reviewed a few of their headphones, including the ATH-DSR7BT, and loved them. Now, we're taking a look at it's new line of headphones, starting with the Audio Technica ATH-ANC700BT QuietPoint headphones.
The over-ear headphones, as their name suggests, feature noise cancellation technology and work wirelessly — plus they can be controlled through touch-gestures on the left ear cup. Safe to say, they're pretty high-tech. But are they worth the $199? We put them to the test.
Design
The first thing you'll notice about the Audio Technica ATH-ANC700BT QuietPoint headphones is their design, and they're not bad-looking at all. The headphones are matte black, and are largely built from plastic — but it's a strong plastic that doesn't seem like it would break easily, plus it keeps the headphones nice and light.
The right ear cup is relatively non-descript, in terms of functionality, but the left ear cup is where all the action is. On the bottom, you'll get a MicroUSB port and an aux port, along with a power switch. There are also light indicating that Bluetooth and noise cancellation are activated — though you probably won't see them much. On the ear cup, you'll get a few touch controls, and once you get used to then they're pretty nice. Touch one area of the ear cup to play and pause your audio, another area to control volume, and even hold down your finger to activate your digital assistant. It took a few minutes to figure out the controls (who needs instructions anyway), but once we did, we really liked them.
Apart from that, the Audio Technica ATH-ANC700BT QuietPoint headphones look nice. There's an Audio Technica logo on each of the ear cups, and the general look of the headphones reminds me a lot of the Bose QuietComfort 35 headphones. Not overly interesting, but certainly not ugly.
In the box, you'll get everything you really need. There's the headphones themselves, along with a MicroUSB charging cable and an aux cable. There's also a draw-string carry bag, and while a hard case would have perhaps been nice, it's hard to fault Audio Technica for not including them with a pair of headphones in this price range.
Comfort
The headphones aren't just pretty well-designed, they're comfortable too. As mentioned, they're pretty light, which helps make then plenty comfortable for long listening periods. I happened to travel during this review, and was able to easily wear them for 5 hours straight without issue.
Part of that has to do with the padding around the ears and under the headband. There's plenty of padding in both, and while at first it might seem like the headband could use a little more, the fact that the headphones are so light helps remedy that.
Safe to say, these headphones are a great choice for those who want to use their headphones for a few hours at a time. They feature enough padding, and are nice and light too.
Sound
As a pro audio company, you would expect Audio Technica's headphones to feature an excellent sound quality. Do they deliver?
Let's start with the bass, which sounds pretty good. At the bottom-end, you'll enough response for most situations, which is great news for those that like solid bass. It's not overdone though — mega-bass fans may want to turn elsewhere for their bass needs, as these headphones tend more towards natural than over-boosted, at least when it comes to the bass.
In other frequency ranges, the headphones are certainly tuned — but that's not necessarily a bad thing. The headphones certainly seem to be a little mid-heavy — which means you'll get some warmth in the low-mids, and a bit of a radio-type feel in the high-mids. We would have liked Audio Technica to tone back the mids a little for the ATH-ANC700BT QuietPoint headphones, as it would help make them sound a whole lot more natural.
The high-end is decently well-tuned, but we found that the response changed quite a bit from wired to wireless use. That's pretty normal though. When in wireless mode, the high-end was well-tuned, but a bit more extension would have been very helpful. As usual, there was simply more detail in the high-end in wireless mode.
In our testing, we found that the Audio Technica ATH-ANC700BT QuietPoint sounded best in wired mode with noise cancellation turned off — though having the option for noise cancellation is obviously a very helpful option to have.
Speaking of noise cancellation, we found that the noise cancellation technology on these headphones was very good — so much so that it could probably go up against the likes of the Bose QuietComfort 35 headphones. We didn't have a QC35 sample on hand to compare them directly, but the fact remains that if you're looking for a pair of headphones with excellent noise cancellation, these are a pair to consider.
The soundstage on these headphones is fine for a pair of noise cancelling headphones, but nothing to write home about. We hope it gets better as noise cancelling technology improves — but for now, Audio Technica isn't much better — or worse — than the competition.
Performance
The Audio Technica ATH-ANC700BT QuietPoint headphones are wireless, meaning that battery life is an important thing to consider. Noise cancellation is generally pretty taxing on batteries, but thankfully the headphones still offer decent battery life. With the headphones, you'll get a very respectable 25 hours with both Bluetooth and noise cancellation active. With only Bluetooth, you'll get 30 hours, while only noise cancellation will get you a hefty 45 hours.
The headphones connect through Bluetooth 4.1, meaning you'll get a standard range of 10 meters, or 33 feet.
Conclusions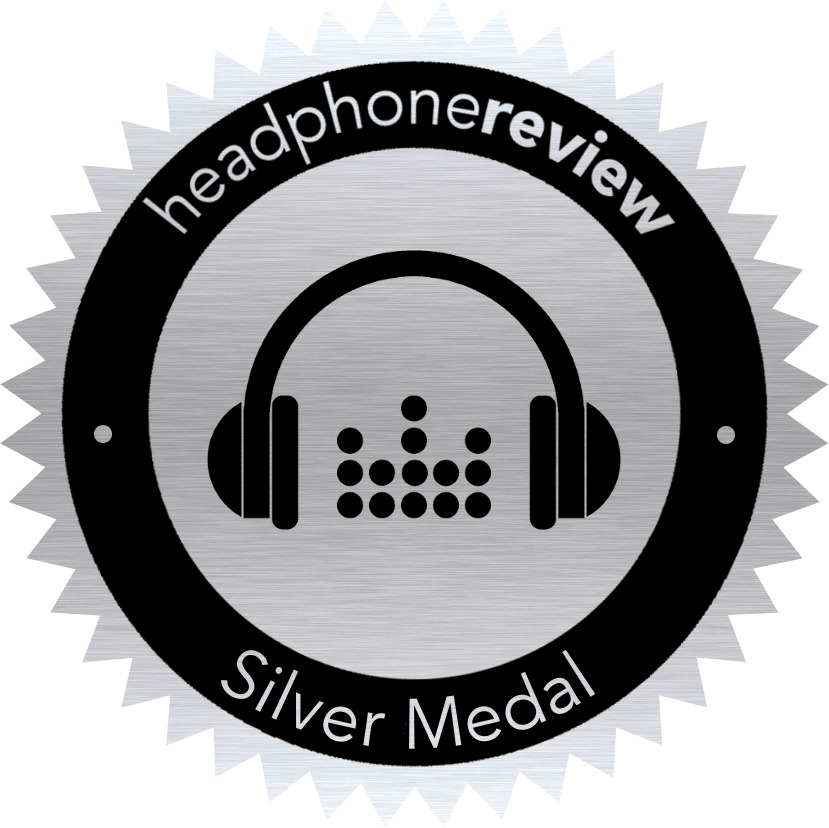 The Audio Technica ATH-ANC700BT QuietPoint headphones are well-designed, quite comfortable, and extremely versatile. That's to say, if you're looking for a pair of great headphones with excellent noise cancellation, and don't want to spend the $350 required for a pair of Bose QuietComfort 35's, then these are perhaps one of the better options on the market.
They're not perfect though — the overall frequency response is a little quirky in certain situations, though in wired mode we found that they sounded quite good.
All things considered, if you're looking for a great pair of wireless, over-ear, noise cancelling headphones, and have a budget of $200, we think these are actually among the best choices. So much so, that we've decided to award them the Headphone Review Silver Medal.