V-Moda Forza Metallo Wireless neckband in-ear headphones review
Great sound
Comfortable
Good design
Cables could be shorter
Battery life isn't stellar
V-Moda is a serious force to be reckoned with in the headphone world, and for good reason. The company has been building top-tier headphones that can compete with the best for some time — like, for example, the new V-Moda Crossfade 2 Wireless headphones. Now, however, they're back with another pair — a follow up to the V-Moda Forza Metallo in-ears, called the V-Moda Forza Metallo Wireless.
As the name suggests, these headphones do away with a 3.5mm connection in favor of a wireless connection, but the design has changed a lot too. Rather that simply use a wired that connects the headphones, V-Moda has opted for a neckband-style — putting them in competition with the likes of the Klipsch X12 neckband. But how do they stack up? We put the V-Moda Forza Metallo Wireless headphones to the test to find out.
Design
The first thing you'll notice about the headphones is their design, and V-Moda has thankfully managed to keep the overall design very similar to the original Forza Metallo headphones, save for the fact that the wire snakes back around your neck rather than down to your listening device.
The in-ear units themselves are really quite small — which not only looks good, but will also come into play in the comfort section. The wire connected to those in-ear units snakes down towards the main neckband, which wraps around your neck and features the buttons and controls necessary to use the device. On the left side, you'll find volume controls and a central multi-use button, while on the right you'll find a power button.
Perhaps the only downside of the design of these headphones is that the cables that run from the in-ear units to the neckband are a little long, meaning that they can get in the way. They could definitely be an inch or two shorter without being too short.
In the box, you'll get quite a slew of accessories with the headphones. You'll get a microUSB charging cable, along with a carry pouch, a whopping eight pairs of silicon ear tips, and three pairs of sports wings to keep the in-ears firmly in your ears.
As far as neckband-style headphones go, these ones really are quite sleek. They're clearly built out of high-quality materials too, and while there is a lot of plastic, it's not low-quality plastic and the headphones shouldn't break too easily with proper care.
Comfort
V-Moda has taken a number of steps to ensure that the V-Moda Forza Metallo Wireless headphones are nice and comfortable. For starters, the in-ears themselves are pretty small, which makes a huge difference. Not only that, but as mentioned there are also eight pairs of ear tips.
We strongly recommend going through those included ear tips to find the right pair for you — that will ensure you can find something that fits best with your ear size.
In general, the V-Moda Forza Metallo Wireless headphones are much more comfortable than your average in-ears. Sure, they are still in-ear headphones — so there will be some level of discomfort. But you'll find that you can wear the headphones for hours at a time without having too much trouble, which is more than we can say for many other in-ear headphones.
Sound
Now, the sound of the headphones is the most important thing to consider, and thankfully, as we expected from a V-Moda product, these headphones sound great.
Let's start with the bass. The bass on the V-Moda Forza Metallo Wireless is nice and powerful, without going over the top. That's a good thing — plenty of headphones these days push the bass way too far, and that ends up compromising on the sound quality of the headphones overall. V-Moda has avoided that, while still delivering a relatively strong bass.
The midrange is quite well-tuned on the headphones. The low-mids deliver enough warmth to the sound without ever sounding muddy, while the high-mids are nice and crisp without ever wandering into AM-radio territory. There are times when the high-mids felt slightly too boosted — but that was rare and even when it happened it wasn't overbearing at all.
The high frequencies are also extremely well tuned. They're nice and crisp, helping the vocals cut through the mix and the cymbals sound nice and shiny.
In general, the V-Moda Forza Metallo Wireless are extremely good-sounding — they're not necessarily super natural, and audiophiles may not be totally happy with them, but everyone else will love how they sound.
Performance
These headphones connect to your playback device through Bluetooth, and you'll get a standard Bluetooth range of around 10 meters, or 33 feet. We found that they generally offered that range, however obstacles seriously altered how good they sounded.
The battery life here sits in at 10 hours, which is fine but not groundbreaking. That battery, however, can be charged relatively quickly — you'll get a full charge in 1.5 hours, so if you're decent at remembering to charge your headphones then you should be fine.
Conclusions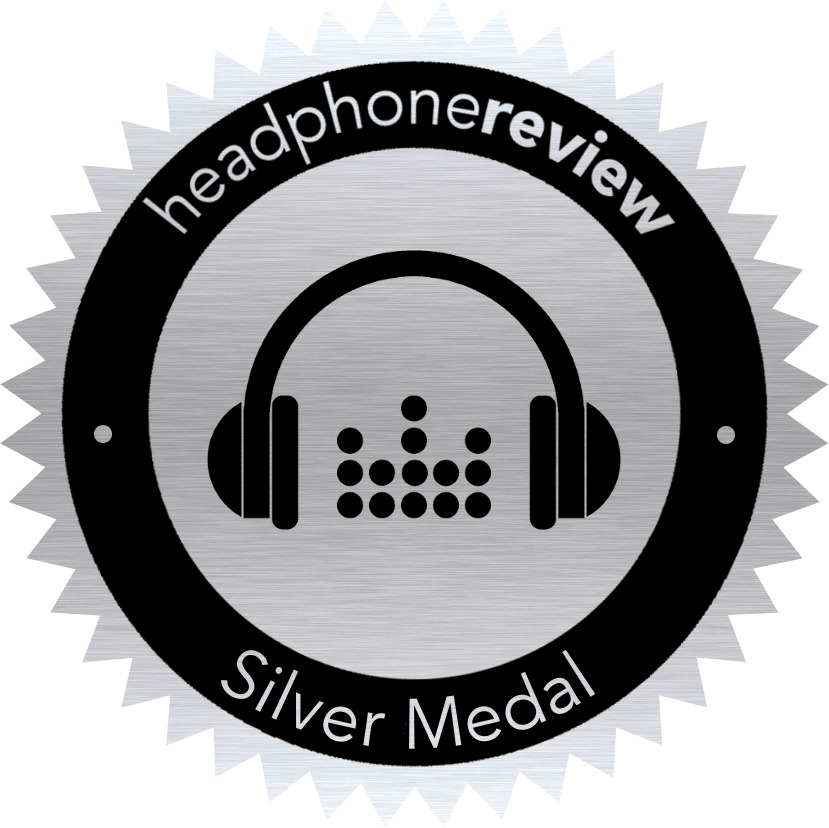 The V-Moda Forza Metallo Wireless headphones offer a great design, are quite comfortable, and sound great. The best thing about them, however, is that they offer pretty decent value for money, coming in at $170. That's a whole lot cheaper than the Klipsch X12 Neckband, which scored very similarly to these headphones.
Because of the fact that these are such excellent headphones, we would argue that these are among the best neckband style headphones you can currently buy. And, because of that, we've awarded the V-Moda Forza Metallo Wireless headphones the Headphone Review Silver Medal.
| Store | Price |
| --- | --- |
| | $169.99 |
| | $169.98 |
| V-Moda | $170 |
Frequency response
10Hz – 22kHz
Active noise cancellation

No
Driver size
5.8mm
Noise attenuation
Unknown
Driver type

Dynamic
In-line controls
Yes
Design

Closed
Microphone
Yes
Sensitivity
Unknown
Earpad material
Silicone
Rated impedance

Unknown
Magnet material
Neodymium
Total harmonic distortion

Unknown
Water resistance
Sweat-resistant
Rated input power

Unknown
Battery life
10 hours
Maximum input power

Unknown
Wireless distance
10m (33ft)
Wireless connection

Bluetooth
Cable length
N/A
Wired connection

No
Case type
Fabric pouch
Detachable cable

No
In-the-box

Pouch
Ear tips (x8)
Wings (x3)
MicroUSB charging cable

Weight
22.5g (7.9oz)
Colors
Black, white