JLab Epic Sport Wireless in-ear headphones review
JLab Audio has had a big few years. Apart from launching great over-ear headphones like the Omni and Flex ANC, the company also launched awesome in-ear and sports headphones, like the Epic2 and Epic Air true wireless headphones. Now it's back with another offering — a new device in the Epic series called the JLab Epic Sport Wireless.
As the name suggests, these headphones are quite obviously built for sports use, which means they'll need to be good at staying in your ears, staying out of the way, and offering a decent sound quality too. Do they succeed in doing so? We put the JLab Epic Sport Wireless headphones to the test to find out.
Design
If you're familiar with JLab Audio's other headphones, then the JLab Epic Sport Wireless headphones won't offer a very surprising design. That's not a bad thing though — we've written in the past that we like their design, especially when it comes to the way they sit in your ear.
Each in-ear unit features a silver JLab Audio logo, and each has an ear hook attached to it. That's good news when it comes to comfort — they'll stay a lot better in your ears. Near the right ear hook, you'll find a small control module, which has a standard three-button setup. You'll also find a few charging pins. Unlike the standard microUSB connection, JLab Audio has included a charging clip that works pretty well. Simply slot the control module into the charging cradle, and it'll be kept in place magnetically.
In the box, you'll find everything you need. You'll get a few cable management clips, the aforementioned charging cradle, a nice clamshell carry case, and a total of six pairs of ear tips. You'll also get a few rubber bumpers that you can install around the in-ear units to keep them a little more comfortable — which we liked.
In general, the JLab Epic Sport Wireless headphones are pretty well designed and feature everything you'll need from them. We liked the charging method much more than conventional charging cables too.
Comfort
Like the Epic2 and Epic Air headphones before them, the JLab Epic Sport Wireless headphones are built to fit nice and snugly in your ears. They're also built to stay in your ears, thanks largely to the overall shape, the ear hooks, and the cable management clips — and they achieve that pretty well. We very rarely felt like the headphones would fall out, and if you're going running or to the gym, you shouldn't worry too much about these falling out all the time.
When we first replaced the ear tips, we were struck by how wide the in-ear protrusion seemed to be, but unlike some other headphones that didn't seem to translate into an uncomfortable experience. Perhaps that's because of how shallow that protrusion is — but either way you'll be able to use these for a few hours at a time without them getting uncomfortable. We still recommend trying out the different ear tips, of course.
Sound
Sometimes sports headphones manufacturers focus solely on design and comfort, leaving sound quality by the wayside. To date, we've found JLab Audio to avoid doing that — and that continues to be true with the JLab Epic Sport Wireless headphones.
While the JLab Epic Sport Wireless headphones don't have an accompanying app, they do have three EQ modes — which we think is pretty cool. One mode is the so-called "signature" sound, and it boosts bass and high-end. The balanced signature doesn't boost anything, and they "bass boost," as the name suggests, boosts the bass.
Let's start with the bass, which is deep, powerful, and pounding. It's clear that there's a slight bass boost here — but it's not overdone and doesn't ever sound overly unnatural. Kick drums were nice and present, while bass guitars and synths were smooth and heavy. Exactly the way they should be for a bit of extra oomph to help get them through their workout.
The mid-range is relatively well-tuned too. There's a heavy and warm low-mid section, with plenty of high-mids to help give the vocals, guitars, and other lead instruments some nice presence.
The high-end seems to be a little more cut than we would have liked — but it's not terribly so. Cymbals simply needed a bit more presence and shine, while the sibilance in the vocals could have helped with clarity too.
These headphones are closed-back, which means there's little bleed from outside noise, and little bleed out from the music you're listening to. We found that while they didn't cut out everything, they did do a pretty good job of at least dampening it.
Performance
The headphones connect to your listening device through Bluetooth 4.2, which means you'll get a standard range of 10 meters, or 33 feet. In general, we found that they were able to deliver that pretty well — though that will depend on things like obstacles.
According to JLab Audio, these headphones will get you around 12 hours of use, which isn't bad at all. In fact, it's quite good. If you're good at keeping your devices nice and charged up, you shouldn't have to worry about them losing charge in the middle of a workout.
Conclusions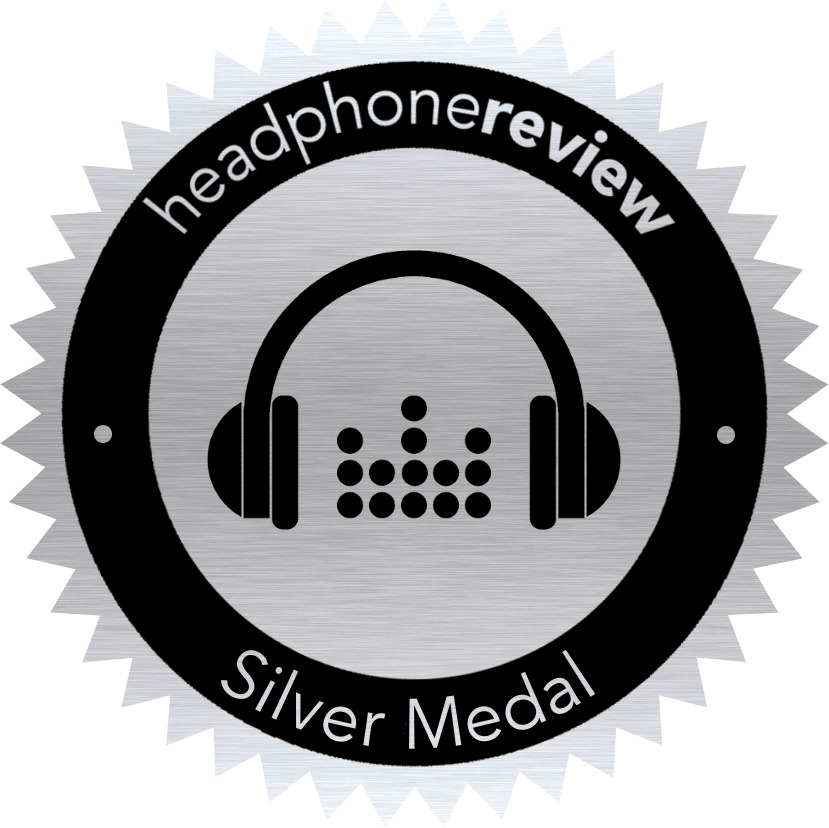 JLab Audio has done pretty well here, and the Epic Sport Wireless headphones are a great follow-up to the Epic2's — and in fact, we think that the new headphones replace the Epic2's as the best sports headphones under $100. They offer a nice design, top-tier comfort, and a great sound-quality — all at under $100. That's quite a feat.
Of course, there is some competition — but all the serious competition is more expensive. The V-Moda Forza Metallo, for example, is a great alternative, but only if you're willing to shell out an extra $30.
Because of their excellent quality, we've awarded the JLab Epic Sport Wireless headphones the Headphone Review Silver Medal.