JLab Audio JBuds Air Sport true wireless headphones review
High-end response isn't the best
JLab Audio has been building some of the best true wireless headphones for the price for a few years now, and the company is back with yet another pair. This time, it's making its headphones even more affordable with the JLab Audio JBuds Air Sport, which come at an impressive $69.
But at such a low price, you would think there would be at least a few trade-offs. Do the headphones perform in the end? We put them to the test to find out.
Design
The first thing you'll notice about the JLab Audio JBuds Air Sport is their design, and they're not bad-looking headphones. They look like JLab Audio headphones, though they're a little more curvy and not quite as thick as other true wireless buds from the company.
As you would expect, the earbuds each have the JLab Audio logo on them, but that's about it — the headphones don't have any buttons on them. Instead the logo doubles as a touch-sensitive area, and you'll use those touch controls to control your audio.
In the box, of course, you'll also get the charging case — which is relatively small and portable. Like other JLab Audio charging cases, the case has a USB cable on the bottom, built right into the case — meaning you won't have to remember to carry a cable around with you. Unlike other charging cases, the case does not have a USB port built into it, so you can't use it to charge other devices. Also in the box, you'll get a total of four pairs of ear tips.
In general, the JLab Audio JBuds Air Sport headphones look good and are relatively portable. The charging case should fit in your pocket or bag nicely, which is nice.
Comfort
JLab Audio has long made super comfortable headphones, and the JLab Audio JBuds Air Sport are no exception to that rule. That's largely thanks to the ear hooks, which are easy to use, and keep the headphones safely in your ears. With the ear hooks, the headphones don't necessarily need to stick deep into your ear canals, like other true wireless headphones might need to.
Sound
At this point we pretty much expect JLab Audio headphones to sound good — and these headphones certainly continue that tradition. Sure, they're not the best-sounding headphones of all time, but for a pair of headphones in this price range, they're not far off.
For starters, the headphones offer a good amount of bass response, which is good news for those that like that extra oomph. Because of that, these will likely be good headphones for things like sports use.
The mid range is decently tuned, but it definitely seems to favor low mids over high mids. That's not a bad thing — there's a lot of warmth to go around here, and while vocals and guitars don't necessarily cut through a mix as easily, they're still relatively present.
The highs probably suffer the most here. There are highs here definitely there, but a little more clarity and detail in the high end may have been helpful. Still, the sound in general is pretty good for a pair of headphones in this price range.
Performance
The headphones connect to your listening device through Bluetooth 5, and you'll get a listening distance of around 10 meters, or 33 feet. We found that they generally retained a pretty good connection, though there were times when the headphones skipped a little.
The battery life on the headphones is very impressive, coming in at six hours on a charge. The battery case on the headphones will get you an extra 34 hours of listening time — bringing the total listening time to a massive 40 hours. That's pretty impressive.
Conclusions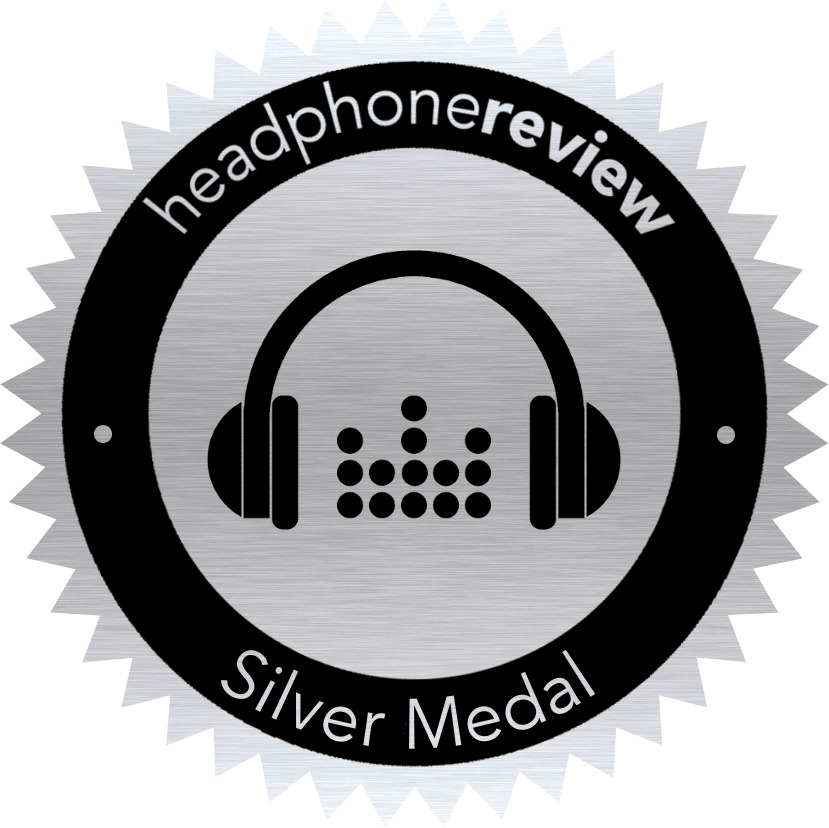 No surprises here — JLab Audio has built another pair of headphones that are excellent for the money. Sure, they're not the best-sounding headphones out there, but they're still well-designed and pretty comfortable.
In fact, because of their super low price tag, the headphones are easily the best sports-focused true wireless headphones for the price. Because of that, we've awarded them the Headphone Review Silver Medal.
Frequency response
20Hz – 20kHz
Active noise cancellation
No
Driver size
8mm
Noise attenuation
Unknown
Driver type
Dynamic
On-ear controls
Yes
Design
Closed
Microphone
Yes
Sensitivity
103dB
Earpad material
Gel
Rated impedance
32Ω
Magnet material
Neodymium
Total harmonic distortion
Unknown
Water resistance
IP66 (Earbuds only)
Rated input power
Unknown
Battery life
6 Hours (+34 Hours)
Maximum input power
Unknown
Wireless distance
10m (33ft)
Wireless connection
Bluetooth 5.0
Cable length
N/A
Wired connection
No
Case type
Charging case
Detachable cable
N/A
In-the-box

Headphones
Charging case
Ear tips (x4 pairs)

Weight
8g per earbud, 75 charging case
Colors
Black