Back Bay Duet 50 true wireless headphones review
Excellent battery life
Nice design
Comfortable
Can have trouble staying in the ears
Highs are a bit lackluster
True wireless headphones are now commonplace, and while there are plenty of offerings, the best options are still a bit pricey. Back Bay, however, thinks it has the solution that problem, with the new Back Bay Duet 50 true wireless headphones.
At under $50, the headphones could be an absolute steal. But are they truly worth considering? We put the Back Bay Duet 50 true wireless headphones to the test to find out.
Design
The first thing you'll notice about the Back Bay Duet 50 true wireless headphones is their design, and they're noticeably small. That's generally a good thing for true wireless headphones — and it may well play into comfort later on.
The buds themselves are relatively simply. They feature a black design, along with the Back Bay logo on the face of either bud. They also each have a button — which makes it relatively easy to control the headphones. Unfortunately, pressing that button means pushing the earbuds into your ears, which can be a little uncomfortable.
The case is also pretty small, coming in at around three inches wide. The case is also all black, and has the Back Bay logo along the top of the device. On the back of the case, there's a MicroUSB port for charging. We would have liked to see a USB-C port here. It's 2019, and even for cheaper devices, USB-C should be the standard, not the aging MicroUSB.
In the box, apart from the headphones and the charging case, you'll get a MicroUSB charging cable, along with a total of four extra pairs of ear tips, bringing the total pairs to five.
Generally speaking, the Back Bay Duet 50 headphones look good. The smaller case will make for a shorter battery life, but it will also make it easier to carry around.
Comfort
As mentioned, the Back Bay Duet 50 true wireless headphones are relatively small — and that does play into comfort. The headphones are also pretty lightweight, and a combination of those things means that it can be easy to forget that they're even in your ears.
Unfortunately, the headphones aren't the best at staying in your ears. We recommend experimenting with the different ear tips in the box to find something that works for you, and once you do you'll likely find something that helps make sure they fit well.
Sound
Inexpensive headphones often do away with a solid sound quality — but thankfully these headphones don't sound bad at all. Sure, they don't sound incredible, but for a pair of headphones in this price range, they actually have a lot going for them.
Let's start with the bass, which is relatively deep and powerful. Kick drums are able to punch through a mix pretty easily, and bass guitars sound smooth and deep. They're not Beats headphones, by any means, but they still offer a good bass response, which we were glad to hear.
The mid range is pretty well-tuned too. There's a solid low-mid response, coupled with enough high mids to push through a vocal or guitar track.
The area that suffers the most is the high-end response. High-end extension is a little lacking, and the highs that are there seem a little muted. Still, not bad at all for headphones in this price range, but something to note.
The headphones had fine soundstage, but we did hear some distortion, even at moderate levels. It wasn't over the top, and most probably won't notice it.
Performance
The headphones are small, but they still offer an incredible battery life. Turns out, the size doesn't have much of a negative affect on battery. These headphones can get an impressive eight hours of use at a time, with the case offering a whopping 40 hours of use in total. That's far more than the vast majority of true wireless headphones.
The headphones will connect to your listening device through Bluetooth 5.0, and you'll get a listening range of around 10 meters or 33 feet. We found that the headphones were pretty good at retaining a strong connection without skipping or jumping at all.
Conclusions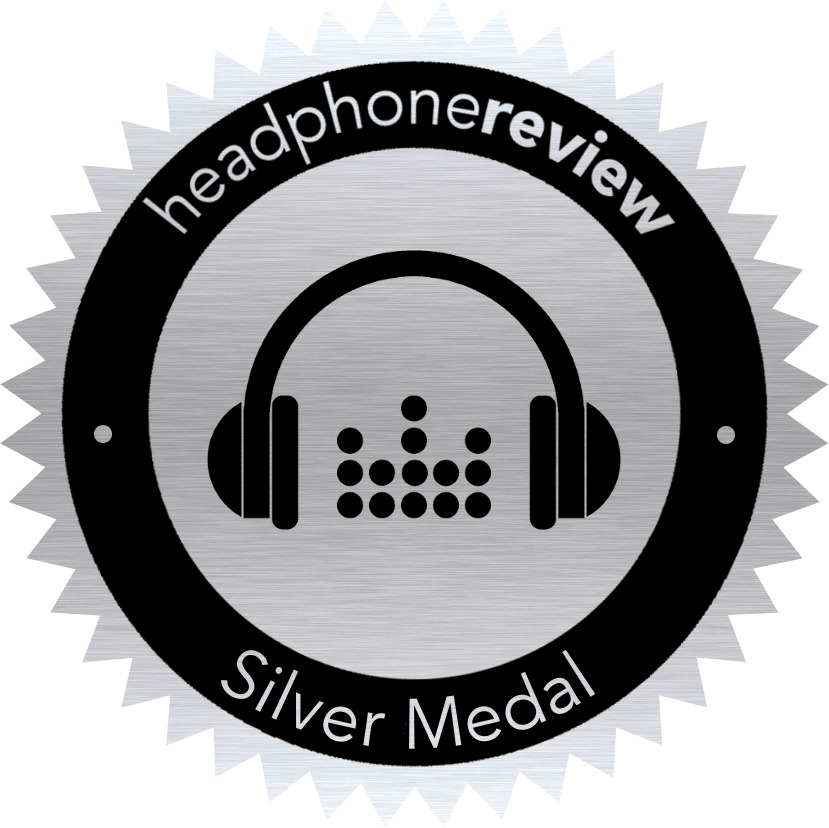 The Back Bay Duet 50 true wireless headphones were, perhaps surprisingly, pretty high-quality headphones, They're well-designed and sound decent for the price, plus they offer a stellar battery life for true wireless headphones. Sure, they're not the best at staying put, but if you experiment with ear tips, you should be able to find something that works.
But are they the best option? Well, it depends on your needs. If you are looking for a pair of true wireless headphones that stay in your ears, then it's worth checking out something from JLab Audio, like the JLab JBuds Air Sport, which come at $70.
Considering their excellent value for money and great battery life, we're awarding the Back Bay Duet 50 headphones they Headphone Review Silver Medal.