JBL Under Armour True Wireless Flash headphones review
Nice sound quality
Good at staying in your ears
True wireless headphones are becoming increasingly popular, thanks largely to products like Apple's AirPods. If, however, you're into sports, there aren't all that many options for you when it comes to true wireless headphones. JBL and Under Armour have partnered once again to find a solution — the JBL Under Armour True Wireless Flash headphones
Of course, these aren't the only sports-focused true wireless headphones out there, even if they are one of the few. There's also the JLab Audio Epic Air Elite headphones, which we really liked. Do the True Wireless Flash headphones represent a challenge to the JLab Audio Epic Air Elite headphones? We put them to the test to find out.
Design
The first thing you'll notice about the JBL Under Armour True Wireless Flash headphones is their design, and they're not bad-looking by any means. The earbuds themselves are mostly black with red highlights, similar to any other JBL/Under Armour headphones. They are a little bigger than some other true wireless headphones, though that's not necessarily a bad thing if JBL has figured out a way to make sure that the weight doesn't mean that the headphones fall out a lot.
On the face of each earbud, there's a button which can be used to control various aspects of the headphones. For example, you can play and pause audio by single-pressing the button on the right earbud, or press the left earbud's button to enable "bionic hearing" which essentially just allows you to hear your surroundings better.
The charging case is pretty nice too, though it's also a little larger than some might like. On one end of the charging case, you'll find LED indicators for battery level and a MicroUSB charging case. We're frustrated that JBL hasn't adopted USB-C here. True wireless headphones are supposed to be about the future of personal audio, but continuing to use MicroUSB isn't very future-facing at all. On the other end of the charging case there's a nylon strap.

In the box, there's a nice selection of accessories. Apart from the headphones themselves, and the charging case, you'll also get a total of three pairs of winged ear tips and two pairs of standard ear tips. You'll also get a charging cable.
In general, we don't mind the design of the JBL Under Armour True Wireless Flash headphones, but we would have liked them to be a little smaller and lighter.
Comfort
Once we put the JBL Under Armour True Wireless Flash headphones in our ears, many of our concerns with their size disappeared. That's largely thanks to the sports wings, which are very good at helping ensure that the headphones stay firmly in your ears without falling out. That's not to say that they're perfect — it's still well-worth experimenting with the different ear tips and fins, as without the proper size for your ears, you may run into issues with the headphones falling out.
Even if you don't use the headphones for sport, they're actually pretty comfortable. Like any in-ear headphones, they're not the most comfortable out there, but they are perfectly fine for listening for at least a few hours.
Sound
When you're working out, you may not be concerned with getting the most natural-sounding audio ever, unless you're a die-hard audiophile. Instead, it can be okay to have boosted lows to help motivate you a little more. The JBL UA True Wireless Flash headphones deliver a good listening experience with plenty of those low frequencies.
The low end is certainly pronounced, but JBL doesn't go over the top here. The bass is thick and powerful, while still remaining smooth and easy to listen to. That's good news for those that like bass, but don't want it to overshadow other frequencies.
The mid range is pretty well-tuned, but it's not incredible. The low mids seem to be a little cut back compared to the high mids, which are a little more boosted. It's not a bad sound, but a little more low mid response would have been nice.
The high end is relatively detailed and clear, which is always nice to hear. Cymbals shine through a mix decently well, and percussion is easily able to cut when it should. Sure, more high end is extension would have been nice, but that's hard to expect from a pair of in-ear headphones in this price range.
The only real negative to note about these headphones is that there is some background hiss at lower volumes or when playback is paused. It's not too loud, and you won't notice it at normal listening volumes, but it's still something to keep in mind.
Performance
The JBL Under Armour True Wireless Flash headphones connect to your listening device through Bluetooth 4.2, and as such you'll get a listening distance of up to 10 meters or 33 feet. We never really had any major issues with connectivity except for one single instance where the headphones fell out of sync and then immediately synced up again.
The battery life on the headphones sits in at five hours on a charge, which is actually pretty good. The charging case will give you an additional 20 hours of use, or four charges.
Conclusions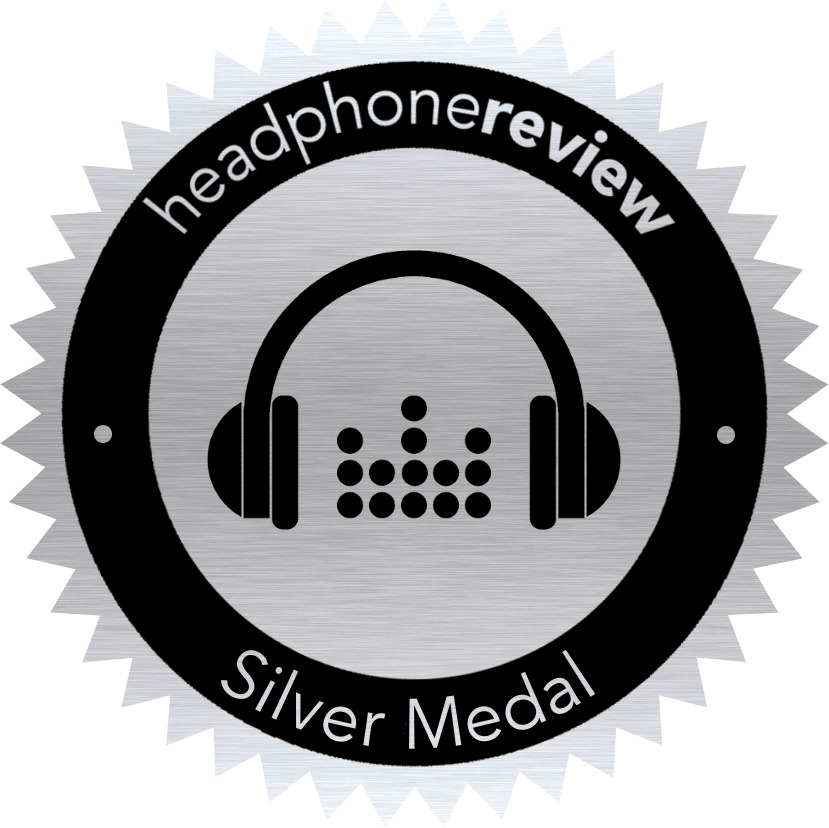 The JBL Under Armour True Wireless Flash headphones has a decent design, but the best thing about them is that they're pretty good at staying in your ears and sound good too.
But are they really the best true wireless headphones for sports? Well, they're one of the best — but we would still recommend the JLab Audio Epic Air Elite headphones for most sports use, as they're still better at staying in your ears, which is a big deal.
Still, that's not to say that we don't like these headphones. In fact, we like them a lot — and because of their value we're giving them the Headphone Review Silver Medal.
| Store | Price |
| --- | --- |
| | $169.95 |
| JBL | $169.95 |
Frequency response
20Hz-22kHz
Active noise cancellation
No
Driver size
DRIVER SIZE
Noise attenuation
Unknown
Driver type
Dynamic
On-ear controls
Yes
Design
Closed
Microphone
Yes
Sensitivity
95dB
Eartip material
Gel
Rated impedance
14Ω
Magnet material
Unknown
Total harmonic distortion
Unknown
Water resistance
IPX7
Rated input power
Unknown
Battery life
5 Hours (+20 Hours)
Maximum input power
Unknown
Wireless distance
10m (33ft)
Wireless connection
Bluetooth 4.2
Cable length
N/A
Wired connection
No
Case type
Charging case
Detachable cable
No
In-the-box

Headphones
Charging Case
MicroUSB charging cable
Standard ear tips (x2 pairs)
Winged ear tips (x3 pairs)

Weight
16g (0.56oz)
Colors
Black