Focal Sphear Wireless headphones review
Great sound
Comfortable
Nice design
Focal may be better known in some circles as a manufacturer of ultra high-quality studio monitors, but the company also makes headphones — and we've quite enjoyed headphones like the Focal Elear, Focal Spark, and Focal Listen headphones. Now, the company is back — with the Focal Sphear Wireless headphones.
The headphones feature an in-ear, wireless design, and clearly have a lot to offer. But are the headphones worth the $130 price tag? We put the headphones to the test to find out.
Design
The Focal Sphear Wireless headphones look like other Focal in-ear headphones in many ways. The earbuds feature a silver cap on each, with the Focal logo and a relatively small build. Part way down the right side of the cable, you'll find a three-button remote with a MicroUSB charging port. At the back of the cable, there's another module that we assume houses a battery.
Generally speaking, the headphones look quite good. They're not ultra flashy and could even be considered slightly boring in design — but for those that don't like to draw too much attention to themselves, the headphones should do just fine.
In the box, apart from the headphones themselves, there's a good selection of accessories. You'll get a small carry pouch, along with a total of three pairs of gel tips, and three pairs of memory foam tips. We really appreciate the inclusion of memory foam tips — they're more comfortable to use, and ensure that the headphones stay in your ears. There's also a MicroUSB charging cable — though we wish Focal went for USB-C, as it's the standard that everyone should be using in 2019. Last but not least, there's a small magnetic cable clip, which is a nice inclusion.
Comfort
The Focal Sphear Wireless headphones include plenty of ear tips, and we really appreciate that. It's definitely worth experimenting with the different ear tips, but we think the majority of people will find something that works for their needs. On top of that, considering the fact that the ear tips are relatively small, the headphones sit nicely in the ears, which is always nice.
Generally, we found that the Focal Sphear Wireless headphones are more than comfortable enough for long listening periods, and good at staying in the ears, even despite some movement. While you might get mixed results with full-blown sports use, for general use the headphones work very well.
Sound
Perhaps the best thing about Focal's expertise in the audio field is the fact that it translates pretty well to the company's headphones. We found that the Focal Sphear Wireless headphones sound pretty good — which is definitely always nice to see.
The bass response, for starters, is punchy and well-tuned. The low frequencies aren't overly prominent here — and some might like a little extra in the bass department — but those that like a clean and natural sound will appreciate what the headphones have to offer in the low end.
The mid-range is very well-tuned. Low mids are relatively warm, again, without being overbearing, while high mids offer enough presence for vocals and guitars, which is also nice.
High end is perhaps where the headphones shine the most. Often, in-ear headphones can sacrifice highs, but Focal has managed to steer clear, giving the Sphear Wireless headphones a clear and detailed high end. The highs help make the headphones fun to listen to.
Performance
The Focal Sphear Wireless headphones look good, are comfortable, and sound great — but how do they perform? Well, they're fine, but not great. These headphones offer an eight hour battery life, and we would have liked to see a little more from them.
The headphones connect to your listening device through Bluetooth 4.1, which means they'll get a listening range of up to 10 meters, or 33 feet. We found that they generally retained a connection well, and never really skipped or jumped.
Conclusion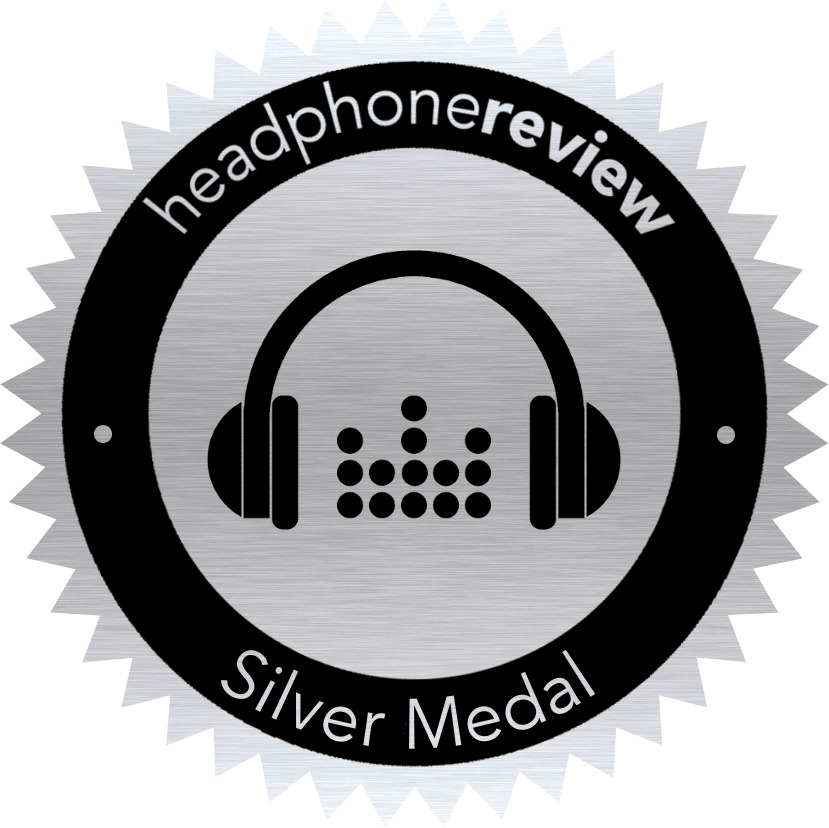 The Focal Sphear Wireless headphones are yet another home run from Focal. They look great, are quite comfortable, and sound great too. Sure, the battery isn't the best we've ever seen, but if you're generally good at keeping things charged up, then we don't think that will matter to most people.
But is there a better option for the price? Well, that depends. If you're looking for sports headphones, then we recommend the Jaybird Tarah Pro headphones. For normal listening, however, we absolutely recommend the Focal Sphear Wireless headphones to anyone who appreciates a natural sound and a comfortable fit.
Because of their great audio quality and comfortable feel, we're awarding the Focal Sphear Wireless headphones the Headphone Review Silver Medal.