Thore C250 wireless over-ear headphones review
Great sound for the money
Could be more comfortable
A little cheaply built
Thore may not be the first company you think of when you think headphones, but it turns out the company has some decent offerings. A few weeks ago, we looked at the Thore V100 Lightning earbuds, with decent results. Now, it's time for a pair of over-ear cans — the new Thore C250 wireless over ear headphones.
The headphones can connect wirelessly or through your phone's Lightning connector, and seem like they could have a lot going for them. Are they worth buying, or should you spend your cash elsewhere? We put the Thore C250 headphones to the test to find out.
Design
The Thore C250 headphones look nice, but there's little that makes the headphones stand out from the rest. That's not to say they look bad — they don't — just that they're not necessarily all that unique in design.
The headphones themselves are black with chrome accents, and it's a decent look. On the left ear cup, you'll find an aux port, while on the right ear cup, you'll find volume controls and power controls and a small door under which is a MicroUSB port for charging. We were disappointed to see MicroUSB here — it's 2019, and USB-C should be standard.
There are a few things that make the Thore C250 headphone feel a little cheap. For starters, the headphones are largely built out of plastic, and there were times when it felt like the headphones could break. Not only that, but the ear cups don't swivel at all — which will play into comfort later on.
In the box, there's a decent selection of accessories — with some notable things missing. You'll get a MicroUSB charging cable, a standard aux cable, and an aux to Lightning cable, which is a nice inclusion. There's no carry case or pouch though — which was a little frustrating to see.
Comfort
As mentioned, the Thore C250 headphones don't swivel at all, and as a result the headphones can feel a little uncomfortable at times. Thankfully, the ear cups seemed to be largely in a decent spot, but those with slightly different-shaped heads may find them more uncomfortable.
Generally speaker, the headphones offer a decent clamp and enough padding in the ear cups and under the headband, which is always handy. Overall, while there were a few issues with comfort, they didn't feel terrible, including over long periods of time.
Sound
The Thore C250 headphones may not be the most impressive when it comes to design and comfort, but ultimately the most important thing to consider is how the headphones sound — and thankfully, they actually sound pretty good.
For starters, the bass response is tight and punchy. Kick drums punch straight through a mix with ease, without going over the top. Bass guitars and smooth and solid, without being too muddy. We quite like how the bass sounds on these.
The mid range isn't bad either, though not quite as manicured as the low end. There's a decent amount of warmth in the low mids, and while generally the high mids sound good, there are a few problem frequencies. In general, the high mids seem to take back seat a little to the lower mids, and the result can be vocals and guitars that don't shine through as much. There's also a boost at around 400-450Hz that seems to give snare drums a bit too much of that "bong" sound, which can be distracting — but not too bad.
The highs here are relatively good-sounding. Cymbals sizzle well and there's a good amount of sibilance on offer by vocals. The extension of the high end isn't the best, but then again, it rarely is with wireless headphones.
We were pleasantly surprised by the sound quality of the Thore C250 headphones. Sure they're probably not the best headphones for audiophiles, but they sound better than most headphones in their price range.
Performance
The Thore C250 headphones connect to your listening device through an unspecified version of Bluetooth, and you'll get a listening distance of 10 meters, or 33 feet. During testing, we generally found that the headphones retained a good connection without too many skips or jumps.
When it comes to battery life, the headphones will last for 16 hours on a charge, which is decent, but not mind-blowing. Other over-ear headphones can range up to 25 or even 30 hours, and while we wouldn't expect a top-tier battery life like that from headphones in this price range, at least 20 hours would have been nice.
Conclusions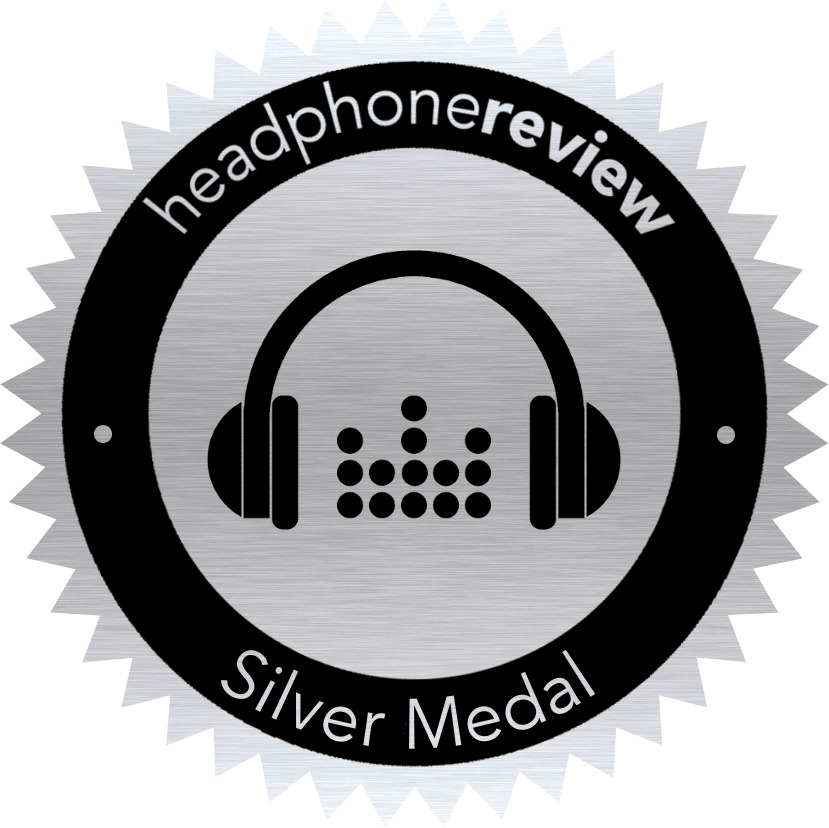 The Thore C250 headphones actually quite surprised us. Sure, they're not the prettiest headphones out there, and they could be more comfortable, but they sound pretty good for headphones in their price range, and that makes them a decent choice.
But are they the best choice in their price range? Well, no. Easily the best headphones in this price range are the Audio Technica ATH-S200BT headphones, which are better-designed and more comfortable, and about as good-sounding. They also perform a lot better thanks to their massive 40 hour battery life.
Still, that doesn't take away from the fact that the headphones have a lot going for them — and because of that, we've awarded the Thore C250 headphones the Headphone Review Silver Medal.
Frequency response
Unknown
Active noise cancellation
No
Driver size
40mm
Noise attenuation
Unknown
Driver type
Dynamic
On-ear controls
Yes
Design
Closed
Microphone
Yes
Sensitivity
110dB
Earpad material
Foam
Rated impedance
32Ω
Magnet material
Unknown
Total harmonic distortion
Unknown
Water resistance
No
Rated input power
Unknown
Battery life
16 Hours
Maximum input power
Unknown
Wireless distance
10m (33ft)
Wireless connection
Bluetooth
Cable length
1.2m (4ft)
Wired connection
Yes
Case type
N/A
Detachable cable
Yes
In-the-box

Headphones
Aux cable
3.5mm to Lightning cable
MicroUSB charging cable

Weight
255g
Colors
Black