Audio Technica ATH-CK3TW true wireless headphones review
Excellent sound quality
Great value for money
Don't stay in the ears very well
Design is a bit boring
True wireless headphones have become increasingly common over the past few years, but it's only recently that more traditional audio companies have been adopting the trend. The latest company to do so is Audio Technica, which recently launched the Audio Technica ATH-CK3TW true wireless headphones.
Audio Technica may be an audio-first company, but the earbuds themselves are relatively inexpensive, coming in at $100. Are they worth buying, or do they sacrifice too much to hit that price point? We put the Audio Technica ATH-CK3TW true wireless headphones to the test to find out.
Design
The Audio Technica ATH-CK3TW true wireless headphones are generally pretty unassuming. The earbuds themselves aren't all that unique in terms of design, save for the Audio Technica logo, which you'll find on the cap of each. The headphones are available in three colors — black, white, and blue. We're reviewing the white model, and it looks fine.
On each earbud, you'll get a single touch-sensitive control button. We're glad there are touch controls here and not physical buttons — as it would mean pushing the buds into your ears simply to control the headphones.
The charging case is relatively unassuming too. The case is pretty small and will easily fit in most pockets, which is always handy. It has a USB-C port on the right-hand side, and that's about it.
In the box, apart from the earbuds themselves, you'll get a USB-A to USB-C charging cable and a total of four pairs of ear tips, including the tips that come pre-installed on the headphones. It doesn't sound like a huge selection of accessories, but it's pretty much everything you'll need.
Comfort
The Audio Technica ATH-CK3TW headphones don't have sports wings or over-ear hooks — and the result is that they're not the best at staying in your ears. The good news is that the headphones do come with a decent selection of ear tips, so it's a little easier to find something that fits well in your ears, but even after some experimentation it never felt like the headphones were super secure.
Once we did find a pair of ear tips that worked for our needs, the headphones were relatively comfortable.
Sound
Audio Technica has long been a well-respected audio company, so you would expect its headphones, even in this price range, to sound pretty good. And thankfully, they deliver. Sure, they're not the best-sounding headphones you'll ever hear, but for a pair of $100 headphones, they have a lot to offer.
The bass response, for starters, is relatively thick and powerful, despite the headphones' small size. Kick drums easily punched through a mix, while bass response was smooth and strong without going over the top or being too muddy.
The mids are well-tuned too, and stand apart nicely from other frequency ranges on offer here. Low mids offer a good amount of warmth, while high mids allow vocals, guitars, and synths to shine through.
High frequencies sound good too, despite the fact that they often don't for headphones in this price range. The Audio Technica ATH-CK3TW headphones offer a good amount of detail and clarity, and while they're not the most detailed headphones out there, most will be happy with the detail on offer here.
Performance
The Audio Technica ATH-CK3TW true wireless headphones connect to your listening device through Bluetooth 5.0, and we found that they retained a good connection throughout testing.
When it comes to battery life, you'll get six hours of listening time on a single charge, which is fine, but not necessarily groundbreaking. The battery case will get the headphones an extra 24 hours, bringing the total to 30 hours. That's pretty good.
Conclusions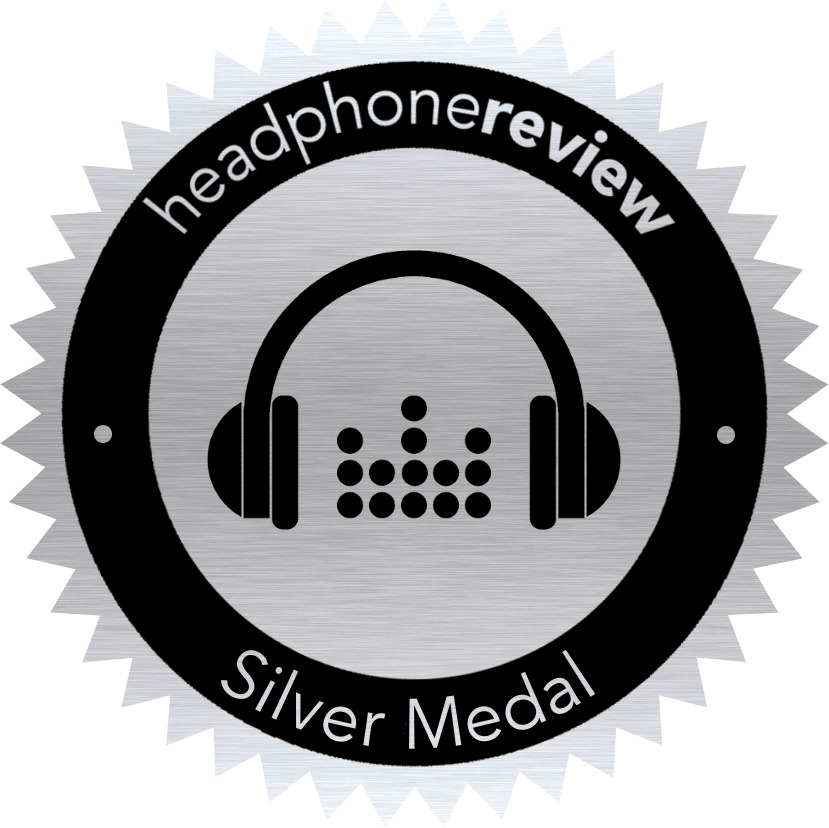 At $100, the Audio Technica ATH-CK3TW headphones are a great deal. Sure, they're not the best-fitting headphones out there, nor do they have the most unique design, but they sound great, and come at an affordable price.
But are they the best option in their price range? Well, it depends what you're looking for. If you're looking for something for sports, you'll want something that can better stay in your ears — in which case it's worth considering the JLab Audio JBuds Air Sport. If, however, you're willing to put up with some fit issues and want a great sound quality, these headphones are the way to go.
Because of their great sound quality and good value, we're awarding the Audio Technica ATH-CK3TW the Headphone Review Silver Medal.
Frequency response
20Hz – 20kHz
Active noise cancellation
No
Driver size
5.8mm
Noise attenuation
No
Driver type
Dynamic
On-ear controls
Yes
Design
Closed
Microphone
Yes
Sensitivity
98dB
Eartip material
Silicone
Rated impedance
16Ω
Magnet material
Unknown
Total harmonic distortion
Unknown
Water resistance
Unknown
Rated input power
Unknown
Battery life
6 Hours (+24 Hours)
Maximum input power
Unknown
Wireless distance
10m (33ft)
Wireless connection
Bluetooth 5.0
Cable length
N/A
Wired connection
No
Case type
Charging case
Detachable cable
N/A
In-the-box

Earbuds
Charging case
Ear tips (x4 pairs)
USB-A to USB-A charging cable

Weight
49.7g (charging case), 4.7g (each earbud)
Colors
Black, white, blue