HyperX Cloud Flight wireless gaming headset review
Excellent sound quality
Very comfortable
Gaming headsets are evolving. There was once a time when gaming headsets were pretty much wired-only — but now we're slowly but surely seeing great wireless headsets — like the Astro A50 and the new new SteelSeries Arctis 3 Bluetooth. Now, it's HyperX's turn — the company has just launched the new HyperX Cloud Flight headset.
HyperX has a long history of offering great headsets at a reasonable price. We've reviewed a few of their previous offerings, including the Cloud Stinger and the Cloud Revolver S. Does the new HyperX Cloud Flight like up to the HyperX name? We put it to the test to find out.
Design
If you haven't seen a HyperX headset before, they all have similar design cues — though that isn't necessarily a bad thing. The Cloud Flight is really no different. The headset offers the same black look with red highlights, though this time around the red highlights are a little more prominent. Why? Because they light up.
Other than those red light-up highlights, the headset is a little basic. Again, that's not necessarily a bad thing — but if you're looking for crazy colors and an out-there design you may want to look elsewhere. Because the headset offers wireless features, you'll find many of the controls on the ear cups. On the left ear cup, you've got the power button, microphone input, microUSB input for charging, and a 3.5mm jack to use in wired mode. On the right ear cup can be found a volume wheel, which actually controls the volume of your output device (in my case, a computer), rather than any kind of amplifier on the headphones themselves. We didn't notice this right away, but the left plate on the ear cup is also a button — simply press it in to mute or un-mute the microphone.
In general, the headset is quite well-built. Like other HyperX headsets, the plastic used is a nice, smooth, solid plastic, while the metal is used in all the right places. Sure, a little more metal is always welcome, but in general the headset seems strong enough to handle most situations you can throw at it.
In the box, you'll get everything you need. Apart from the headset itself, you'll find a microUSB charging cable and an aux cable for wired use, along with a detachable microphone. You'll also get a USB dongle — unlike other wireless headsets, you can't just connect directly to your computer through Bluetooth — the headset communicates wirelessly with the dongle instead. We assume that was to address any lag issues with Bluetooth.
Comfort
HyperX has always put a big emphasis on comfort, and the HyperX Cloud Flight is no different. The headset features plenty of padding in both the ear cups and under the headband — ensuring that you can wear the headset for hours on end without any issues.
Another thing that helps make the headset comfortable is the fact that it's pretty light. Not overly light, but light enough. That probably has to do with the fact that it's largely built from plastic, but once you put the headset on you won't be complaining.
Overall we found that the headset was more than comfortable enough. A little more padding under the headband would be helpful, but it was by no means a big issue.
Sound
We've tested plenty of HyperX headsets, and found that most of them sound pretty darn good, especially for their price. The HyperX Cloud Flight is no exception to that rule.
Let's start with the bass, which is relatively deep and powerful without going over the top. Things like explosions and the rumble of cars will be nice and deep, while the bass sounds great in music listening too. It's not overly natural, to be sure, but that's not a bad thing in this case — and if you're gaming with the headset you won't find yourself thinking that it sounds unnatural at all.
The mid-range is also well-tuned. The low mids are pretty warm, though not overly loud, while the high mids seem slightly boosted. That's a good thing for a gaming headset — it helps accentuate your teammates' voice, while pushing things like vocals and guitars forward in a mix when listening to music.
The high-end, we found, was especially well-tuned. You'll notice this in the crack of a gunshot or the screech of tire, but it also helps with things like cymbals in music.
In general, we think that this headset sounds great. It's not as natural as some music-lovers might like, but who are we kidding, this headset isn't built for music — and even if it was, the vast majority of people would love how it makes music sound. It makes games sound great too.
Performance
One of the standout features of this headset is that, unlike some other headsets, it offers a 30 hour battery life. That's a pretty big deal — especially considering the fact that gamers may use these a lot longer than music-lovers would use a pair of wireless headphones.
Also unlike other wireless headsets is the fact that this headset connects through a propriety standard, and we're not exactly sure what it is. That's not a bad thing at all — and we found that generally it was able to hold a steady connection even at pretty far distances. It didn't work that well through a lot of obstacles — but you'll probably be mostly using it while sitting at your computer anyway.
Microphone
The microphone on the HyperX Cloud Flight headset was actually pretty crisp for a headset in this price range. In general, it was able to pick up my voice well without introducing a ton of hiss or background noise, which is really all you need in a gaming headset microphone.
Of course, as is usually the case, we would still recommend buying a dedicated microphone to record things like podcasts or Let's Play videos — but for talking to your teammates, the microphone included with this headset is more than capable.
Conclusions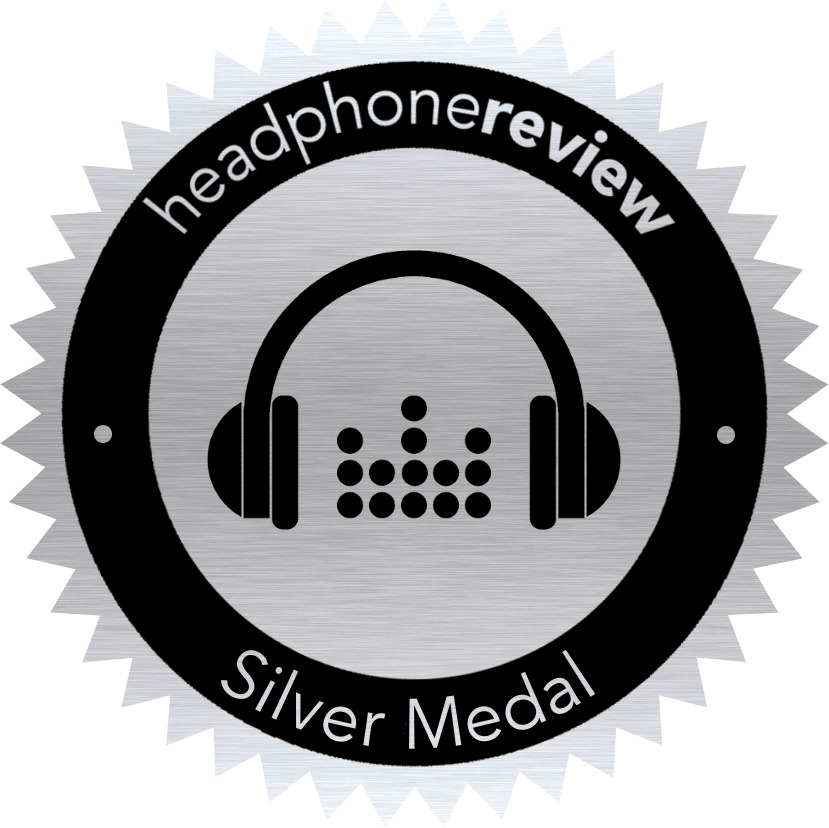 The HyperX Cloud Flight headset is another great option from the company, which is slowly but surely building a pretty impressive portfolio of headsets.
But, of course, there are other competing headsets out there, and they have a lot to offer too. Perhaps the most notable competing wireless gaming headset is the SteelSeries Arctis 3 Bluetooth, which also offers a super-long battery life, coming in at 28 hours, also sounds great, and is a touch more comfortable, and a touch less expensive. If we had to choose one, we would go for the SteelSeries Arctis 3 Bluetooth.
That, however, doesn't make the HyperX Cloud Flight a bad choice. We found that it sounded a little better overall, while the microphone was a bit better too. You pay for that extra sound quality though — the Cloud Flight comes in at $160, while the Arctis 3 Bluetooth at $130.
Either way, the HyperX Cloud Flight headset is an excellent option. So much so, that we've awarded it the Headphone Review Silver Medal.
| Store | Price |
| --- | --- |
| | $159.99 |
| | $159.99 |
| HyperX | $159.99 |
Frequency response
20Hz – 20kHz
Active noise cancellation

No
Driver size
50mm
Noise attenuation
Unknown
Driver type

Dynamic
On-ear controls
Yes
Design

Closed
Microphone
Yes
Sensitivity
106dB
Earpad material
Foam
Rated impedance

 32Ω
Magnet material
Neodymium
Total harmonic distortion

<2%
Water resistance
No
Rated input power

Unknown
Battery life
30 Hours
Maximum input power

Unknown
Wireless distance
Unknown
Wireless connection

Yes
Cable length
1.3m (4ft)
Wired connection

Yes
Case type
No
Detachable cable

Yes
In-the-box

Headphones
Microphone
USB dongle
Aux cable
MicroUSB cable

Weight
300g (10.6oz)
Colors
Black