Astro A50 Wireless gaming headset review
Excellent sound quality
Very comfortable
Nice design
Microphone leaves a little to be desired
Astro has a history of delivering some of the best gaming headsets on the market, and while they may not always be the most cost-effective, that doesn't mean they're not worth the cash if you have some to spare. One of the most recent models in the lineup is the Astro A50, the company's top-tier headset, available for Xbox One, and PlayStation 4/PC.
The headset, however, doesn't come cheap. If you're thinking of spending $300 on any pair of headphones, it would be nice to know that it's top quality. But is it? We put the Astro A50 headset to the test to find out.
Design
The first thing you'll notice about the Astro A50 is its design, and it's a pretty interesting one. The headset takes much of its inspiration from its predecessor, the Astro A40. It offers relatively large earcups that are mounted on an equally large plastic and metal frame. Those earcups themselves are actually attached to some metal colored pipes, which are blue if you get the PlayStation 4 version, or green if you get the Xbox One version.
While you may look and photos and argue that the headset looks pretty heavy, this isn't actually the case — it's much more flexible and light than you would think.
On the right earcup, you'll find the majority of the controls, including a power switch, a three-way EQ slider, a volume dial, and a Dolby button. You can also press on the cover of the earcup itself to adjust the balance between voice and game sounds. It's a nice selection of controls, and while it will take some to get used to all the controls, once you're set up you shouldn't need to change controls all that much. On the bottom of each earcup, there's a connector for the headset's dock, and through those pins you'll charge the headset.
While the right earcup houses all the controls, the left earcup is where you'll find the microphone, which can be lowered when in use and folded back up when you don't want to use it.
In the box you'll find quite a selection of accessories, including a dock, microUSB charging cable, and an optical cable, which you'll use with the PlayStation 4. The dock itself is quite sleek and stylish, and it features a few different lights on the front to let you know how charged the headset is, whether Dolby is on or not, and so on. The back is where the USB and optical ports can be found.
You can also get an extra accessory pack with extra earpads and headpads, and we got a kit with leather padding rather than the soft fabric included on the stock model.
In general, the Astro A50 headset looks great and is very solidly built. While it's largely made with plastic rather than metal, the fact is that its strong enough for day-to-day use. On top of that, the headset will largely stay at home — so you don't need something bullet-proof, and being lighter will certainly be helpful.
Comfort
Gaming headsets are a little different than normal headphones in that a heavy emphasis is placed on comfort, largely because of the fact that gamers tend to wear their headphones for longer periods of time. Thankfully, Astro has taken that on board, and the Astro A50 headset is extremely comfortable.
There's plenty of padding on both the earcups and the headband, and we wore the headphones for hours on end without feeling like they got too uncomfortable. On top of that Astro has taken measures to ensure that the headset is light, and they don't clamp too hard either. On top of that, it's super easy to replace the pads with others, thanks to the magnetic design used on the padding.
In general, Astro has hit a home run with the Astro A50 headset in the comfort department. They're light, don't clamp too hard, and there's plenty of padding. If we had to come up with a complaint, we would say that they can get a little warm — but far less so than other headsets, and it's barely noticable.
Sound
Sound is an important aspect to consider on any pair of headphones, and Astro has taken a number of steps to ensure that sound quality is as good as possible on the A50. The headphones feature Dolby 7.1 surround sound, and because of that can deliver nice and immersive audio in any gaming situation. Even in non-gaming situations, surround sound presents a very interesting take. For example, listening to podcasts with surround sound on made it feel like the people talking were actually in the room with you. On top of that, the headphones are open-back, which helps them sound a little more realistic.
The headset also offers a small switch with three different EQ modes — Astro, Pro, and Studio. Astro is balanced, while Pro offers a bit of a bass boost, and Studio seems to emphasis the high-end a little more. It's a nice feature, though you'll probably just find your favorite and then leave it as it is.
The bass on the headphones is deep and powerful. Explosions in Star Wars: Battlefront were nice and heavy without being overbearing, and gunshots are strong and jarring — just like they should be. Coupled with surround sound, the bass here will help you feel like you're really there.
The bass isn't the only great-sounding frequency range. Mids are well-tuned, with an ever-so-slight bump in the high-mids to help voices come through more easily.
The high-end sounds great too. There's plenty of presence in the cracking of bones in fighting games, while car engines sounded nice and crisp.
Astro has really done well in the sound department. Not only are the headphones extremely well-tuned, but the surround sound works quite well, and is very immersive.
Performance
These headphones are among the few wireless gaming headsets, and it's an interesting combination. There's nothing worse than your headphones running out of juice in the middle of a game, but thankfully Astro has managed to find a way to avoid that problem — the dock is where your headphones will live when you're not using them, so they'll charge up overnight without you needing to remember to plug them into anything. Just a note, you will need to ensure the headphones are properly placed on the dock — a few times we put them on the dock only to find that they were slightly off, and weren't charging.
When fully charged, the headphones will offer a hefty 15 hours of battery life. That's not much compared to other non-gaming wireless headphones, but the fact is that — in theory — these headphones really only need to last one gaming session at a time, as they'll be charged in-between. Perhaps you can use it as a nice timer — if you've been gaming for 15 hours straight, it's probably time to go outside for a bit.
While it's not specifically said on the Astro website, we assume that they use Bluetooth to connect, and they do so quite well. They offer a standard 30 feet, or 10 meters, of range, and we never experienced any skips or interrupted audio without straying away from the computer.
Microphone
The microphone is probably the weakest aspect of the Astro A50 gaming headset, but it's still not bad. The audio quality is generally fine for in-game chat, but at times you might sound slightly distant, and there is a slight distortion to the voice. It's not the worst, and you'll definitely be able to get around it, but if you're filming Let's Play videos or recording podcasts, you may want to get a dedicated microphone to achieve a better audio quality.
Conclusions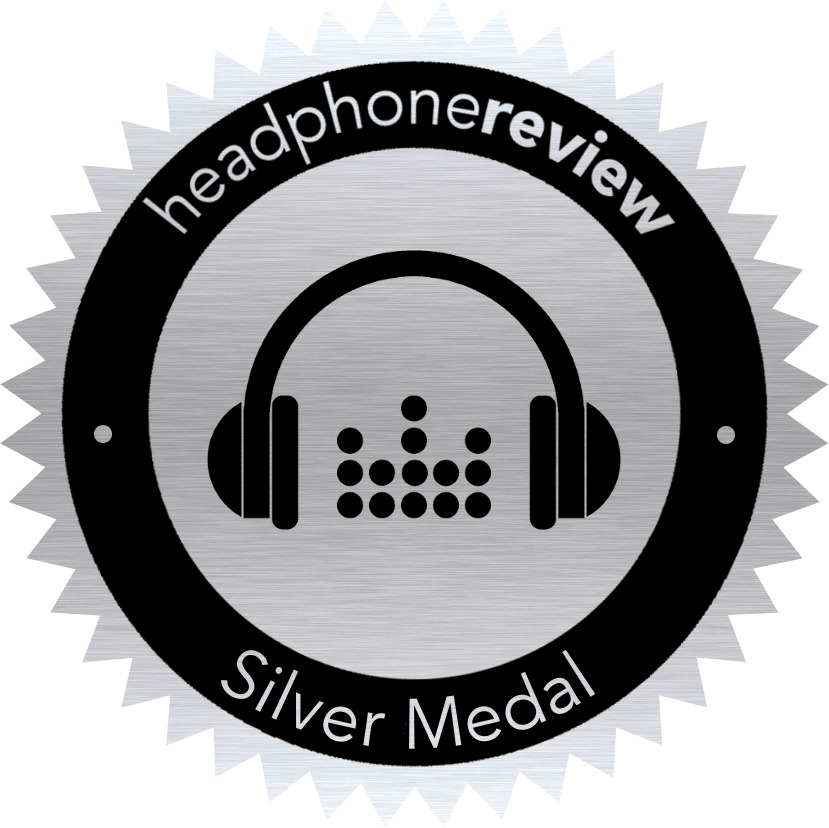 Astro has really done well with the Astro A50 gaming headset. The headphones are well-designed and quite light, very comfortable, and they sound great. We loved the sound quality of the Dolby surround sound, and while the microphone left a little to be desired, it wasn't a deal-breaker by any means.
We would argue that the Astro A50 gaming headset is the best all-around headset available, but they are a little pricey. They performed generally better than the HyperX Cloud Revolver S, but the Cloud Revolver S still offers better value for money, so if you're on a budget it may be a little better. If, however, you don't mind shelling out the $300, the Astro A50 gaming headset is the headset you should go for.
In fact, thanks to the superior quality of this headset, the Astro A50 has won the Headphone Review Silver Medal.
| Store | Price |
| --- | --- |
| | $299 |
| | $299 |
| Astro | $300 |
| | | | |
| --- | --- | --- | --- |
| Frequency response | | Active noise cancellation | |
| Driver size | | Noise attenuation | |
| Driver type | | In-line controls | |
| Design | | Microphone | |
| Sensitivity | | Earpad material | |
| Rated impedance | | Magnet material | |
| Total harmonic distortion | | Water resistance | |
| Rated input power | | Battery life | |
| Maximum input power | | Wireless distance | |
| Wireless connection | | Cable length | |
| Wired connection | | Case type | |
| Detachable cable | | In-the-box | |
| Weight | | Colors | |