Shure Aonic 50 over-ear noise-cancelling headphones review
Excellent audio quality
Relatively comfortable
Premium build
Shure has long been one of my favorite audio companies. As someone with a background in music production, I've been a fan of the company's pro audio equipment for years — including their pro headphones. I bought the Shure SRH840 headphones around 10 years ago — and still use those headphones regularly. Now, the company is finally taking consumer headphones more seriously — and to that end, has launched the Shure Aonic 50 over-ear noise-cancelling headphones.
Of course, the premium noise-cancelling headphones space isn't necessarily lacking in options. The much-loved Sony WH-1000XM3 headphones are among the best in the business, and they come at $350. That said, considering its experience in pro audio, Shure could bring something new to the space — and it will have to do so to convince customers to shell out $400.
Are the Shure Aonic 50 noise-cancelling headphones worth buying, or should you save your cash? We put the headphones to the test to find out.
Design
The Shure Aionic 50 headphones are clearly premium headphones — both in design and build. The headphones offer a sleek black-and-silver look, with a metal frame that should help ensure the headphones can withstand the vast majority of abuse you can throw at them.
The headphones generally feel premium too. The ear cups swivel nicely, and the frame design looks generally good.
While they look great, however, the headphones are a little bulky. That's to be expected from over-ear headphones, but it can present challenges when you're traveling. That's especially true considering the case that comes with the headphones. It's an awesome case. It's strong, has plenty of room to store cables and the headphones, and looks good too. But it's also huge. It'll fit in a backpack, for sure, but it may not fit in the pocket on the back of an airplane seat.
On the right ear cup is where you'll find all the controls, including volume and playback controls, a power button, a USB-C port, and a switch to enable noise cancellation or ambient mode. It's nice to have a switch here — it means you don't have to cycle through modes to find the right one, as long as you memorize the switch's positions. On the left ear cup, there's an aux port.
In the box, apart from the headphones themselves, you'll get a nice sturdy carry case, an aux port, and a USB-C cable. It's a solid selection of accessories — and everything you'll need for normal use.
Comfort
The Shure Aionic 50 headphones are big and heavy, and that can translate into some comfort issues. Thankfully, there's plenty of padding on both the ear cups and under the head band — which helps ensure that the headphones don't feel too heavy during long listening periods.
The clamp on the headphones is pretty good too. Some noise cancelling headphones ensure a seal around your ears with a tight clamp — but these headphones offer a good compromise. They still create a good seal around the ears — but without feeling like an actual clamp on your head.
Sound
When you buy from Shure, you expect high-quality audio. And, that's what you get here.
The bass response on the headphones could best be described as "tight." If you're looking for heavy bass, you should avoid these headphones. Sure, you can tweak the bass through the Shure app — but only if you actually listen to music through the app. And, these headphones are aimed at offering a natural audio quality anyway, which they do in the bass department.
The mid range is well-tuned too — though it does seem to change a little depending on whether or not noise cancellation is engaged. Without noise cancellation, you'll get a slightly laid-back mid-range that sounds relatively natural. With it, the mids are brought into the forefront a little more. Both sound relatively natural, however the sound without noise cancellation is a little closer to what audiophiles will expect.
The high-end is one of the best things about these headphones. You'll get plenty of detail and clarity, even over Bluetooth. That seemed to remain true whether noise-cancellation was engaged or not.
The noise cancelling tech on the headphones is good, but not incredible. Frankly, if you're buying a new pair of headphones because of noise-cancellation, you'd be better off going for the Sony WH-1000XM3 headphones or the Bose 700 headphones. That said, it's still pretty good here, and will get the job done if you want a pair of great-sounding headphones that also have noise-cancellation.
Performance
The headphones connect to your listening device through Bluetooth 5.0, and we found that they retained a good connection throughout testing.
The battery life on the headphones is pretty good too. You'll get an impressive 20 hours of listening time with noise cancellation on. While that's good, however, it doesn't beat other premium offerings in its category, like the Sony WH-1000XM3 headphones, which offer 30 hours on a charge.
Conclusions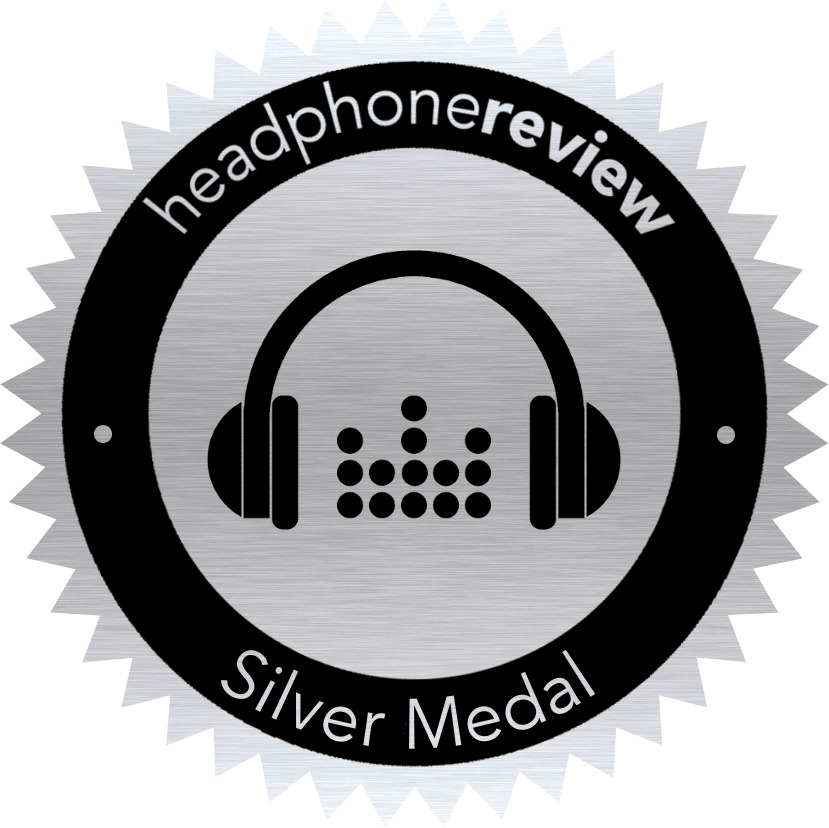 The Shure Aonic 50 headphones are the noise-cancelling headphones to beat for those who want excellent sound quality first, and noise-cancellation second. I wondered at the beginning of this review if Shure could bring something new to the noise-cancelling category — and they do. Unfortunately for Shure, that something new doesn't necessarily make these the noise-cancelling headphones that everyone should buy — just the noise-cancelling headphones that audiophiles should buy.
As an audiophile, however, that suits me perfectly fine. If you want a pair of noise-cancelling headphones that sound great, are comfortable, and look awesome, buy the Sony WH-1000XM3 headphones. If, however, you appreciate high-end audio and want a pair of headphones that you can listen to music with on the road, then the Shure Aonic 50 headphones are the way to go.
Because of their excellent audio quality, we're awarding these headphones the Headphone Review Silver Medal. They're let down be price and a slightly lower battery life, preventing a Gold Medal award.
Frequency response
Unknown
Active noise cancellation
Yes
Driver size
Unknown
Noise attenuation
Unknown
Driver type
Dynamic
On-ear controls
Yes
Design
Closed
Microphone
Yes
Sensitivity
Unknown
Earpad material
Foam
Rated impedance
Unknown
Magnet material
Unknown
Total harmonic distortion
Unknown
Water resistance
No
Rated input power
Unknown
Battery life
20 Hours
Maximum input power
Unknown
Wireless distance
10m (33ft)
Wireless connection
Bluetooth 5.0
Cable length
1.2m (4ft)
Wired connection
Yes
Case type
Hard case
Detachable cable
Yes
In-the-box

Headphones
Hard case
Aux cable
Charging cable

Weight
Unknown
Colors
Black