Shure Aonic 215 true wireless headphones review
Great sound
Lots of ear tips and accessories
Good battery life
EQ only works in app
Expensive
Shure has long been major player in the pro audio business, but the company has started trying to leverage that experience in consumer headphones too. Recently, we reviewed the Shure Aonic 50 noise-cancelling headphones, which we found to be excellent-sounding, albeit with a high price tag. But the company is also hopping aboard the true wireless trend with the Shure Aonic 215 headphones.
At first glance, the headphones offer a slightly strange design, along with a relatively high price tag. Are they worth the cash? We put the Shure Aonic 215 headphones to the test to find out.
Design
The first thing to notice about the Shure Aonic 215 headphones is their design, and they're…a little different. Shure is clearly leaning into its strengths here — the earbuds themselves look like Shure in-ear monitors, connected to an arm that bends around the ear and ends in a circular module. It's definitely different than other true wireless headphones — but those arms happen to be detachable, so the result is that you can use the buds with other cables, and the arms with other earbuds.
Despite the relatively large size of the earbuds, they're pretty light — and that plays into comfort later on.
That said, the large size does make for a large charging case. These headphones aren't necessarily pocketable unless you have relatively large pockets. The case is puck-shaped, with a battery indicator on the bottom and a USB-C port for charging.
The arms on the headphones each have a button, which controls playback, enables environment mode, and triggers your digital assistant. Unfortunately, however, the headphones don't allow for volume control — so you'll have to take out your phone or playback device for that.
The button placement does take some getting used to, but it's actually a nice touch compared to some of the alternatives. True wireless headphones often have buttons on their sides — forcing you to press the headphones into your ears to push those buttons.
In the box, apart from the headphones themselves and the charging case, you'll get an impressive five extra pairs of ear tips, and a USB-C charging cable. It's everything you'll need, and we like that there's a good selection of ear tips, including memory foam ones.
Comfort
Shure has a lot of experience in building in-ear headphones that stay in your ears — thanks to the fact that it makes in-ear monitors for musicians to use on-stage. And that seriously translates here. The headphones are light, relatively comfortable, and stay firmly in the ears — which really ticks all the boxes for true wireless headphones.
Perhaps the only downside is that the feel of the headphones' arm does take some getting used to — but you will get used to it after wearing the headphones for a while.
Sound
Perhaps the most important thing to consider with Shure headphones is how they sound — and thankfully they do. But they're not perfect, and some tuning would have been appreciated.
The bass response, for starters, is tight and well-tuned. Low frequencies aren't overbearing, and in fact they offer a relatively natural tone to them. Bass extension is also pretty good, especially for a pair of headphones this size.
The mid-range is well-tuned too, which a nice warm low-mid response, and enough high-mids to bring vocals and guitars front-and-center.
High-end response on these headphones is very good too. Cymbals and vocals sound clear and present, making for a relatively exciting sound overall. It's not over-the-top too — which is always nice. At times it felt like Shure could have brought the highs through a little more, but generally there were no complaints here.
You can adjust the EQ of these headphones, however considering the fact that the EQ only affects audio being played through the app itself, we think it' almost irrelevant that they have this feature. Normally, adjusting the EQ of a pair of headphones adjusts them whenever you're listening — even if its through a service like Spotify or Apple Music.
The headphones are good at isolation too — especially with the memory foam ear tips.
Performance
The Shure Aonic 215 true wireless headphones connect to your listening device through Bluetooth 5.0, and we found that they retained an excellent connection throughout testing.
When it comes to battery life, the headphones offer an impressive 8 hours on a single charge — which is is better than most other true wireless headphones. Not only that, but the charging case will get you an extra three charges — so you'll get a total of 32 hours of use. It makes sense considering the size of the case, but we would have preferred a smaller case and a little less battery.
Conclusions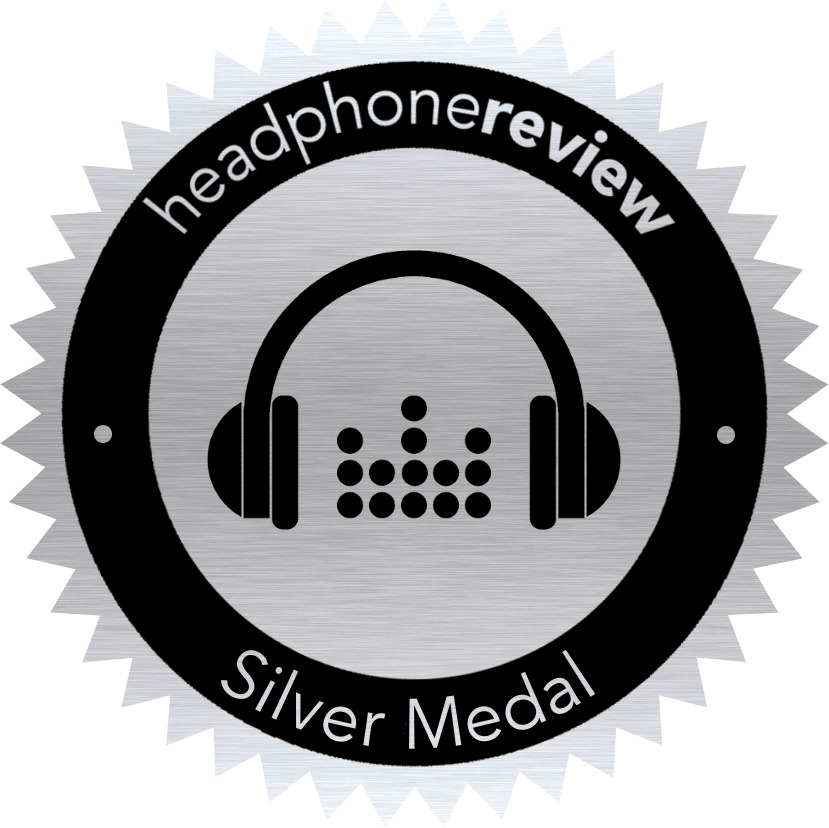 Looking for the most natural-sounding and audiophile-friendly true wireless headphones out there? These are probably the way to go, but they're not without their trade-offs. The design, while interesting, makes for a larger carry-case, and if you want to use the EQ, you'll have to play your music back through the Shure app itself.
There are plenty of competitors out there, but none of them are truly as audiophile-friendly as the Shure Aonic 215 headphones. That said, the Sennheiser Momentum True Wireless 2 headphones offer more features, including noise-cancellation — so if you're willing to spend a little extra cash, they're absolutely worth buying.
Still, the Shure Aonic 215 headphones have a lot going for them, and as such, we're awarding them the Headphone Review Silver Medal.
Frequency response
Unknown
Active noise cancellation
No
Driver size
Unknown
Noise attenuation
Up to 37dB
Driver type
Dynamic
On-ear controls
Yes
Design
Closed
Microphone
Yes
Sensitivity
Unknown
Eartip material
Silicone
Rated impedance
Unknown
Magnet material
Unknown
Total harmonic distortion
Unknown
Water resistance
Unknown
Rated input power
Unknown
Battery life
8 Hours
Maximum input power
Unknown
Wireless distance
10m (33ft)
Wireless connection
Bluetooth 5.0
Cable length
N/A
Wired connection
No
Case type
Charging case
Detachable cable
No
In-the-box

Headphones
Charging case
Charging cable
Ear tips (6 pairs)

Weight
Unknown
Colors
Clear, black, blue, white