Sennheiser GSP 600 gaming headset review
Great sound-quality
Nice design
A little heavy
Microphone isn't great
2018 seems to be the year of excellent gaming headsets. We've already seen headsets like the SteelSeries Arctis Pro and Arctis Pro Wireless, which we consider to be arguably the best gaming headsets out there. Now, Sennheiser is back with a new gaming headset of its own — the Sennheiser GSP 600.
The headsets comes in at $250, which isn't cheap — and puts it directly in competition with the SteelSeries Arctis Pro + GameDac. How does the Sennheiser GSP 600 compete? We put it to the test to find out.
Design
Gaming headsets are known in the headphone world for their particularly extravagant design, and in that respect the Sennheiser GSP 600 doesn't disappoint. The headset features a black color scheme with silver and red highlights, and it's a good look. It's clearly built for gaming given its design, and the microphone, which extends down from the left ear cup.
Safe to say, given the headset's size and weight, it's generally designed to stay at home next to your computer or console — though that seems to be the case for most gaming headsets anyway.
Overall look aside, the headset also features a pretty nice build-quality. It's largely built from plastic, but it's clearly a very strong plastic. The headset is quite heavy too, and it's obvious that it can stand up to most day-to-day abuse. Even the cables are well-built — they boast a braided nylon covering, which should help ensure that they last as long as the headset itself.
Speaking of cables, in the box you'll get two — one standard 3.5mm cable, and one cable that splits audio into and out of the headset, for PCs that have a microphone and headphone jack separately.
Comfort
The build quality doesn't just relate to how the headset looks and feels — it also has to do with the padding in the ear cups and under the headband, and thankfully, there's plenty of padding to go around.
That's good news, because the clamp on the headset is pretty hard. We would have liked to see a slightly softer clamp, as it would have helped bring a more comfortable experience, but you'll get used to it and may even like it over time given it helps block out unwanted noise.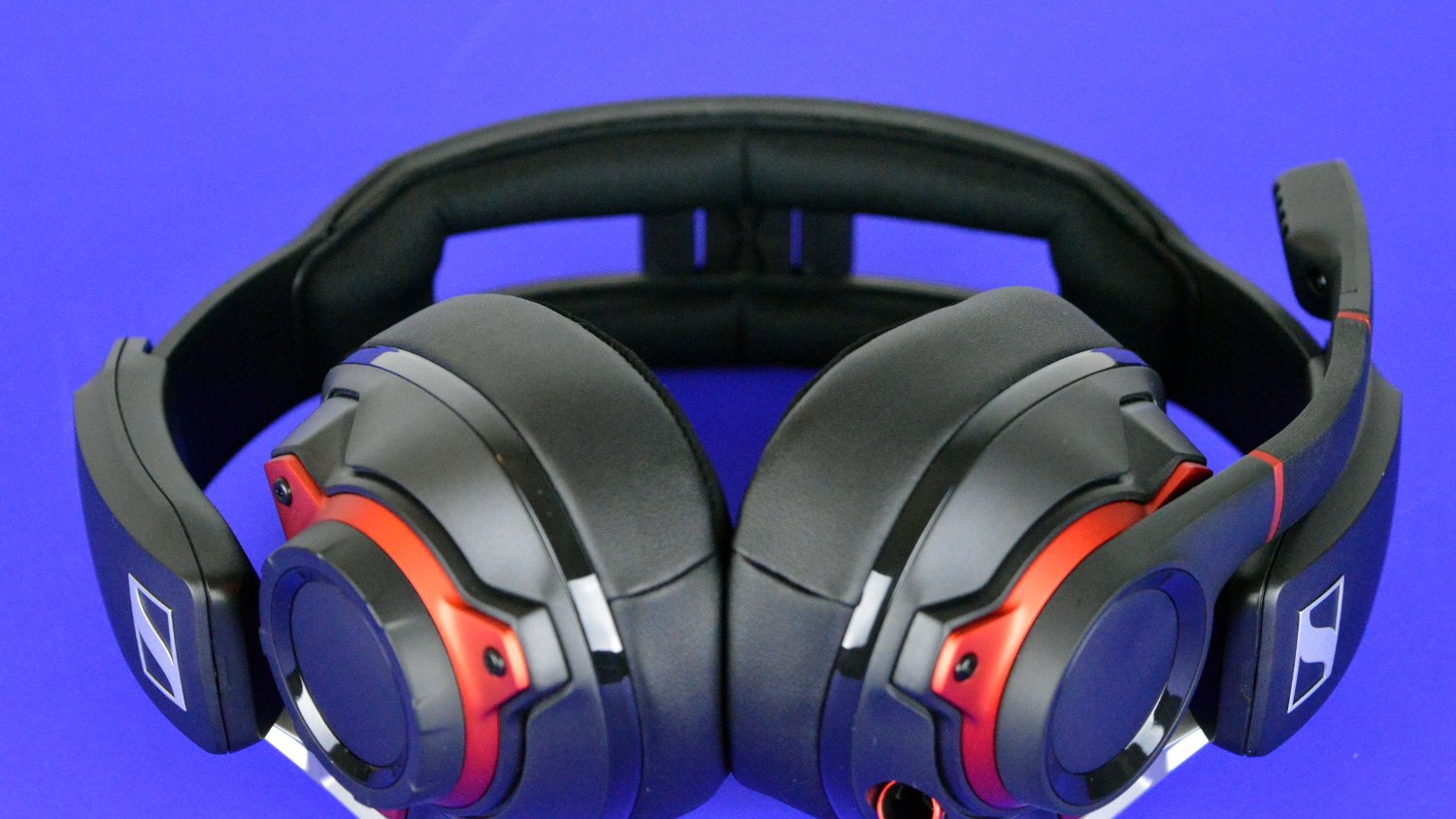 Apart from the clamp, the headset is a little heavy — but those things aside, it's pretty comfortable. Again, it may take some time to get used to the heaviness and the clamp, but we did after a day or two of using the headset.
Sound
In the end, the most important thing to consider is how a headset sounds, and it sounds pretty great.
The bass, for starters, is nice and powerful. There's plenty of kick in the low end that really helps things like explosions in games, and bass guitars in music, shine through. It's not overdone either — while some headset manufacturers boost bass unnecessarily, Sennheiser here has ensured that the bass is relatively natural-sounding. The bass has excellent extension — which is to say that the super low bass response is quite good too.
The mid range is also very well tuned. Low mids are present and warm, and high mids cut nicely through the mix when necessary — which helps ensure that you'll easily be able to hear your teammates' voices when you're talking to them.
Perhaps the best thing about this headset is the high end response. High frequencies are detailed and clear, and offer plenty of extension to speak of. On top of that, the headset offers plenty of separation for different elements in a mix, even in gaming situations where there's a lot going on.
The headset is great at blocking out unwanted noise, thanks largely to the tight clamp. There's no active noise cancellation here, but you may find that you don't even need it.
There are a few things missing from this headset — namely that some of the competition offers features like virtual surround sound, something that you won't find on this headset.
Microphone
Gaming headsets rarely offer a great microphone, and the Sennheiser GSP 600 is, unfortunately, no exception. Audio clipped and distorted pretty easily, and there was a lack of low end and low mids. The high mids seemed very boosted, but then cut off any highs.
In other words, the microphone here will be fine for most gaming use, and it's not too much worse than any other gaming headset microphone out there, but if you're looking for something to record podcasts or Let's Play videos, then we still recommend getting a dedicated microphone.
Conclusions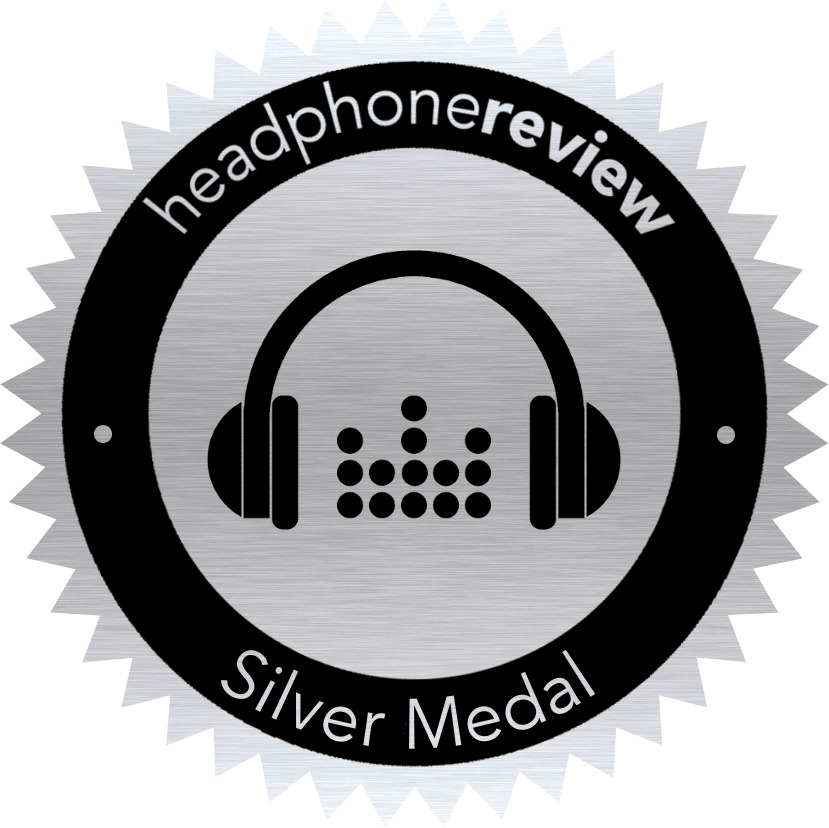 Sennheiser has a hit on its hands. The Sennheiser GSP 600 offers a nice design, excellent sound-quality, and is pretty comfortable too. It's a great option for those looking for a great gaming headset with a budget of $250.
Of course, as mentioned, there's some pretty serious competition — largely from the likes of the newly released SteelSeries Arctis Pro + GameDAC. In the end, the SteelSeries Arctis Pro + GameDAC is probably the way to go — though if you're looking for an all-in-one headset with excellent sound and don't really care about the hi-res audio and slightly improved comfort-level of the SteelSeries headset, then the Sennheiser GSP 600 is the way to go.
Still, considering its excellent sound quality and great design, we're awarding the Sennheiser GSP 600 the Headphone Review Silver Medal.
Frequency response
10Hz – 30kHz
Active noise cancellation

No
Driver size
Unknown
Noise attenuation
Unknown
Driver type

Dynamic
In-line controls
No
Design

Closed
Microphone
Yes
Sensitivity
112dB
Earpad material
Memory foam
Rated impedance

28Ω
Magnet material
Unknown
Total harmonic distortion

Unknown
Water resistance
No
Rated input power

Unknown
Battery life
N/A
Maximum input power

Unknown
Wireless distance
N/A
Wireless connection

No
Cable length
1.5m (5ft), 2.5m (8.2ft)
Wired connection

Yes
Case type
N/A
Detachable cable

Yes
In-the-box

Headset
Console cable
PC cable

Weight
395g (13.9oz)
Colors
Black