SteelSeries Arctis Pro + GameDAC wired gaming headset review
SteelSeries is getting a little more professional. The SteelSeries Arctis series has long offered excellent quality games headphones at a very reasonable price, but the company now wants to turn things up a bit. How? Well, with a so-called "pro" offering called the SteelSeries Arctis Pro.
It's a pretty exciting launch. SteelSeries is already the top choice for many gamers, but now it ups the ante with features like high fidelity audio and a dedicated DAC built specifically for gaming.
There are actually a few different variants of the SteelSeries Arctis Pro lineup — a wired version that offers high fidelity audio called the SteelSeries Arctis Pro + GameDac, and a wireless version called the SteelSeries Arctis Pro Wireless. We'll be taking a look at the wireless version soon — but for now, we've put the super high-quality Arctis Pro + GameDac to the test.
Design
If you're familiar with SteelSeries' lineup, you'll recognize the SteelSeries Arctis Pro. The headset itself features a very similar design in particular to the SteelSeries Arctis 7, which boasts a nicely-designed aluminum frame, easily-adjustable elastic headband, and so on.
On the left ear cup is where you'll find the majority of the controls, including a volume wheel, a microphone mute button, and a retractable microphone. You'll also find two ports — one USB port for using the headset with the external DAC, and one aux port. As you might expect from a high-end SteelSeries headset, the ear cups also offer RGB lighting — which is a very nice touch.
The DAC is really what's new here, and thankfully, it's pretty easy to use. When you first turn it on you'll go through a short setup routine, which includes telling the device what it's plugged into and learning how to use it. Then, you use the large knob to control volume, press it in to change between the volumes you want to control, and hold it in to access the device's settings. We really liked both the way the device looks on a desk, and how easy to was to control.
In general, the headphones are very well-designed. They seem pretty strong too — sure, there's a lot of plastic in use, but it's strong, and there's metal where it counts anyway — like in the headband.
Comfort
SteelSeries headphones have long offered a ton of comfort. That's pretty important. After all, gamers often wear their headphones for hours on end, so ensuring that they remain comfortable through that time is necessary.
Thankfully, they achieve a high level of comfort pretty well. When you first start wearing the headphones, you'll notice that they clamp pretty tightly — but because of the fact that the foam is pretty comfortable and the fabric covering the phone is breathable and cool, the tight clamp isn't bad at all.
In general, the headphones are comfortable and easy to wear for hours on end — which is good news for both gamers and music-lovers.
Sound
So far, the headphones are great — but not all that much better than the already awesome SteelSeries Arctis 7. That, however, is where the Arctis Pro comes in — as a way to seriously step up the sound-quality of your gaming experience.
The GameDAC that comes with the headphones features an ESS Sabre converter, with support for 24-bit, 96kHz audio — AKA Hi-Res audio. Now, you might be wondering why you need that as a gamer, and the truth is that few games currently support it — but SteelSeries hopes more will start supporting it soon. Of course, you might also want to use the headphones for listening to music — in which case, the hi-res audio support could be very helpful.
Listening to music through these headphones is an absolute pleasure.
For starters, the bass is deep and powerful. The headphones have a frequency range of between 10Hz and 40kHz — which is far more than most consumer headphones. The result is that there's a ton of extension in the low end — meaning that you can hear kick drums, bass guitars, explosions, and the growl of guns, in powerful detail.
The mid-range is also pretty well-tuned. There's plenty of warmth in the low-mids, with enough room for things like vocals and guitars to shine through in the high-mids.
Then there's the high-end, which is aimed at boasting clarity and detail. The hi-res audio support helps here — and thanks to it, the headset boasts unmatched clarity in a pair of gaming headphones.
If you don't like the frequency response on offer by default, you can use the GameDAC to go in and switch things up. There are a few presets to choose from, but if you want you can also create your own preset.
Microphone
The microphone may not offer a high enough quality for things like recording a podcast, but as far as gaming goes, it's more than enough. It boasts noise cancellation technology aimed at reducing background noise while you're gaming, and while it's slightly tinny compared to bigger, more expensive dedicated microphones, it still offers more than enough low-end to tell your gaming buddies to cover you.
As mentioned, if you're recording podcasts or Let's Play videos, you may want to invest in a dedicated microphone — but for the vast majority of gaming situations the microphone built in to this headset is more than enough.
Conclusions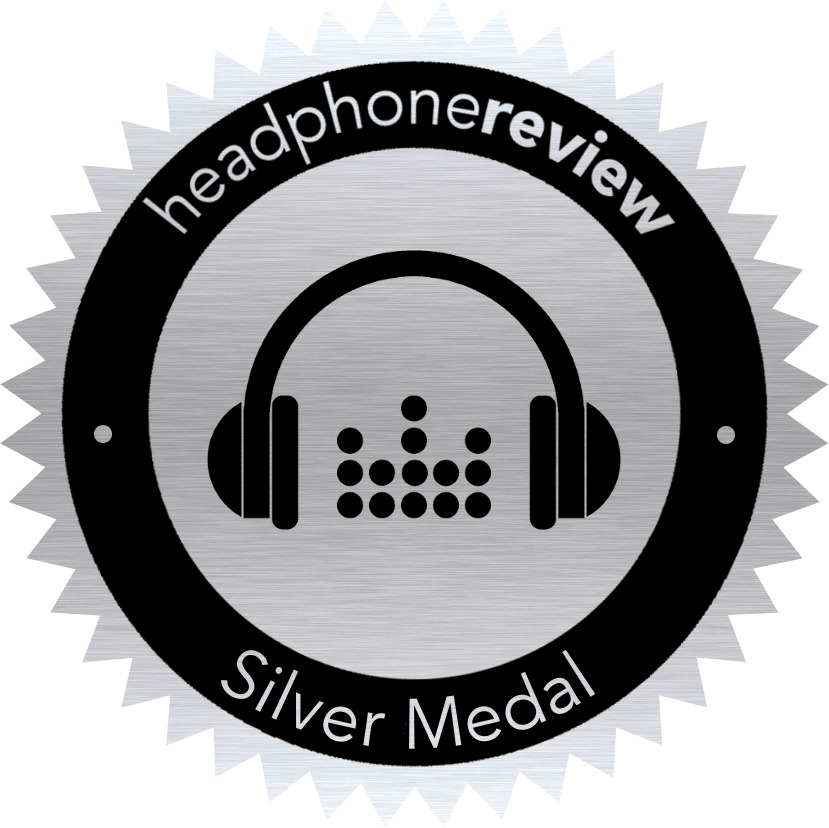 The SteelSeries Arctis Pro + GameDAC sets a new standard for wired gaming headsets. Not only is it extremely well-designed and comfortable, but as far as audio quality goes, it sits above the rest. For audiophiles, anyway.
There's also a wireless version of the headset. We're in the middle of also reviewing the SteelSeries Arctis Pro Wireless, so if you're more interested in that, then keep an eye on our front page for a review of it.
The competition? Well, in this price range, there isn't much. Truly, we think that if you have $250 to spend on a gaming headset and want the best sound-quality without the need for wireless use, then the SteelSeries Arctis Pro + GameDAC is the headset to go for. If you do want a wireless mode, then stay tuned for our full review of the SteelSeries Arctis Pro Wireless.
Because of its ultra high-quality, we've awarded the SteelSeries Arctis Pro + GameDAC the Headphone Review Silver Medal.
Frequency response
10Hz – 40kHz
Active noise cancellation

No
Driver size
40mm
Noise attenuation
Unknown
Driver type

Dynamic
On-ear controls
Yes
Design

Closed
Microphone
Yes
Sensitivity
102dB
Earpad material
Foam
Rated impedance

32Ω
Magnet material
Unknown
Total harmonic distortion

<1%
Water resistance
N/A
Rated input power

Unknown
Battery life
N/A
Maximum input power

Unknown
Wireless distance
N/A
Wireless connection

N/A
Cable length
1.2m
Wired connection

Yes
Case type
N/A
Detachable cable

Yes
In-the-box

Headphones
GameDAC
Main cable
USB cable
Optical cable
3.5mm adapter
Microphone windscreen

Weight
Unknown
Colors
Black