PreSonus Eris HD10 BT over-ear headphones review
Excellent audio quality
Sleek design
Noise cancellation isn't the best
Lackluster battery life
PreSonus has long been a go-to company for music production equipment — and if you're a musician, you likely know the name. Now, however, the company is moving slightly more into the mainstream, with the PreSonus Eris HD10 BT over-ear headphones.
The headphones offer noise cancellation, wireless connectivity, and more. And, according to PreSonus, you'll get "studio sound wherever you go," All for only $130. But do the headphones cut too many corners to meet the lower price point? We put them to the test to find out.
Design
The PreSonus Eris HD10 BT headphones are built to offer a sleek and stylish design that will look great in any situation — and they achieve that. The headphones aren't necessarily the most unique out there, with a black design and silver highlights, but the fact that they're not that unique isn't really a big deal when many just want stylish headphones anyway.
On the right ear cup, you'll get the controls you would expect from wireless headphones, including a volume buttons and a central power button which you'll also use to play and pause your audio. On the left cup, you'll get a switch for the noise cancellation and a MicroUSB port. It's a little frustrating to see a MicroUSB port here instead of a USB-C port. It's 2020, and no one should be using MicroUSB anymore.
The headphones generally feel strong and sturdy, and they're built with a nice metal frame to hold it all together — and the result is that they shouldn't break easily.
In the box, you'll get a slew of accessories. There's a MicroUSB charging cable, along with an aux cable, and a 1/8-inch to 1/4-inch adapter. There's also a nice, sturdy carry case, which is nice to see.
Comfort
The PreSonus Eris HD10 BT headphones have a decent amount of padding in the ear cups and under the headband, and generally, we found that they were relatively comfortable. But they're not perfect.
For starters, a little more padding under the headband would have been appreciated. After a few hours of use, the top of the head can get a little uncomfortable, though it definitely would have been worse if the headphones were heavier. The ear cups could also swivel a little more — and we found that in some positions, they didn't create a perfect seal, which affects the quality of noise cancellation.
Ultimately, the PreSonus Eris HD10 BT headphones are comfortable, and you will get used to the quirks in the comfort department — but those quirks are still present and worth considering.
Sound
The Presonus Eris HD10 BT headphones are built by an audio company, and as such you would expect an excellent audio quality. And, thankfully, they sound pretty good — especially for a pair of headphones in this price range.
For starters, the bass response is deep and strong, without going over the top in terms of boominess or muddiness. On songs that alread have heavy bass, you'll absolutely feel the kick here, which is nice to hear. The bass response in general felt relatively natural — so if you're a mega-bass fan, you may want to look elsewhere.
The mid response was also pretty natural. You'll get warm low mids, with biting high mids. Again, there's a relatively flat response here — which is a good thing for those who want to listen to music the way it was meant to be enjoyed.
The best thing about these headphones, however, has more to do with the high-end response than anything else. Unlike the majority of headphones in this price range, you'll get a super detailed and bright high-end, with clear cymbal crashes and crispy vocal sibilance. It's nice to hear. As mentioned, even the headphones that do have decent high-end response in this price range usually limit high extension or bury the highs behind heavy bass.
The Eris HD10 BT headphones offer noise cancellation, but it's not necessarily the reason to buy them. Think of it more as an added bonus. The noise cancellation will do the job in a pinch, but it definitely doesn't compete with the likes of Bose and Sony, so if noise cancellation is really important to you, you may want to keep looking.
Performance
These headphones offer wireless connectivity, and they'll connect to your listening device through Bluetooth. We found that they retained a good connection throughout testing.
The battery life on the headphones is unfortunately a little lackluster. You'll get 16 hours of use without noise cancellation, which is fine, but only 8 hours with it turned off. Most over-ear headphones will get you at least 15hours or so, even with noise cancellation turned on.
Conclusions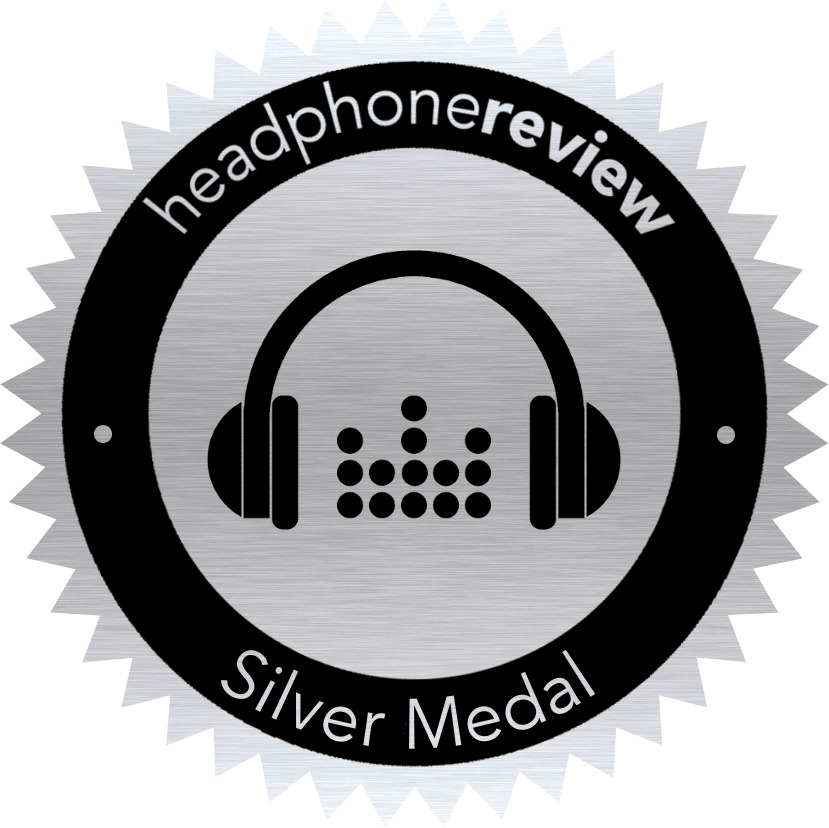 The PreSonus Eris HD10 BT headphones have a lot to offer, and if sound quality is your top priority, these are absolutely worth buying — especially in this price range. They are let down by a few quirks, like the low battery life and the fact that they could be a little more comfortable, but the fact that they're among the best-sounding wireless headphones under $150 definitely makes it easier to look past those flaws.
If you care most about a solid audio quality, these are the headphones to go for. If you're more concerned about battery life, it may be worth considering something from Sony, like the Sony WH-CH700N — though don't expect the same audio quality.
Considering their excellent value for money and good sound quality, we're awarding the PreSonus Eris HD10 BT headphones the Headphone Review Silver Medal.
| Store | Price |
| --- | --- |
| | $129.95 |
| | $129.95 |
| PreSonus | $129.95 |
Frequency response
20Hz – 20kHz
Active noise cancellation
Yes
Driver size
40mm
Noise attenuation
Unknown
Driver type
Dynamic
On-ear controls
Yes
Design
Closed
Microphone
Yes
Sensitivity
96dB
Earpad material
Foam
Rated impedance
Unknown
Magnet material
Unknown
Total harmonic distortion
Unknown
Water resistance
No
Rated input power
Unknown
Battery life
8 Hours With ANC, 16 Hours Without ANC
Maximum input power
Unknown
Wireless distance
10m (33ft)
Wireless connection
Bluetooth
Cable length
1.2m (4ft)
Wired connection
Yes
Case type
Hard Case
Detachable cable
Yes
In-the-box

Headphones
Hard Case
Aux Cable
1/8-inch to 1/4-inch adapter
MicroUSB charging cable

Weight
Unknown
Colors
Black