Treblab xFit true wireless headphones review
Solid sound quality
Lightweight
Relatively comfortable
Inexpensive
Could use more highs
Mediocre battery life
True wireless headphones are getting cheaper, and the Treblab xFit headphones are a perfect example of that. The headphones are relatively small, easily pocketable in most pockets, and they cos less than $50.
But that begs the question — do the headphones cut too many corners to achieve a low price? We put the Treblab xFit true wireless headphones to the test to find out.
Design
The overall design of the Treblab xFit is pretty sleek and stylish. The earbuds are really quite small and lightweight, and that plays into comfort later on. That's generally a trend that continues throughout — the charging case is also pretty small, meaning that it will easily fit into most pockets or bags.
Apart from being small, the headphones are also pretty unassuming. They have an all-black design, with the Treblab logo on the face of each bud, and on the top of the charging case.
Under each logo, there's also a button that you can use to control playback and to communicate with your digital assistant. The buttons work fine, but pushing them can mean pushing the buds into your ears, which can feel uncomfortable. That's especially true for things like triggering your Google Assistant, which requires pressing one of the buttons three times.
The charging case looks fine, but it has a MicroUSB port on the back, which is a little unfortunate. In 2020, all devices should offer USB-C.
In the box, apart from the earbuds themselves, you'll get an extra two sizes of ear buds, and a MicroUSB charging cable. It's everything you'll need.
Comfort
The Treblab xFit earbuds are relatively small, and that definitely helps ensure that they're comfortable during use. They're shaped in a way that ensures that they stay in your ears pretty well too — which is pretty handy, and means that you shouldn't lose an earbud down the drain.
That said, these definitely aren't sports headphones, and if you plan on running with the buds, you'll likely have to push them back into your ears on a regular basis.
Sound
Of course, ultimately, sound quality will be the most important aspect for many — and thankfully, these earbuds actually sound pretty good for the price.
For starters, the bass response of the headphones is pretty solid. You'll get punchy kick drums and heavy bass guitars, and there definitely seems to be a bit of a bass boost — though it thankfully doesn't go too over the top.
The mids have a slightly weird tuning to them, but it's not terrible. There are relatively warm low mids on offer here, and there seems to be quite a boost in the high mids. It can negatively affect some songs, but it can make others sound more interesting — especially when it comes to guitar solos. I personally would have preferred a flatter high mid response.
The highs are fine, but a little lacking. That's to be expected from a pair of headphones in this price range, so if you're really looking for clarity and detail in the highs, you'll need to shell out a little cash.
The Treblab xFit true wireless headphones have their quirks, but for the price, they generally sound pretty good.
Performance
The Treblab xFit headphones connect to your listening device through Bluetooth 5.0, and we found that they retained a pretty good connection throughout testing.
The headphones are pretty small, and unfortunately the result seems to be that they have a relatively low battery. From a single charge, you'll get five hours of listening time, though the battery life does bring an additional 25 hours to the table, which is nice to see. Safe to see, if you plan on listening for long periods of time, you may need to look elsewhere. Five hours isn't terrible, and there are still some headphones that offer three hours, but the battery life is still worth considering.
Conclusions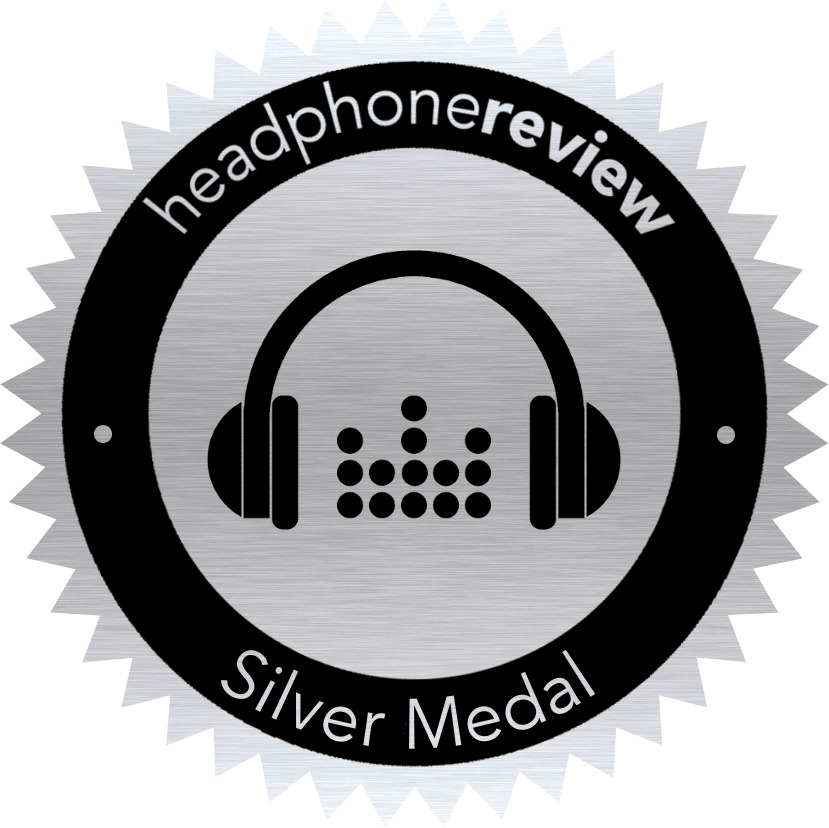 I was genuinely surprised by the Treblab xFit true wireless headphones. As a headphone reviewer, a regularly get budget headphones in — and they usually offer the same compromises. These headphones offer a sleek design, a comfortable fit, and a solid sound quality for the price. They're far from perfect, and if you can spend more money, then you should. But if not, you're still getting a quality product for under $50.
That said, they're not the best true wireless headphones in the price range. If you're truly looking for incredible true wireless buds at around $50, it's worth instead turning to JLab Audio.
That said, considering their excellent value for money, we're awarding the Treblab xFit medals the Headphone Review Silver Medal.
Frequency response
20Hz – 20kHz
Active noise cancellation
No
Driver size
6mm
Noise attenuation
Unknown
Driver type
Dynamic
On-ear controls
Yes
Design
Closed
Microphone
Yes
Sensitivity
Unknown
Earpad material
Silicone
Rated impedance
Unknown
Magnet material
Unknown
Total harmonic distortion
Unknown
Water resistance
IPX6
Rated input power
Unknown
Battery life
5 Hours (25 Hours)
Maximum input power
Unknown
Wireless distance
10m (33ft)
Wireless connection
Bluetooth 5.0
Cable length
N/A
Wired connection
No
Case type
Charging case
Detachable cable
No
In-the-box

Earbuds
Charging case
Ear tips (x3 pairs)
MicroUSB charging cable

Weight
37g
Colors
Black