JBL Quantum 800 gaming headset review
Good sound quality
Flashy design
Wireless connectivity
Could use a longer battery life
JBL has been making great headsets for the price for some time now, and while it has been in the gaming world for a while, just recently it seems to have renewed its interest in gaming. Perhaps the best example of this is with the new JBL Quantum 800 headset, which offers wireless connectivity, a gamer-friendly design, and more.
But at $200, the headset isn't necessarily cheap — and there's a ton of competition for either the same price, or a lot less. Is the JBL Quantum 800 worth buying, or should you go for someone else? We put the JBL Quantum 800 to the test to find out.
Design
Gaming headsets often offer a different take on headset designs. While most everyday headphones offer an understated black design, gamers are more willing to adopt brighter colors and RGB lights. That's embodied well in the JBL Quantum 800 headset.
At first glance, the JBL Quantum 800 looks a little bulky, but the result of the bulk is that there's a ton of padding, features like RGB lighting, a retractable microphone, and more. On each ear cup, the JBL logo and a ring around the ear cup offer lighting, and that lighting is customizable to your tastes. Also on the left ear cup is where you'll find a USB-C port for changing, an aux port for wired use, volume controls, and more. The right ear cup offers the power switch and a Bluetooth button.
It's a nice-looking headset, and while it's probably not for everyone, most gamers will appreciate the look. It's also very well-built. There's a good amount of metal in the construction, and while there's also plenty of plastic, the plastic seems strong.
In the box, apart from the headset itself, you'll get a USB-C port for charging, an aux cable for wired use, and a dongle for 2.4GHz wireless connectivity.
Comfort
Because of the fact that there's plenty of padding, and the fact that the headset is generally lightweight, wearing the JBL Quantum 800 is quite a comfortable experience. Not only is there a ton of padding in the ear cups, but there's a lot in the headband too, so even after long periods of gaming, you won't experience any discomfort.
Sound
Of course, perhaps the most important thing to consider is the overall sound quality — and the headset sounds great. That said, it's not the most natural-sounding headset out there, so those looking for a super natural frequency response may want to keep looking. Still, for most gaming, the overall sound will be more than appropriate.
The bass response, for starters, is strong and think, without going over the top. When it comes to listening to music, kick drums can easily make their way through a mix, while in gaming, the result is full-bodied explosions that should sound realistic.
The mids are a little scooped, and while that means you won't get a totally natural sound, it still generally sounds great. There's a good amount of warmth in t he low mids, while the high mids are brought back a little in the mix. At times, that means that teammates voices may be a little tucked away, but considering the fact that you can mix in chat volume in many games anyway, that shouldn't matter.
The highs here sound great. There's plenty of clarity and detail to go around, and the result is a generally exciting listening experience. You would expect good high frequency response from a headset in this price range, but it's still nice to hear in person.
Perhaps one of the best things about the headset is the fact that on a PC, you can use the JBL QuantumEngine software to tune the EQ, turn QuantumSurround on and off, and so on. Speaking of QuantumSurround, it's a simulated surround experience, and it sounds pretty good — though most will probably ultimately prefer the standard stereo setup.
The headset also offers noise cancellation, which is helpful for those who truly want to immerse themselves in the gaming experience. The noise cancellation on offer here is pretty good — and while it's not groundbreaking, it should be more than advanced enough for most users who want to cut out their surrounding noise.
Microphone
The microphone on the JBL Quantum 800 is actually very high quality, and you'll probably still want a dedicated USB microphone for things like podcasts and Let's Play videos, for chatting with your teammates, the built-in microphone will more than suffice.
Performance
The JBL Quantum 800 headset can connect to your listening device either through Bluetooth 5.0, or through the 2.4GHz connection that you'll get from using the included dongle. Both connections remained solid throughout testing, but if you want the most reliable connection, it's probably worth using the dongle.
The battery life on the headset isn't amazing, unfortunately. You'll get 14 hours of use with the RGB lighting off, and less if you keep the lighting on. We would have liked to see at least 20 hours from the headset — especially considering its size and price range. If you're using the headset in wired mode, it may not matter as much, but if you plan on using it wirelessly, you'll probably want to make sure it's charged up before those long gaming sessions.
Conclusions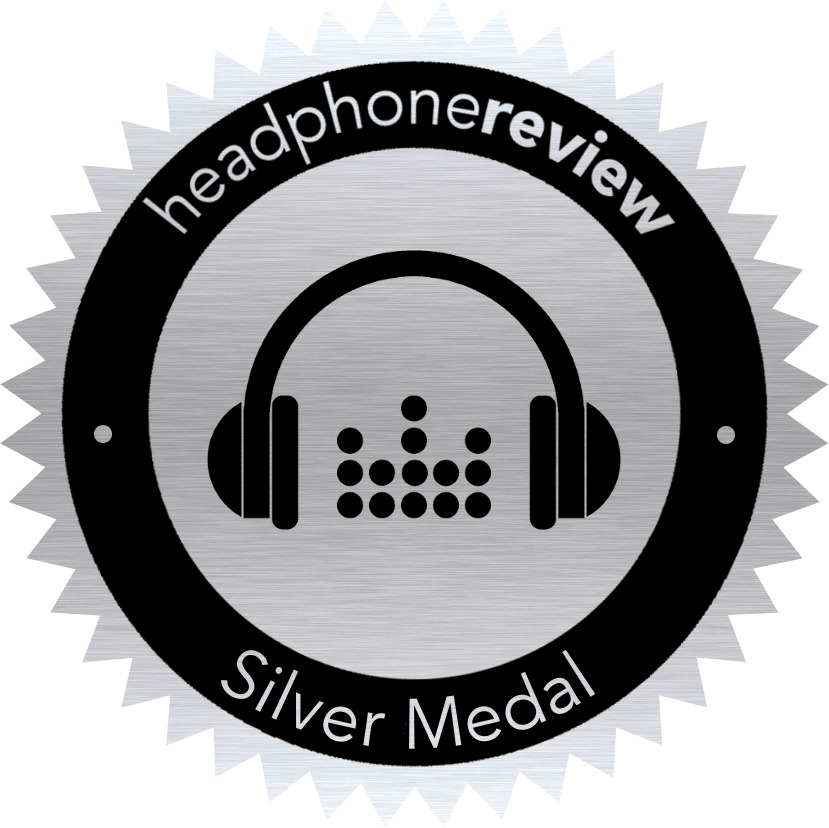 The JBL Quantum 800 is a great headset. Sure, the battery life isn't perfect, and not everyone will love the design, but the headset sounds great, is highly functional, and offers an interesting design.
But is it the best headset under $200? Well, it really depends what you're looking for, but if you want a well-rounded headset with wireless connectivity and a flashy design, this is absolutely the way to go. You could spend more money for a headset like the SteelSeries Arctic Pro Wireless, but at $200, the JBL Quantum 800 is a winner.
Because of its high-end features and great design, we're awarding the headset the Headphone Review Silver Medal.
| Store | Price |
| --- | --- |
| | $199.95 |
| | $199.99 |
| JBL | $199.95 |
Frequency response
20Hz – 20kHz
Active noise cancellation
Yes
Driver size
50mm
Noise attenuation
Unknown
Driver type
Dynamic
On-ear controls
Yes
Design
Closed
Microphone
Yes
Sensitivity
95dB
Earpad material
Memory foam
Rated impedance
32Ω
Magnet material
Unknown
Total harmonic distortion
Unknown
Water resistance
No
Rated input power
Unknown
Battery life
14 Hours
Maximum input power
Unknown
Wireless distance
10m (33ft)
Wireless connection
Bluetooth 5.0, 2.4GHz
Cable length
1.2m (4ft)
Wired connection
Yes
Case type
N/A
Detachable cable
Yes
In-the-box

Headset
Charging cable
Aux cable
Wireless dongle

Weight
410g
Colors
Black