Audio Technica ATH-ADG1X open over-ear gaming headset review
Excellent sound quality
Unique design
Decent microphone
Audio Technica is a driving force in the pro audio landscape, but it might not be the first name you think of in the gaming space. That title is reserved for the likes of HyperX or Astro. That doesn't mean, however, that the company doesn't come up with some great gaming headsets — like the Audio Technica ATH-ADG1X.
But how does the Audio Technica ATH-ADG1X compare against other gaming headsets? It's not a cheap headset, to be sure — but Audio Technica's experience in the pro audio space could help make the headset among the best out there.
Design
The first thing you'll notice about this headset is the design, and it's somewhat unique. The earcups themselves are pretty huge and circular, with a grill-type plate on either cup. That plate comes into play when it comes to sound too, as the headphones are open-back.
In any case, the earcup isn't the only unique aspect to the headphones. The headband is also split into two separate components that do not meet in the middle. We'll talk a little more about that in the comfort section below, but its design is kind of nice. It does seem like the two holders could break relatively easily if you tried to break them, but considering these are headphones that you'll keep at home that shouldn't be too much of an issue. Above that headband, you'll find a large wirey frame, which holds everything together.
On the left earcup is located the microphone, and you can lower it or raise it depending on what you want to do. Part-way down the cable you'll find a switch for that microphone, which enables the user to mute or unmute the microphone. That little module also houses a small volume wheel.
In general, the headphones look quite nice, and apart from the pseudo-headband, they seem relatively strong and well-built. The earcups, while large, look relatively sleek.
In the box, you won't find much — but you don't need much. You'll get the headphones themselves, along with an extension cable to split out the audio feed and the microphone feed. You'll also get a small pop filter for the microphone, which helps cut out things like overstated 'P' and 'B' sounds while also helping ensure your breathing doesn't create too much wind noise.
Comfort
Comfort is one of the most important things to consider for gamers, and thankfully the headphones feel great. Not only are they quite light, but there's ample padding on the earcups, and the headphones have an excellent clamp pressure — not too hard, not too soft.
The unique headband does have an effect on comfort, but we can't say whether it's good or bad. There is slightly less pressure on the top of the head, and it'll take some time to get used to the two feet that keep the headphones on your head. The Audio Technica ATH-ADG1X seem to rely a little more on clamp pressure to stay on, but that's not necessarily a bad thing in this case.
Sound
Perhaps only second to comfort in the gaming space is sound, and Audio Technica has a long and proven history of offering excellent sounding headphones. The Audio Technica ATH-ADG1X are no exception that rule — the headphones sound great, and not just in games, but for things like music too.
The bass isn't necessarily as boosted as some other headphones, but while more natural it's still deep and powerful — ensuring that things like explosions and gunshots sound nice and strong. The bass here makes the headphones a really solid choice for gamers who don't want unnaturally-boosted bass. While that certainly has its place, these cans are more versatile because they don't stray into that territory.
The midrange is also quite well-tuned. The low mids are full and warm, while the upper mids are finely tuned to both sound great during gameplay and to enable your teammates' voices to be easily heard through the sounds of the game.
The high-end is the most overlooked aspect of headphones, but Audio Technica knows what it's doing and the Audio Technica ATH-ADG1X are no exception to that rule. The high-end is crisp and clear, giving gunshots a nice crack and the zing of a lightsaber on Star Wars Battlefront some real definition. That's great for music too — vocals cut through a mix very easily, while things like guitar solos have the bite you would want to hear.
As mentioned, these headphones feature an open design, which basically means that outside noise is let in and inside noise is let out. The result is that audio can interact with your surroundings, making for a more natural sound. We loved that implementation here — and while if you game in a noisy environment it could be frustrating, if your surroundings are relatively quiet then you shouldn't have any problem.
In general, Audio Technica has done a great job at ensuring these headphones sound nice and natural, while still tuned to sound great in gaming situations. The Audio Technica ATH-ADG1X are a great option for gamers who might want to listen to music every now and then, too.
Microphone
Audio Technica has a long history in building above-par microphones, and some of that experience has bled over into building the microphone for the Audio Technica ATH-ADG1X headset. Sure, it's not something you would want to use to record a vocal track, but for speaking during a game it sounds fine.
The microphone isn't very bassy, and there is some background fuzz, but the lack of bass helps ensure your voice can cut through gaming noise on the other end. In general, while you'll want to look for a dedicated microphone for things like podcasting, the microphone on the Audio Technica ATH-ADG1X headset sounds better than most for gaming situations.
Conclusions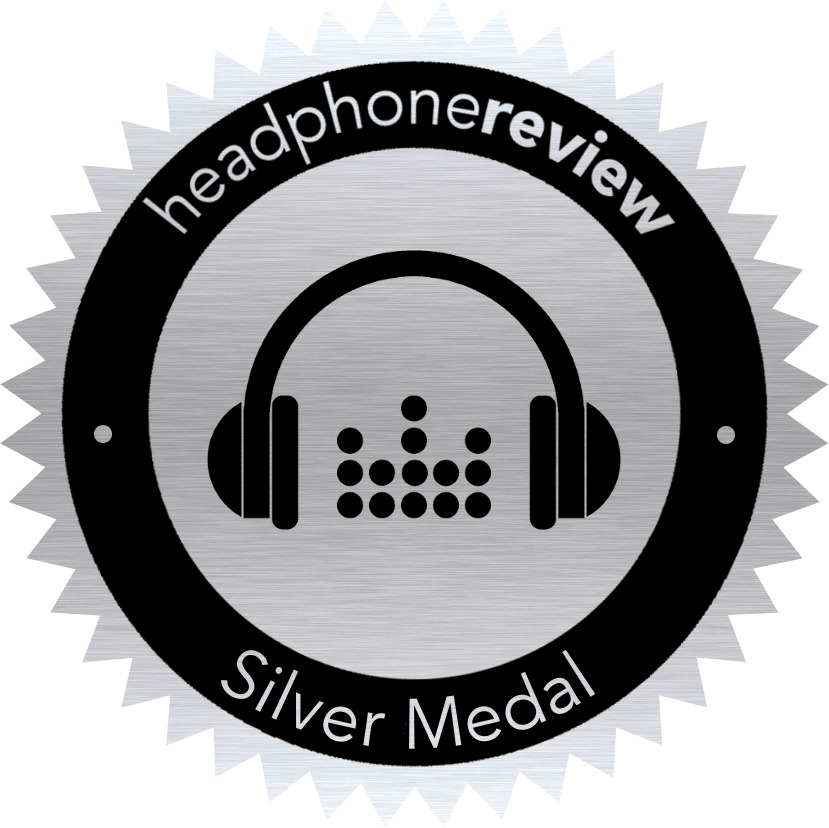 Audio Technica has done a great job with these headphones, and if you're looking for a high-end headset with excellent sound quality and comfort levels, then the ATH-ADG1X could be the headset for you. It's good-looking, sounds great, and highly comfortable, plus the microphone is better than many others around.
But is there something better? It certainly does not offer the same value for money as the likes of the HyperX Cloud Revolver, which comes at $120, or as many features as the Astro A50, which is the same price as the ATH-ADG1X — but it is a little more versatile and offers a more natural sound. In other words, there isn't necessarily anything better — just different. Most gamers will appreciate the features that come with the Astro A50, but audiophiles who are into gaming, or those looking for headphones with a more versatile sound will appreciate the Audio Technica ATH-ADG1X.
Because of the excellent sound-quality and high comfort level, we've awarded these headphones the Headphone Review Silver Medal.
Frequency response
5Hz – 35kHz
Active noise cancellation

No
Driver size
53mm
Noise attenuation
Unknown
Driver type

Dynamic
In-line controls
Yes
Design

Open
Microphone
Yes
Sensitivity
99dB
Earpad material
Memory foam
Rated impedance

48Ω
Magnet material
Unknown
Total harmonic distortion

Unknown
Water resistance
Unknown
Rated input power

Unknown
Battery life
N/A
Maximum input power

1,000mW
Wireless distance
N/A
Wireless connection

No
Cable length
1.2m (4ft)
Wired connection

3.5mm
Case type
N/A
Detachable cable

No
In-the-box

Audio/microphone cable splitter
Pop filter

Weight
285g (10.1oz)
Colors
Black