Pioneer HDJ-CUE1BT-K on-ear headphones review
Well-designed
Relatively comfortable
Pioneer has been the go-to headphone company for DJs for years. It makes sense — after all, the company also happens to make many of the best other tools for DJs, like turntables. Now, the company has finally launched a new model in its DJ lineup — the new Pioneer HDJ-CUE1 headphone line, which includes the Pioneer HDJ-CUE1BT wireless headphones.
But how do the headphones really perform? Do they live up to the Pioneer name? I've been testing the HDJ-CUE1BT headphones to find out.
Design
The overall design of the Pioneer HDJ-CUE1BT headphones is relatively understated, with a black color-scheme and wireless controls on the left ear cup. Controls include a power button and volume rocker, plus there's an aux port for wired use, and a MicroUSB port.
It is a little frustrating to see a MicroUSB port here. These are new headphones — released in 2020. No one should be using MicroUSB anymore, and just because these headphones are aimed more at the music audience than the tech audience is no excuse.
The headphones definitely have a very Pioneer look to them, and that's not a bad thing by any means. The headphones look and feel well-built and strong, and should be able to handle most of the abuse that you can throw at them.
In the box, apart from the headphones themselves, you'll get a coiled cable, and a MicroUSB charging cable. It would have been nice to see a carry case of some kind included with these, especially considering the fact that they're built for relatively portable use.
Comfort
On-ear headphones generally aren't as comfortable as over-ear headphones, but they still offer plenty of padding and a lightweight fit to make for comfortable use. In fact, we were able to wear the headphones for a few hours before they started to get uncomfortable — and that's good news for headphones in this form factor.
Generally, these are among the more comfortable on-ear headphones out there — and while the slightly slim headband does take a little getting used to, it's really not a big deal, and you will get used to it.
Sound
The Pioneer HDJ-CUE1BT headphones may not offer the flattest frequency response out there, but they still sound pretty good — especially if you like a bass-forward sound.
The bass in general sounds pretty good, offering deep, heavy kick drums and a smooth bass. The bass does overtake some of the other frequencies, but it's still well-sculpted.
The mids are pretty well-tuned, with warm low mids and plenty of attack in the high-mids for vocals and guitars. The high mids do feel a little overshadowed by the lower frequencies, but it's not over the top, and most will still be perfectly happy with how the high mids sound.
Perhaps the frequency range that suffers the most from the bass-heavy response are the highs. The highs are much more laid back than any other frequency range here, and as a result the sound can lack some shine. As mentioned, if you're looking for a flat response, the highs here will leave you wanting more — but if you plan on listening to your music at a reasonable volume and don't mind tucked away highs, then these should still do the job.
Performance
These are wireless headphones, and while you can use them in wired mode, most will want to use that Bluetooth connection most of the time. The headphones connect to your listening device through Bluetooth 5.0, and we found that they retained a decent connection throughout testing, without any skips or jumps to speak of.
The battery life on the headphones sits in at 30 hours which is really quite good. It's not groundbreaking, especially considering the fact that the headphones don't have noise cancellation, but it's still better-than-average.
Conclusions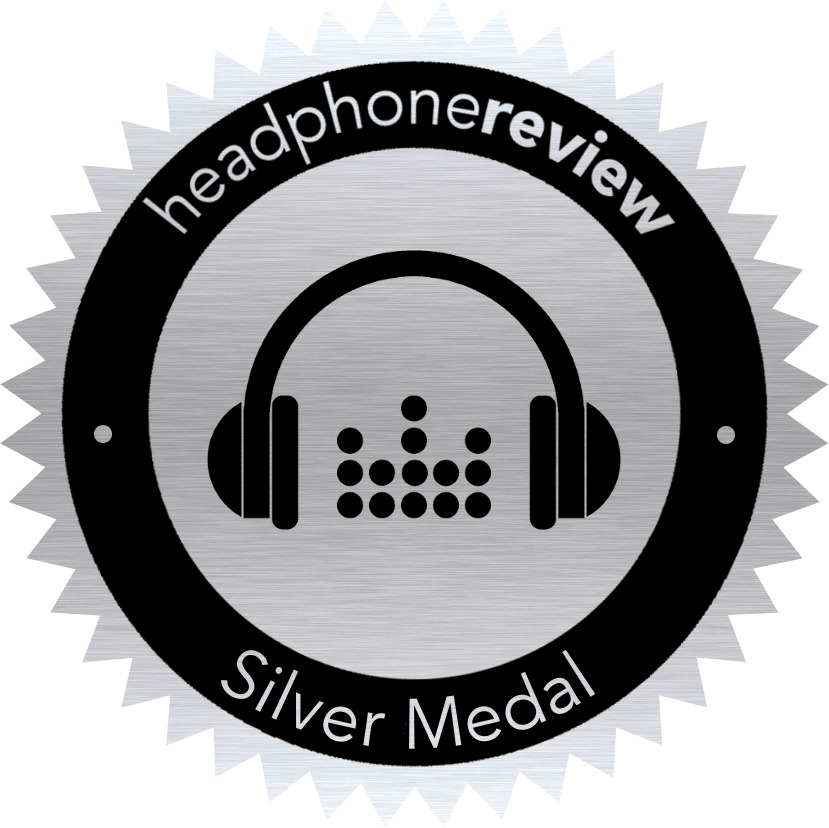 For a pair of headphones in this price range, the Pioneer HDJ-CUE1BT headphones aren't bad at all. The headphones offer a solid design and relatively comfortable fit, plus they're pretty inexpensive.
In fact, these are arguably the best on-ear headphones in the sub-$100 price range. Sure, they're not necessarily a go-to pick for audiophiles or those who want a flat frequency curve, but for day-to-day listening they're a solid choice.
Because of their excellent value for money, we're awarding the headphones the Headphone Review Silver Medal.
Frequency response
5Hz – 30kHz
Active noise cancellation
No
Driver size
Dynamic
Noise attenuation
Unknown
Driver type
Dynamic
On-ear controls
Yes
Design
Closed
Microphone
Yes
Sensitivity
104dB
Earpad material
Foam
Rated impedance
32Ω
Magnet material
Unknown
Total harmonic distortion
Unknown
Water resistance
No
Rated input power
Unknown
Battery life
30 Hours
Maximum input power
Unknown
Wireless distance
10m (33ft)
Wireless connection
Bluetooth 5.0
Cable length
4ft (1.2m)
Wired connection
Yes, 3.5mm
Case type
N/A
Detachable cable
Yes
In-the-box

Headphones
Aux Cable
Charging Cable

Weight
250g
Colors
Black