AKG N60 NC Wireless on-ear noise cancelling wireless headphones review
Good sound quality
Great design
We first reviewed the AKG N60 NC headphones a few months ago, and we absolutely loved them. In fact, we would argue that they're the best consumer on-ear headphones currently available, and they're not too expensive either. Now, however, they could be set to get even better. AKG has launched a wireless version of the headphones, called the AKG N60 NC Wireless.
But do the AKG N60 NC Wireless headphones live up to the N60 NC name? We put the new headphones to the test to find out.
Design
The first thing you'll notice about the headphones is their design, and they're a little different than the original AKG N60 NC's. The headphones feature a sleek black color-scheme, along with a little extra padding and slightly rounded edges. It's really a very classy look, and would look good for any style.
The headphones are built with a combination of premium plastic with some metal along with a nice-feeling faux leather on the headband on earpads. AKG clearly isn't messing around in the design department. Even things like the cables look and feel premium. Rather than using plastic shielding on the cables, AKG uses a nice braided nylon, which helps make the cables much stronger and helps avoid tangling.
The headphones are built to be ultra portable, and as such they can fold and the earcups can swivel to nicely fit inside the included pouch. They really get quite small, which is great for those who want to take these on the go.
AKG has made a few small changes to how the headphones work for the N60 NC Wireless'. For example, while the original headphones offered a switch to turn noise cancellation on or off, the AKG N60 NC Wireless headphones only operate with noise cancellation on, unless you're using them in passive mode. That's to say, if you connect them via Bluetooth, you'll also use noise cancellation. If, however, they're connected with the cable, you can avoid using noise cancellation.
On the bottom of the left earcup, you'll find a microUSB charging port and a 3.5mm audio port. On the right earcup, you'll find a a power switch and a fast forward/rewind button.
In the box, you'll find the headphones themselves, along with a microUSB charging cable, a 3.5mm audio cable, and an airplane adapter. You'll also find an interestingly designed pouch to transport the headphones. In all honesty we preferred the case included with the standard AKG N60 NC headphones, but the one included with the AKG N60 NC Wireless headphones is still fine, and much better than no case at all.
In general, the AKG N60 NC Wireless headphones look excellent and feature a nice slew of accessories. They're also very easy to use thanks to the small selection of controls.
Comfort
There's a little more padding on the AKG N60 NC Wireless headphones, and it really helps. The headphones feel absolutely great, even after long listening periods.
Now, on-ear headphones have always had an issue with comfort — after all, unlike over-ear headphones they rest directly on your ears, pressing them against your head. It can sometimes be tough for headphone manufacturers to find a happy medium between being comfortable and clamping hard enough to stay on properly.
For the most part AKG has achieved this. The headphones are extremely comfortable and feature ample padding in the earcups. We would have liked to see a little more on the headband — but there's still enough to make the headphones largely comfortable.
Sound
The headphones look great and feel great, but how do they sound? Thankfully, they sound pretty great, and most people will appreciate the good sound quality.
Let's start with the bass, which is generally pretty well-rounded. Some mega-bass fans will definitely wish there was more bass here, but that doesn't mean there's not enough — there's actually quite a lot. Just not quite as much as some other headphones have on offer.
The midrange is also very well-tuned. There could be a little more low-mids so as to help make the headphones a little warmer, but there's still a good amount for most situations. There does seem to be a slight boost in the high-mids, which could be tamed a little — but it's not a deal-breaker by any means.
The high-end is nice and clear, which is good to hear. Headphone manufacturers often overlook the high-end, and the result is boring-sounding audio, but you won't get that problem with the AKG N60 NC Wireless headphones. Vocals cut through the mix nice and easily, while things like guitars and cymbals are crisp and concise.
The soundstage on these headphones is relatively wide, and they don't distort too easily, which is also good to hear.
As you might know, the "NC" in the name stands for "noise cancelling," and the noise cancellation on these headphones is quite good, especially for a pair of on-ear headphones. Sure, they're not as effective as some Bose headphones in the noise cancelling category, but they still significantly cut out things like plane noise and traffic.
One problem we did notice with the headphones is that the Bluetooth connection did seem to be a little noisy. In the right ear, there was a faint buzzing immediately before and for a few seconds after playback, which got a little annoying at times, especially when listening to podcasts. You won't hear it during music playback.
The AKG N60 NC Wireless headphones sound great. They're not perfect, by any means, but that doesn't mean they don't have a lot to offer.
Performance
The AKG N60 NC headphones feature a pretty standard Bluetooth connection, and as such you'll get a 10 meter, or 33 foot, range. In general that was in-line with our tests, and the headphones even managed to work pretty well through some walls, which was very nice.
Even nicer is the battery life on these headphones. With both Bluetooth and ANC switched on, the headphones will last 15 hours — which is more than many headphones that don't have noise cancellation. Without Bluetooth, the headphones will last a massive 30 hours, which is great news.
Conclusions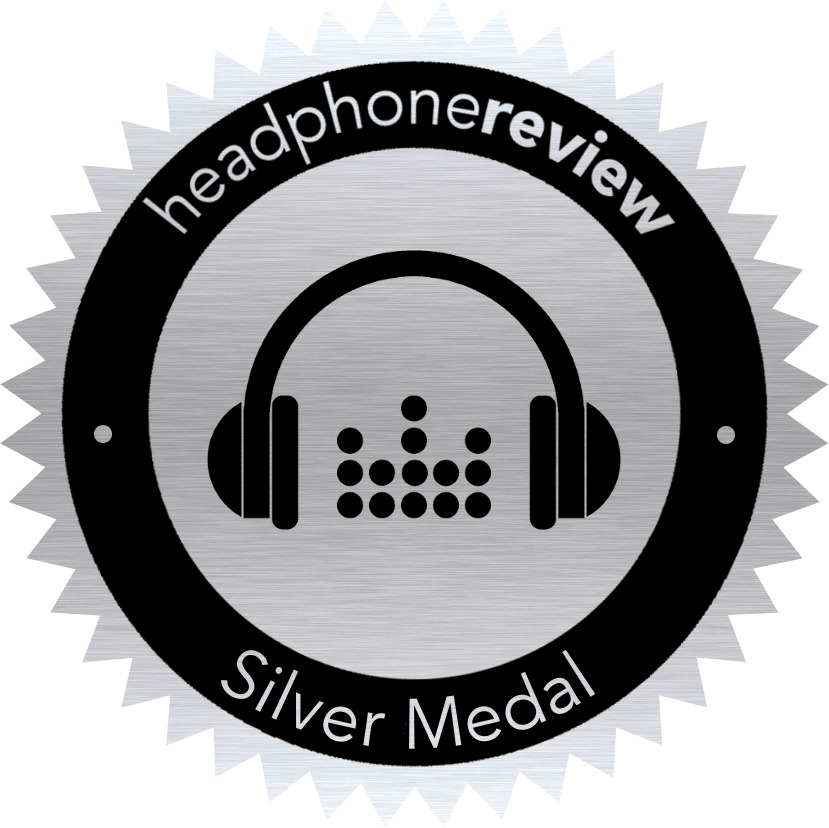 AKG has hit a real home run with the AKG N60 NC Wireless headphones. They look good, are quite comfortable, and sound great. On top of that, they perform quite well. Sure, there are some issues — like, for example, the fact that the headphones have a slight Bluetooth buzzing sound and the fact that you can't switch ANC off — but the pros far outweight the cons here.
In fact, we would argue that as far as Bluetooth on-ear headphones with ANC go, you can't do better than these headphones. Sure, they're not cheap — they come in at $300. If you can afford it, however, we think they're well worth the price. If you don't care about the headphones being wireless, you can always opt for the original AKG N60 NC headphones instead.
Because of the excellent quality and great sound, the AKG N60 NC Wireless headphones have been awarded the Headphone Review Silver Medal.
Frequency response
10Hz – 22kHz
Active noise cancellation

Yes
Driver size
Unknown
Noise attenuation
Unknown
Driver type

Dynamic
On-ear controls
Yes
Design

Closed
Microphone
Yes
Sensitivity
111dB
Earpad material
Memory foam
Rated impedance

32Ω
Magnet material
Unknown
Total harmonic distortion

Unknown
Water resistance
No
Rated input power

Unknown
Battery life
15 hours
Maximum input power

30mW
Wireless distance
10m (33ft)
Wireless connection

Bluetooth 4.0
Cable length
1.2m (4ft)
Wired connection

3.5mm
Case type
Soft pouch
Detachable cable

Yes
In-the-box

Pouch
MicroUSB cable
3.5mm audio cable
Airplane adapter

Weight
199.4g (7.0oz)
Colors
Black